LOUD have secured their second upper bracket final this year, defeating Korean powerhouse DRX 2-0 in the playoffs at Valorant Champions 2022.
The Brazilian super team crashed out of Masters Copenhagen in the group stage, but they have returned with a vengeance in Istanbul. History was also on their side — DRX lost in the upper bracket semifinals at both Reykjavik and Copenhagen, and this time turned out to be no different.
LOUD started out shaky on their map pick of Breeze but eventually mounted an unlikely comeback, invoking the 9-3 curse to win 10 rounds on their attacking half. The second map of Haven was LOUD's game throughout, with the Brazilian squad running away with a 13-6 scoreline.
---
---
LOUD send DRX to the lower bracket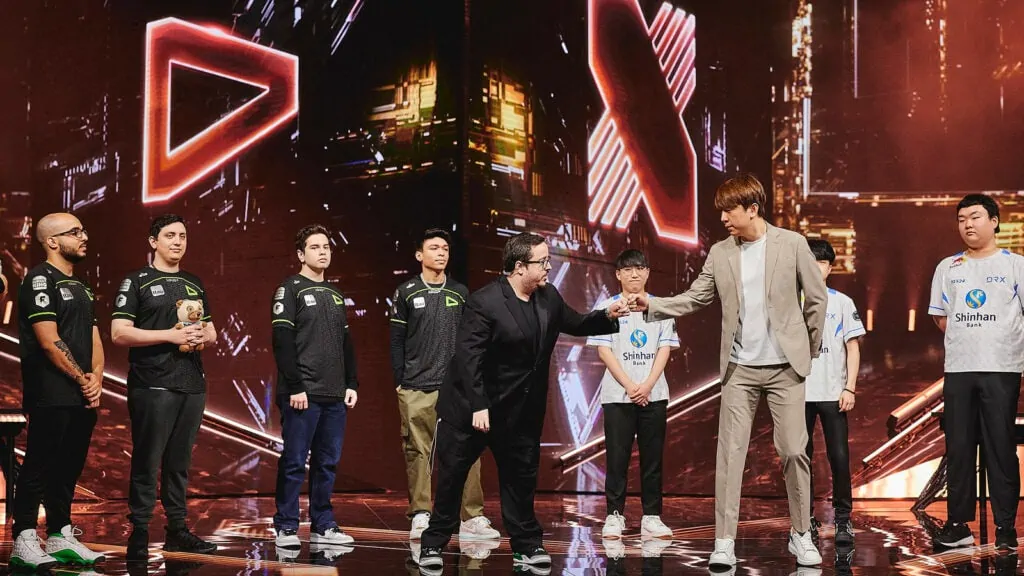 Despite DRX being known as a team that studies their opponents extensively to counter their agent compositions and strategy, LOUD did not deviate from their usual composition on either map.
On Haven, in particular, the team ran the exact same composition in their past three outings on the map, featuring Breach, Chamber, Fade, Omen, and Raze.
On the other hand, DRX had made some big role changes of their own, putting Kim "stax" Gu-taek back in the in-game leader seat and Yu "BuZz" Byung-chul on Jett.
While DRX initially took a commanding 9-3 lead on Breeze and kept LOUD from winning even a single full buy round, the Brazilian team soon rallied on their turn to attack. They found success on the back of several split pushes toward A, with DRX having no answer to their aggression at Halls.
---
---
Their dominant post-plant holds went undisturbed as well. On the analyst desk, Benedict "Benkai" Tan noted that DRX had not been proactive enough in flanking LOUD, and Felipe "Less" Basso's Cypher Trapwires went practically untouched throughout the entire half.
Switching over to Ascent, LOUD soon ran ahead to an 8-1 lead, before DRX were able to claw back three rounds. Much of LOUD's success stemmed from their stellar pistol rounds. In the series, they won all four pistols, allowing them to come back into the game on Breeze, and extend their lead on Haven.
Goo "Rb" Sang-min threw his team a lifeline with back-to-back triple kill rounds, but it was not enough to get them back into the game.
A light buy win by LOUD in Round 17 where Erick "aspas" Santos found two kills with the Stinger swung the momentum back in the Brazilian team's favor, and they put two more on the board to close out Haven.
LOUD will play their next opponent on September 16 at 10:00 p.m. GMT+8 | 7:00 a.m. PT | 2:00 p.m. GMT. The match will be broadcast live on the official Valorant Twitch and YouTube channels.
READ MORE: Dodge Breach's Rolling Thunder ultimate with this big brain Omen teleport