11 regional champions are gathering in Busan, South Korea, to determine the champion among champions at the Mid-Season Invitational 2022 (MSI 2022).
Homegrown heroes T1 are hot favorites at the tournament, after a dominant run in the LCK Spring 2022 playoffs. LPL's Royal Never Give Up, who will compete remotely due to China's pandemic restrictions, have high potential to halt T1's undefeated streak.
Vietnam finally returns to the international stage after two years of absence, represented by VCS Spring 2022 finalists Saigon Buffalo. New kids on the block ORDER and Team Aze are also looking to prove that they deserve to stand on the world stage.
Here are our MSI 2022 Playoffs power rankings.
MSI 2022 power rankings
T1 (LCK)
Royal Never Give Up (LPL)
PSG Talon (PCS)
G2 Esports (LEC)
Evil Geniuses (LCS)
Saigon Buffalo (VCS)
DetonatioN FocusMe (DFM)
Team Aze (LLA)
Istanbul Wildcats (TCL)
ORDER (LCO)
RED Canids (CBLOL)
---
---
Top teams in MSI 2022 power rankings
1. T1 are favorites after a perfect season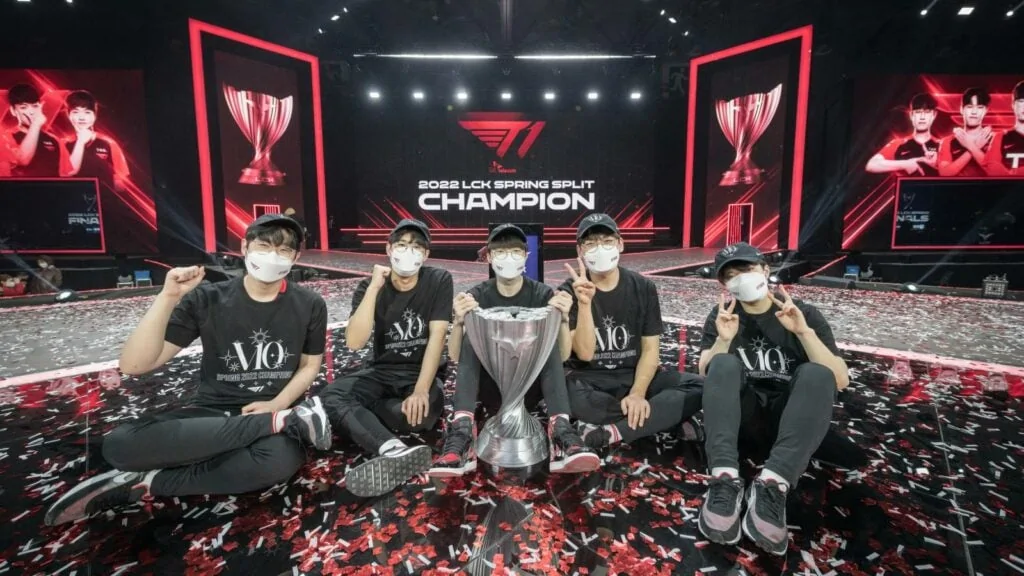 T1 are big favorites at MSI 2022, and it's not hard to see why. Even while four players were down with COVID-19 symptoms, they still managed to defeat Gen.G 3-1 in the LCK Spring 2022 final.
They aren't invincible of course, as they did drop games in the LCK, which they eventually came back from to win every series.
Whatever meta advantages T1 had during the split may not be present at MSI, however, which will be played on patch 12.8. It features a slew of shake-ups to the meta which requires pros to adapt to.
Even if the meta is not in their favor, there is too much individual talent stacked in the bot lane, comprising Lee "Gumayusi" Min-hyeong and Ryu "Keria" Min-seok, who is a master of Thresh.
---
2. Royal Never Give Up never gives up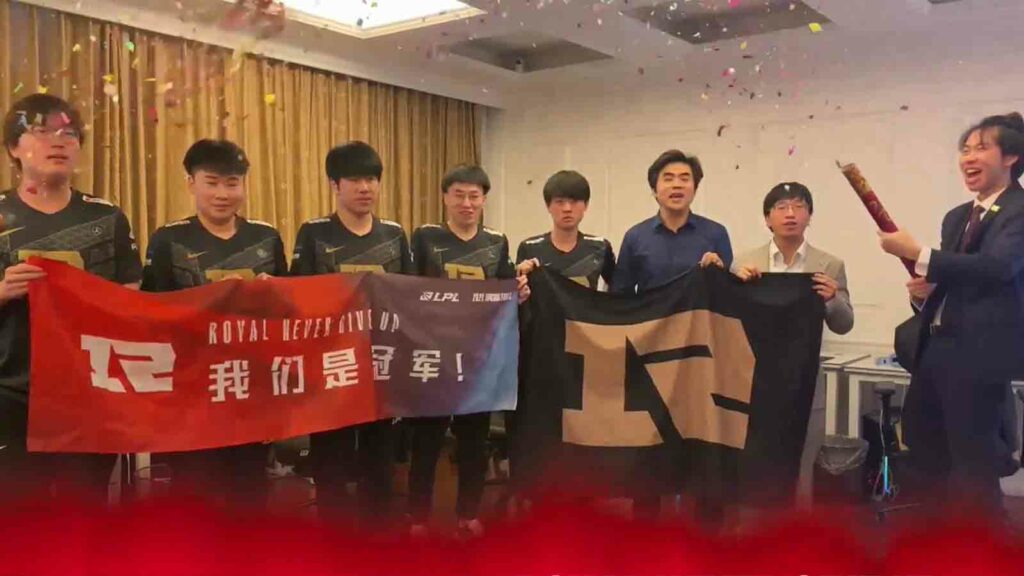 During the LPL Spring 2022 playoffs, Royal Never Give Up was seeded directly to Round 4, granting them a second life if they lost a series. They did not drop a single series, however, and eventually came out victorious with 3-2 wins over JD Gaming in Round 4 and Top Esports in the grand final.
Within the roster, newest signing Chen "Bin" Ze-Bin is the biggest wildcard. Although he stepped up in the final series, he is primarily a carry top laner, and the team does their best to adjust their drafts to give him a favorable laning stage.
Jungler Yan "Wei" Yang-Wei also had some inconsistent performances in the playoffs, going 0-5 in one game to carrying the next on the same champion.
Veteran support Shi "Ming" Sen-Ming will as always, be relied upon for his consistency together with bot laner Chen "GALA" Wei.
While RNG should not face difficulties in either the MSI 2022 group stage or Rumble stage, they are slow starters, and will likely need some time to ramp up before the bracket stage. The group stage should give them the opportunity to adjust to a new patch.
---
3. PSG Talon keep things consistent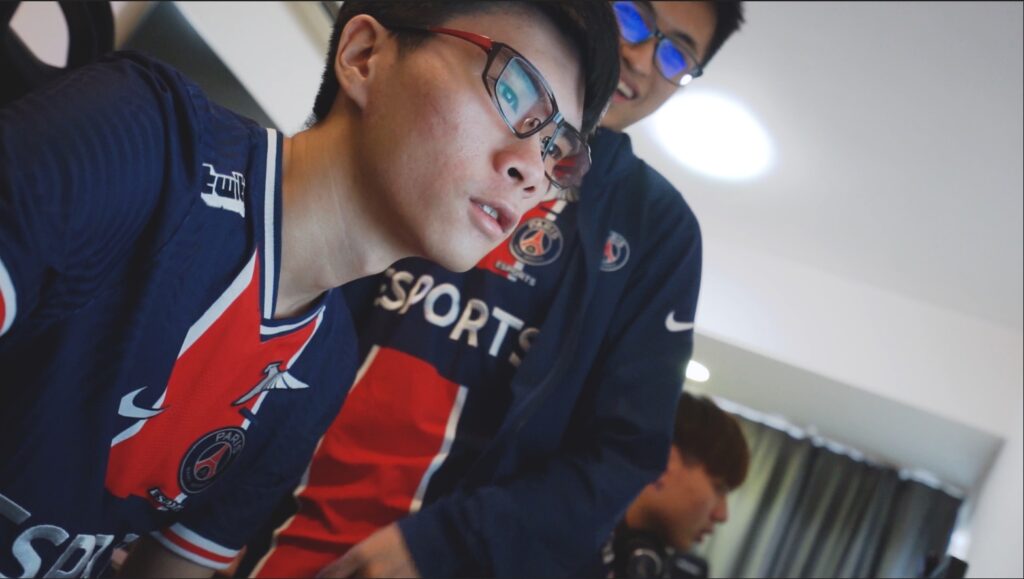 PSG Talon underwent roster changes during the offseason, replacing Kim "River" Dong-woo and Huang "Maple" Yi-Tang with two LCK Challengers players, Lee "Juhan" Ju-han and Park "Bay" Jun-byeong from Nongshim RedForce.
Still, the Hong Kong-based organization's overall strategy hasn't changed. They still aim to give Su "Hanabi" Chia-Hsiang a favorable top lane matchup, and make roams in the early game with support Ling "Kaiwing" Kai Wing, and play for fights around objectives.
This consistency has brought them domestic success time after time despite numerous roster changes.
If they get ahead early, they're likely to win, as they have an 87.5% win rate when ahead at 15 minutes. However, they are rarely able to find ways to come back when behind, as shown during their 3-2 playoffs win over CTBC Flying Oyster.
In a group where Royal Never Give Up are the biggest (and only) threat, second place in the group stage is almost guaranteed.
---
4. G2 Esports looking for repeat of MSI 2019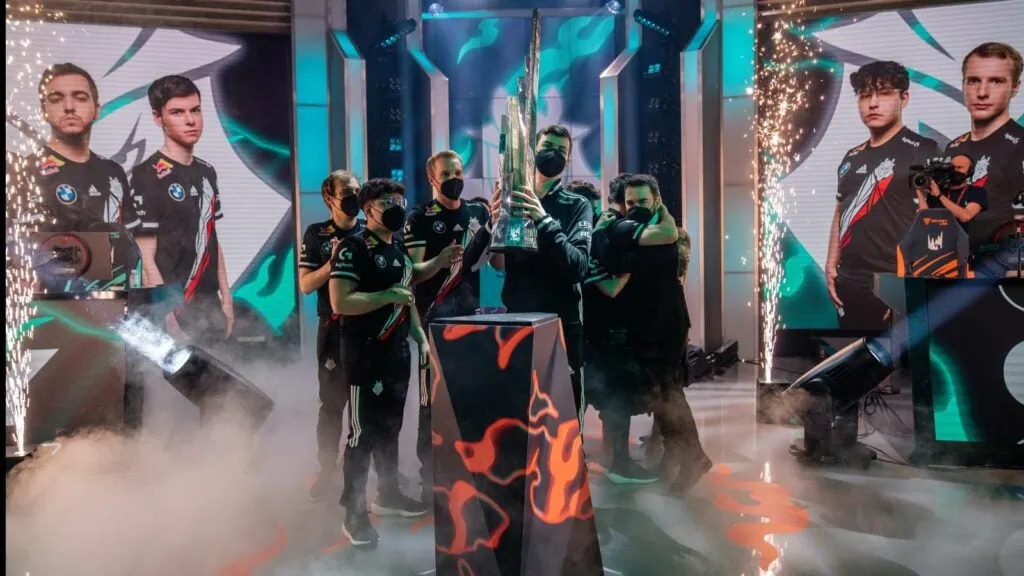 Following a roster revamp during the offseason, G2 finally make their return to an international event for the first time since 2019.
Although the new roster took time to get going, they ramped up in the lower bracket of the LEC Spring 2022 playoffs, and capped off their astounding run with a 3-0 victory over Rogue in the grand final, playing off Rasmus "caPs" Borregard Winther and Marcin "Jankos" Jankowski's mid-jungle synergy in the draft.
The incumbent duo continues to be G2's lynchpins. In a group featuring debutants Evil Geniuses and ORDER, G2 will want to use their veteran experience to take them to the MSI 2022 Rumble stage and beyond.
---
5. Evil Geniuses enter as underdogs among major regions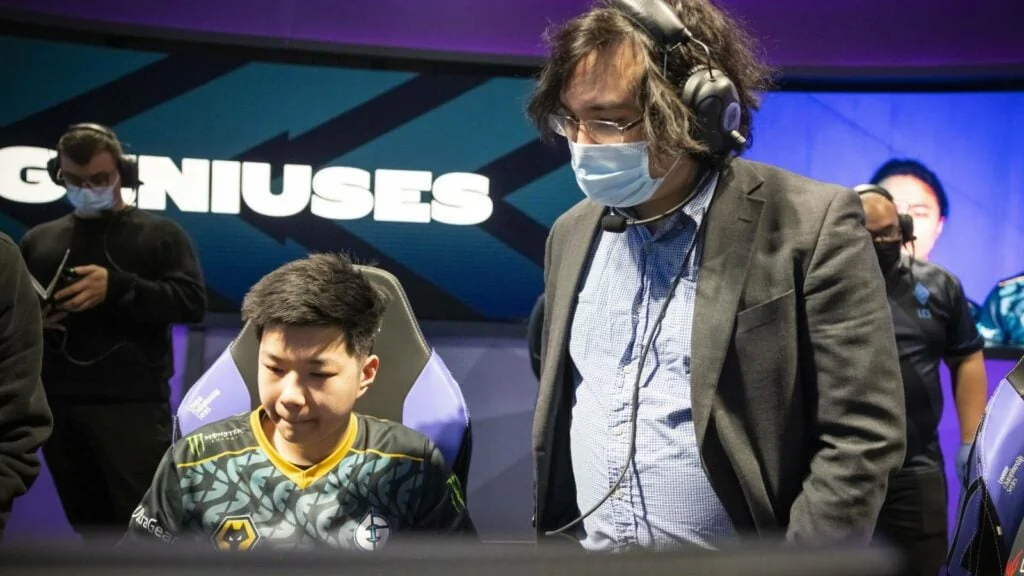 This is Evil Geniuses' first international event, unexpectedly upsetting favorites Team Liquid and 100 Thieves 3-0 to win the LCS Spring 2022 title.
Rookies Kyle "Danny" Sakamaki and Joseph "jojopyun" Joon Pyun are highly skilled, but their success also comes with stellar infrastructural support from the organization and NA's finest veterans.
Jeong "Impact" Eon-young is still one of NA's most consistent players at age 27. Phillipe "Vulcan" Laflamme also brings valuable experience, having been to multiple Worlds events. Former LEC MVP jungler Kacper "Inspired" Słoma has stepped up to the leadership plate as well.
They will begin the tournament as underdogs behind the other major regions. However, they've exceeded all expectations so far, and there's no reason why EG won't do so again at MSI 2022.
---
6. Saigon Buffalo are young and bloodthirsty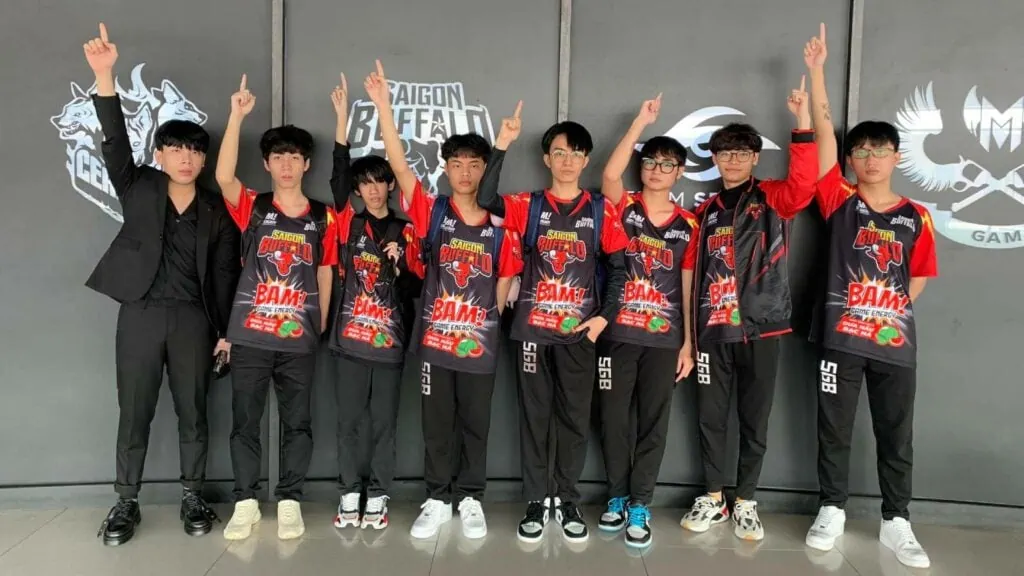 With an average age of 18, Saigon Buffalo are the youngest team at MSI 2022, replacing VCS winners GAM Esports who are participating in the SEA Games in Hanoi next month.
They are the first Vietnamese representatives to attend a LoL international event since 2019, due to the COVID-19 pandemic.
Solo laners Lâm "Hasmed" Huỳnh Gia Huy and Bùi "Froggy" Văn Minh Hải have unconventional champion pools and are the most consistent. The other players however, can never resist an opportunity for a fight, even if the odds are against them.
Befitting the region's reputation for aggressive plays, they rank fifth globally for kills per game at 18.6 kills, as well as the second-lowest average game time among MSI 2022 teams at 29:02 according to Games of Legends.
However, their first blood percentage, at 44.4%, is an outlier for such an aggressive team. It suggests that while they love brawling, the fights they take are not always to their benefit.
It is a trait that has to be curbed if they want to find international success against teams that will take advantage of any mistake.
---
7. DetonatioN FocusMe inch closer to international success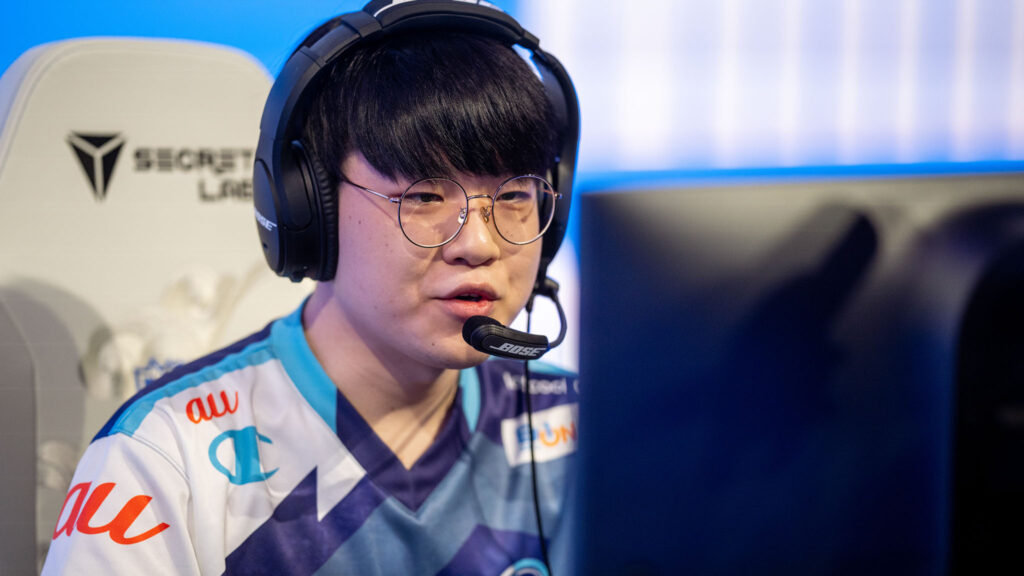 The most dominant LJL team in history is back at MSI 2022 with familiar and new faces, such Lee "Yaharong" Chan-ju and Lee "Harp" Ji-yoong, who replace Kyohei "Ceros" Yoshida and Yang "Gaeng" Gwang-woo respectively.
Like PSG Talon, their game plan has not changed over the years since veterans Shunsuke "Evi" Murase, Mun "Steal" Geon-yeong, and Yuta "Yutapon" Sugiura are still the backbone of the roster. Long-time coach Kazuta "Kazu" Suzuki is till with the team.
Although Yaharong does not have a pocket Heimerdinger like Ceros, he has a huge champion pool, and can always fall back to Ahri and LeBlanc if available.
Every year, DFM inch closer to finding success on the world stage. Group A presents a perfect opportunity to reach the Rumble stage for the first time ever, but they must first overcome Saigon Buffalo and Team Aze to do so.
---
8. Debutants Team Aze have huge upset potential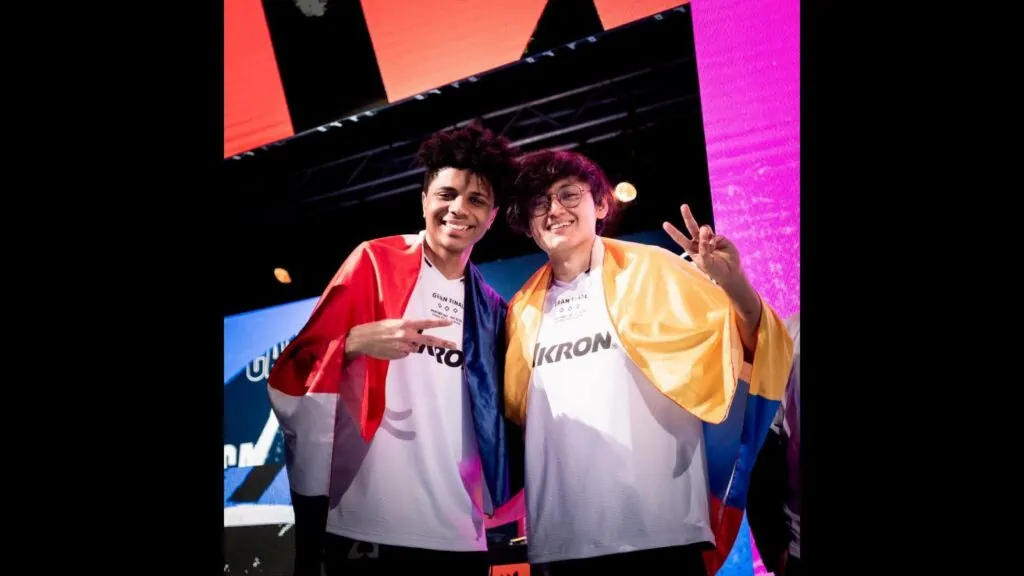 In just one split after promotion to the LLA, Team Aze won their first title and made it to their first international event. At the helm is head coach Rodrigo "Yeti" del Castillo, who has brought Lyon Gaming, Rainbow7, and Isurus to international events over the years.
They've assembled a solid mix of players as well. Two veteran LLA talents in Roberto "Straight" Guallichico and Tomás "Aloned" Díaz Valiente are playing with LCK CL winner Han "Lonely" Gyu-joon and Park "5kid" Jeong-hyeon, alongside one of the most outstanding jungling talents in the LLA since Brandon Joel "Josedeodo" Villegas, Juan Dimitry "Dimitry" Hernández González.
Whether winning or losing, Dimitry is always setting up plays on Lee Sin, and had a huge role in Team Aze's playoffs run.
---
---
The team relies heavily on Dimitry a lot however, and if he does not get ahead, things get rough.
Against Group A opponents Saigon Buffalo, who are used to facing aggressive early-game junglers and frequently use target bans there, some ingenuity and perhaps unexpected jungle picks are required if they want to make the Rumble Stage over DetonatioN FocusMe and Saigon Buffalo.
---
9. Istanbul Wildcats need nine lives to survive the group stage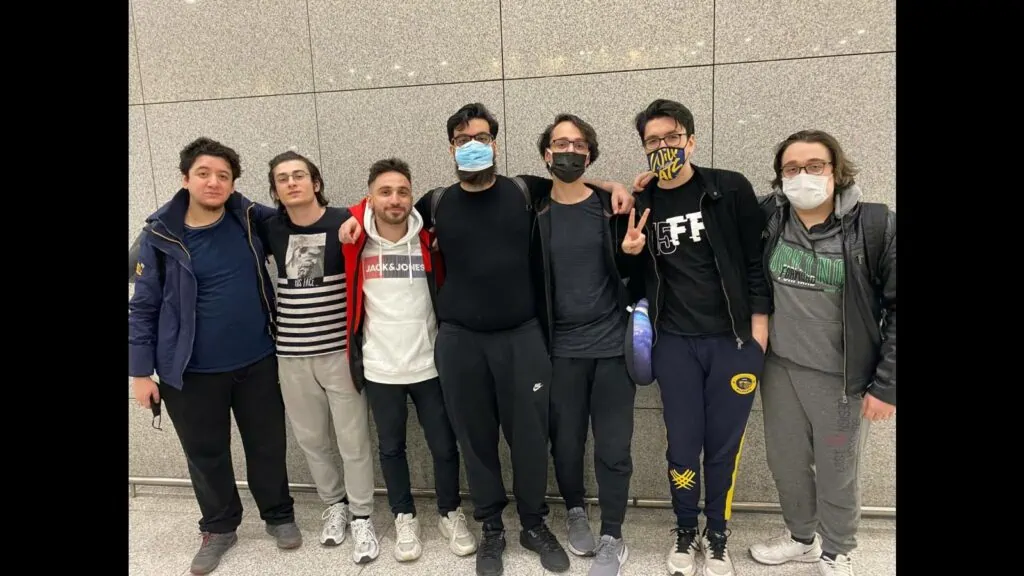 The wildcats from Turkey are back at their second international tournament after MSI 2021. They secured their second title over Galatasary Esports 3-0, which boasts former SKT T1 substitute Kim "Crazy" Jae-hee.
They've never made Worlds, but have peaked during the Spring split twice now. Now, Istanbul Wildcats are hoping to improve on their disappointing 1-5 showing at MSI 2021.
With juggernauts Royal Never Give Up and PSG Talon in Group B, it's likely that both Istanbul Wildcats and RED Canids are playing for third place.
Bot laner Anıl "HolyPhoenix" Işık is the team's anchor, and everyone else will need to step up if they want to get some wins on the board.
---
10. ORDER up because Oceania is here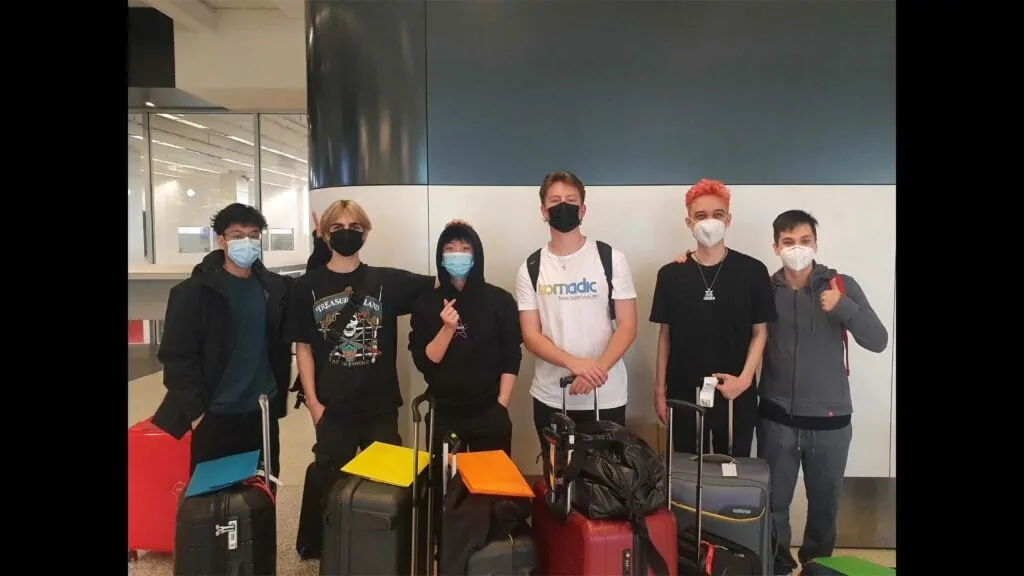 Remarkably, this is ORDER's first international event, as they've narrowly suffered defeats every split since 2017.
After a hard-fought 3-2 victory over Chiefs Esports Club, Oceania has a new representative. Picked from various OCE teams and in the case of Ian "Corporal" Pearse, the LJL, these players haven't tasted success until they joined ORDER.
Experienced top laner Brandon "BioPanther" Alexander, who attended MSI 2021, has a vast champion pool that gives the team the freedom to change up their drafts and win conditions.
Although it'll be a tall order for them to get into the Rumble Stage, their predecessors Pentanet.GG did exactly that at MSI 2021. Group C, which also features Evil Geniuses and G2 Esports, are dubbed the "rookie" group, since so many players are attending their first international event.
Without either LCK or LPL representatives, the group might be more open than anyone expects.
---
11. RED Canids may get overwhelmed again in their second international event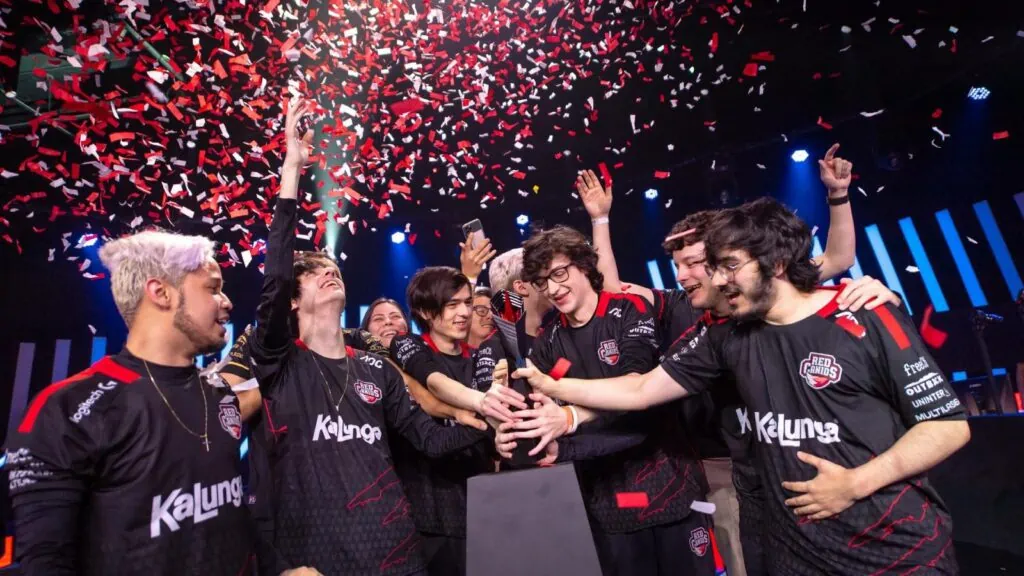 Worlds 2021 attendees RED Canids are back to represent the CBLOL internationally again after a close-run 3-2 win over paiN Gaming in the CBLOL playoffs final.
Like G2 Esports and Evil Geniuses, RED Canids fought their way through the playoffs' lower bracket after losing 0-3 to KaBuM Esports in Round 1. After swapping mid laner Adriano "Avenger" Perassoli for Daniel "Grevthar" Xavier, it was enough to give them the push needed to come out victors in three consecutive matches.
Bot laner Alexandre "TitaN" Lima dos Santos and jungler Gabriel Vinicius "Aegis" Saes de Lemos placed top two in the playoffs MVP charts, and they'll be relied upon again in Busan.
However, they've been drawn into an exceptionally tough group and will likely be fighting TCL's Istanbul Wildcats for third place, barring any upsets.
---
Catch the MSI 2022 group stage starting on May 10 on Riot Games' Twitch and YouTube channels and check the full schedule here.
Now that you've read our Power Rankings, test your skill in the ONE Esports Fantasy MSI 2022 Challenge, and you could win Riot Points or Garena Shells.
READ MORE: Riot designers explain why they gave Swain infinite ultimate in patch 12.8 rework