Korean esports organization T1 went undefeated for an entire LCK regular season after their final victory over DRX yesterday.
The 18-0 record eclipses their previous 14-0 record set by SK Telecom T1 (now T1) in the LCK Summer 2015 season. It is also the first LCK season where a team has gone undefeated for its entire run.
As the number one seed, they will begin their playoff run in the semifinals on March 26.
---
---
T1 go 18-0, achieve unbeaten season in LCK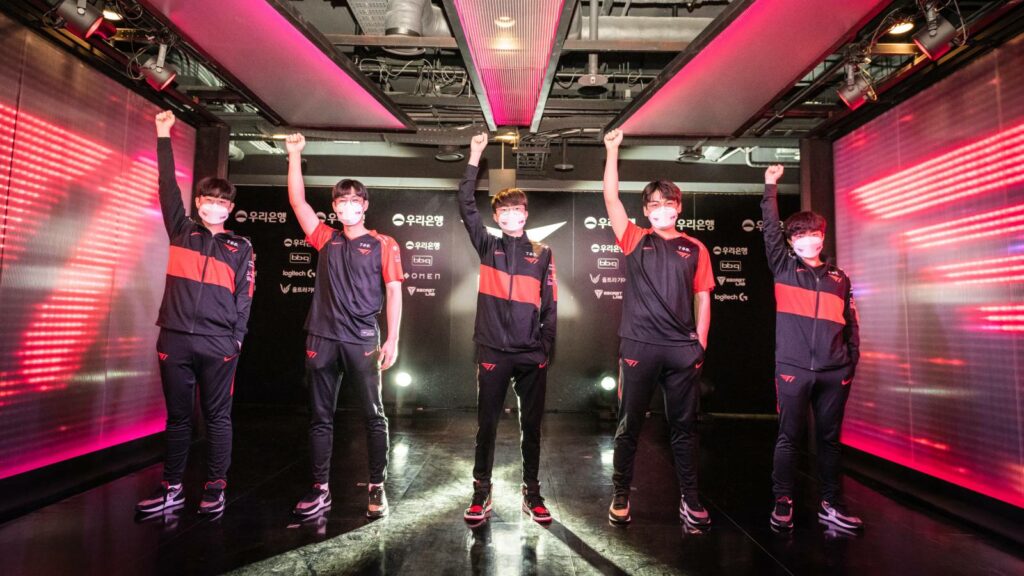 Legendary mid laner Lee "Faker" Sang-hyeok played Veigar, his 72nd unique champion in the LCK. Drafted for his crowd control, he utilized the mage's AoE Event Horizon stun to snowball bot laner Lee "Gumayusi" Min-hyeong numerous times.
Faker's role on the team has changed considerably since 2015, when he was the star carry. Now the hyung (elder brother) at 25 years old, he said during a post-match press conference that his responsibility on the team is to ensure that the other players can play with more freedom on stage.
"Outside the Rift, I tried to facilitate the players so they can feel at ease… in communicating the plays they want with other teammates," he said. "When Oner and Zeus first debuted last year, they were less vocal… but this year, the players are similar in age. Also, they get along in terms of personality."
This, he concluded, helped them to make better plays in-game.
The hard work that went into preserving their perfect streak is not over, however. The next stage of the playoffs for T1 begins on March 26. They have to wait for the results of the first round of playoffs to know who they are playing, and will only have two days to prepare.
You can watch the full press conference with Faker and head coach Choi "Polt" Seong-hun here. Catch T1's next series live on March 26 on Twitch.
READ MORE: Faker: 'If I wasn't a pro player, I don't think I would be playing solo queue'