The League of Legends World Championship (Worlds 2021) Play-In stage has already begun, and we're seeing players and teams showcasing on-stage enthusiasm.
One of the players that caught our eye was Detonation FocusMe's Murase "Evi" Shunsuke (DFM Evi) with his energetic thumbs up poses.
Between Faker and Evi, who would win in a thumbs up battle?
DFM Evi dethrones Faker as the king of thumbs up poses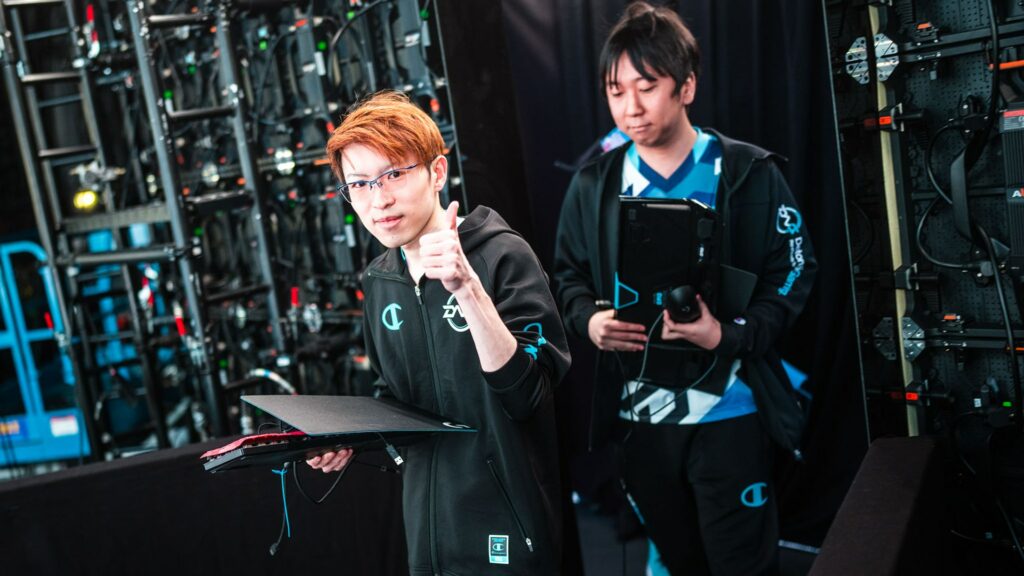 All eyes are now on Detonation FocusMe's top laner Evi at the Worlds 2021 Play-In stage. After showing off his iconic thumbs up poses, the official LoL Esports Twitter account went ahead to generate GIFs dedicated to the Japanese pro player.
The first GIF hits differently, with the camera slowly zooming in on DFM Evi. He then flashed his signature pose, partnered with quite the facial expression, as if he's saying "I got this."
Another GIF shows the whole Detonation FocusMe squad heading walking on stage to get ready for their match against Cloud9. As Evi passes, he does his thing again.
Of course, giving a thumbs up to the camera is a very typical pose used by esports players. We have seen T1's Lee "Faker" Sang-hyeok do it many times, but DFM Evi's thumbs up pose easily outshines his.
Right?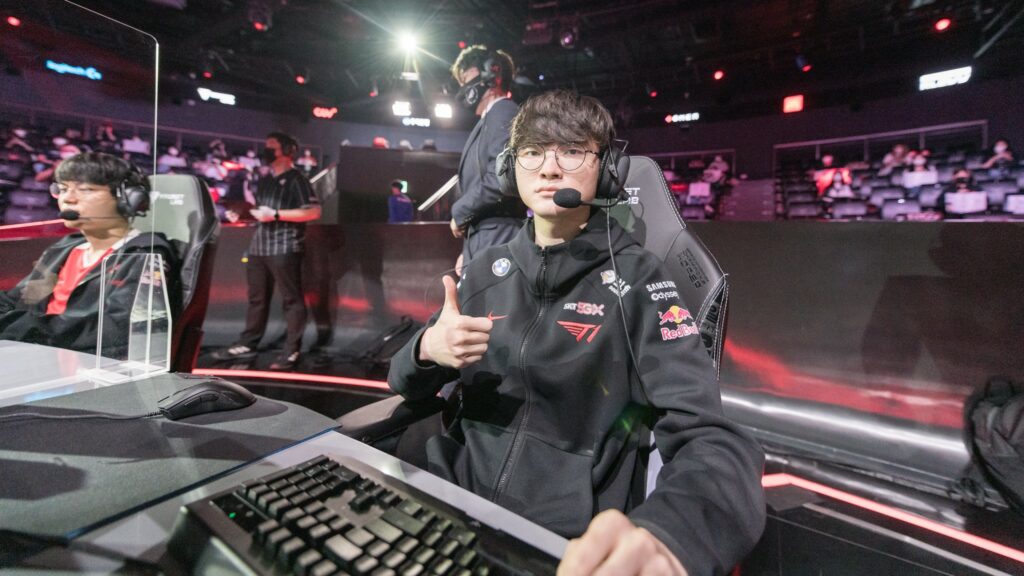 While Faker does it with a serious face (almost every time), DFM Evi's thumbs up pose is accompanied with an enthusiastic smile and a confident vibe.
The League of Legends top laner has a truly warm and friendly aura, making Evi an instant camera-favorite.
Additionally, Evi also turned heads a few months ago during the League of Legends Mid-Season Invitational 2021 (MSI 2021) when he pulled out a ruler to measure his gaming setup.
---
---
Who is DFM Evi?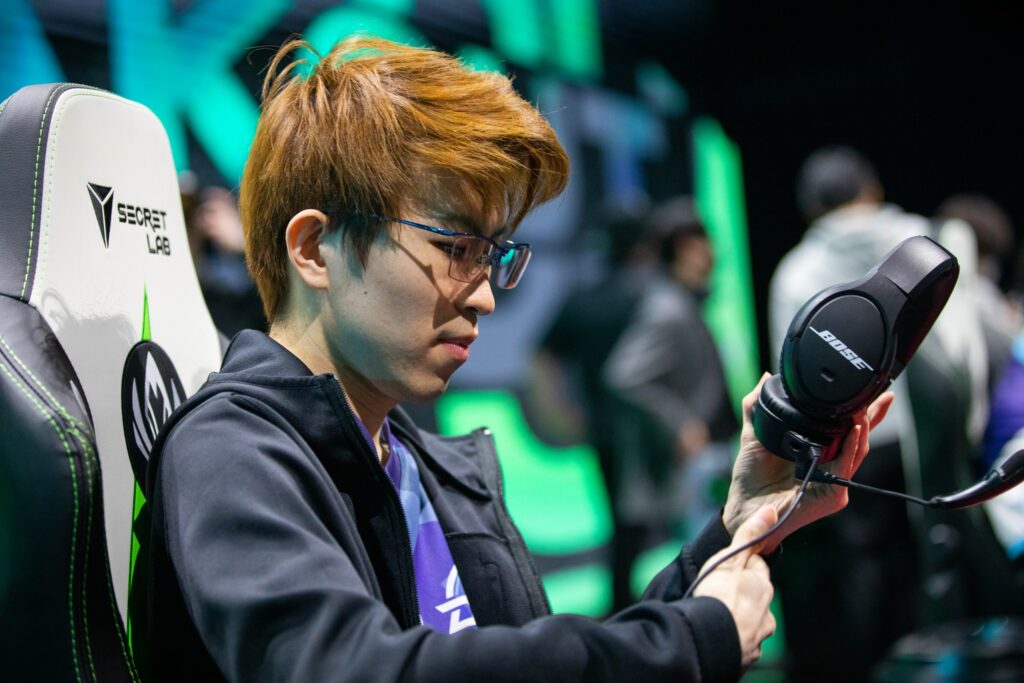 Evi is a player for League of Legends Japan League's (LJL) Detonation FocusMe. He is the senpai of all players in the main roster at 25 years old.
Evi seems to be a fan of the Demon Slayer anime series and the artist LiSA after revealing that "Gurenge" was the team's chosen MSI 2021 anthem.
Out of all of Detonation FocusMe's players, he is the most vocal, and loves vlogging the team's adventures and experiences during international tournaments.
Fans can watch all the behind-the-scenes of LJL's Worlds representative (and more thumbs up poses) on DFM Evi's Twitter account.
READ MORE: Worlds 2021: Schedule, results, format, teams, where to watch