Here's a man who puts his money where his mouth is.
T1's rising star Lee "Gumayusi" Min-hyeong is a newly crowned LCK champion after his team defeated Gen.G 3-1 in the LCK Spring 2022 final. Since he debuted in 2020 during the regional finals, he has won numerous accolades and MVPs, notably achieving 219 kills in a single season, breaking the previous record.
The 19-year-old bot laner is also a walking, breathing ball of confidence. Even though the LCK is home to numerous top-tier ADCs like Kim "Deft" Hyuk-kyu and Park "Ruler" Jae-hyeok, Gumayusi is not afraid to say that he considers himself better than them.
He doesn't just think he's the best, he knows he's the best, and he's willing to prove it even if he has to wait for a starting spot.
On Trash Talk, a talk show hosted by former pro player turned content creator Yiliang "Doublelift" Peng, T1 CEO Joe Marsh revealed the reason why Gumayusi has remained on T1 even though he received other offers in 2019.
---
---
T1 Gumayusi was already asking to be a starter on the main roster in 2019
Gumayusi had already showed a lot of promise when he joined T1's academy roster as a trainee in late 2018.
Because Park "Teddy" Jin-seong was the starter, stage time didn't come often, but he was already clamoring to be the starting T1 bot laner despite being in academy. After all, he had already reached rank 1 on the Korean solo queue ladder.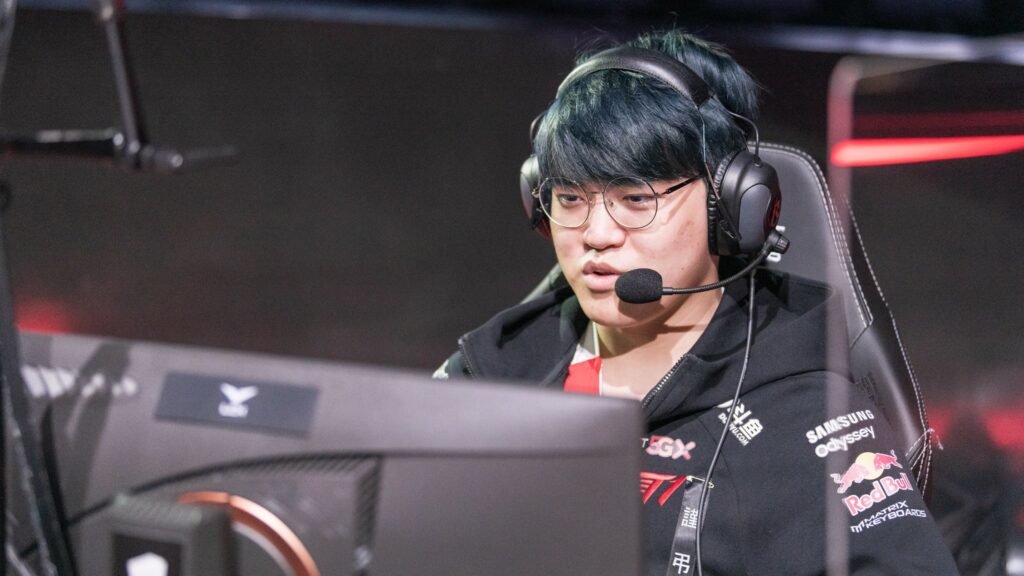 "When he was a young Challengers player on our academy roster, he would come and tell us that he should be starting [on the main roster]… and he was on the second team," Marsh said.
He explained that in 2019, Gumayusi received many offers to join other teams, but instead chose to stay with T1. "The whole reason he stuck around…was to prove that [T1] made a mistake by not starting him two years ago."
"I kind of respect this kid," Marsh laughed.
During his trash talk segment on the LCK Spring 2022 final broadcast, he delivered burns hot enough to scald even the most thick-skinned of players.
"You're way older than me, so I feel very bad for winning an LCK title before you," Gumayusi said to his opponent, Park "Ruler" Jae-hyuk, who has not won a single LCK title in the six years he's been on Gen.G,
There's no other word to describe this man other than "gigachad".
You can watch the full Trash Talk episode with guests Joe Marsh and Nick "LS" De Cesare on YouTube here.
READ MORE: T1 Keria competed with 'brain fog' during LCK Spring final