When Evil Geniuses' Joseph "Jojopyun" Joon Pyun lifted the LCS Spring 2022 title in Houston, Texas last Sunday, he became the first North American mid laner to win an LCS trophy since Eugene "Pobelter" Park took the domestic title with Team Liquid in 2018.
Despite this being his debut LCS split, the 17-year-old rookie exceeded all expectations with his stellar performance.
His stunning run to the championship included a decisive 3-0 victory in the LCS Spring lower bracket final against Team Liquid, a squad stacked with top-flight international talent that had been widely pegged as one of the favorites.
Then, on the biggest stage of his life, the team swept defending champions 100 Thieves in the grand final in another 3-0 series, one of the fastest finals in LCS history.
---
---
Jojopyun is the first North American mid laner to win an LCS title since 2018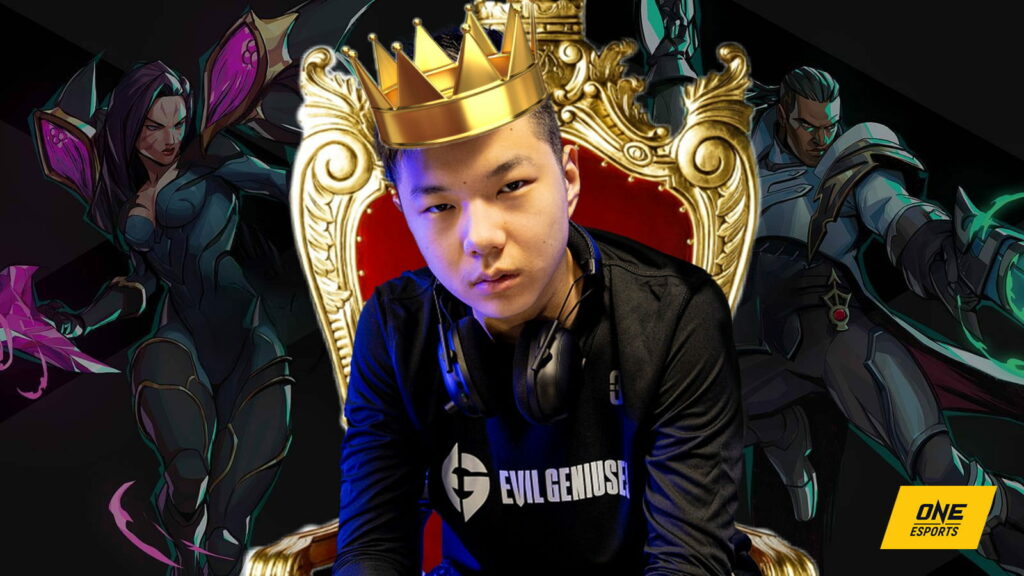 The LCS counts many European mid laners among its ranks, but only two starting mid laners were born in the US or Canada — jojopyun and Golden Guardians' Nicholas Antonio "Ablazeolive" Abbott.
By qualifying for the upcoming Mid-Season Invitational, the EG prodigy is also only the fourth North American mid laner to play at an international event since 2014, a testament to how much the region has tapped on imported talent.
In fact, Danish players Søren "Bjergsen" Bjerg and Nicolaj "Jensen" Jensen are the mid laners with the most international appearances.
Despite the common perception that homegrown NA mids just aren't good enough for the world stage, Evil Geniuses staff believed jojopyun could be a top-three LCS mid laner, and perhaps even better.
Just two years ago, the 17-year-old had little interest in becoming a League of Legends pro. But when he got serious about the game and hit rank 1 on the North American solo queue ladder, he was scouted by EG and joined the academy squad.
His performance on the academy team was impossible to ignore, and he was eventually promoted to the LCS starting roster in 2022.
"He's new to League of Legends, but he is this good despite not knowing anything," said head coach Peter Dun on an episode of Summoning Insight.
But although he had undeniable individual skill, the young upstart still lacked knowledge of how to play as a five-man unit. He also had to learn meta champions like Ryze, a team-oriented champion, especially with his Realm Warp ultimate.
During the regular season, jojopyun held a 2-3 record on the Rune Mage, a lackluster statistic by his standards. But he displayed vast improvement during the playoffs, eventually going 5-2 on Ryze. He also displayed much better synergy with his teammates, while still retaining his signature aggressive playstyle.
---
---
The massive strides he had taken since the regular season was proof that North American talent could thrive if they were given the right tools to succeed. Performance coach Connor "Artemis" Doyle credits jungler Kacper "Inspired" Słoma for pushing jojopyun throughout the season, as well as serving as a mentor for the rookie.
But the fairytale run is not yet over for the Canadian player. Next month, he will stand on the international stage alongside Lee "Faker" Sang-hyeok, Rasmus "caPs" Borregard Winther, and Li "Xiaohu" Yuan-hao, all former MSI winners.
Evil Geniuses have been drawn into the same group at MSI 2022 as G2 Esports, setting up the next chapter of the NA versus EU rivalry.
MSI will take place in Busan, Korea, from May 10 to 29. Check out the full group stage draw here.
READ MORE: LPL Spring 2022 champions RNG had one of the longest games in the playoffs