Evil Geniuses' newest jungler, Kacper "Inspired" Słoma, is ready to take on the League of Legends Championship Series (LCS). The former Rogue player started heating things up by hosting an AMA (Ask Me Anything) on Reddit over the weekend.
Evil Geniuses Inspired's straightforward and nonchalant answers not only gave the League of Legends Reddit community some good laughs, but also shed light on his departure from the European scene.
---
Evil Geniuses Inspired claims NA junglers are better than EU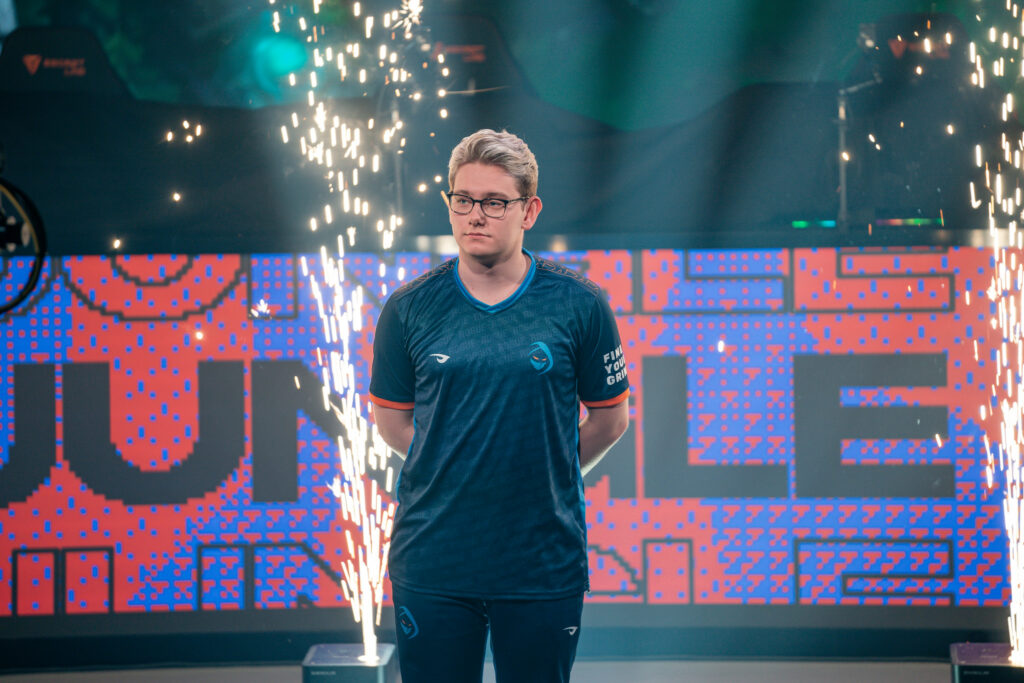 Evil Geniuses Inspired answered the community's burning questions through his Reddit AMA, starting off with a heavy topic: what he thinks about European junglers.
"I think junglers in NA are probably better than in EU," he replied, and cited 100 Thieves player Can "Closer" Çelik is the NA jungler that he respects the most.
After all, Closer and 100 Thieves pulled off a clean sweep 3 — 0 against Team Liquid during the LCS Championship 2021.
Inspired also thinks Team Liquid is the team to beat at the LCS, especially with a standout roster that includes former LEC superstars such as Gabriël "Bwipo" Rau and his ex-Rogue teammate and "homie", Steven "Hans sama" Liv.
Speaking about North American players, he is most excited to get his revenge against Cloud9's Robert "Blaber" Huang. Cloud9 kicked Inspired's former team, Rogue, out of Worlds 2021 contention in a heated tiebreaker during the competition's Group Stage.
Evil Geniuses Inspired also elaborated on what solidified his decision to transfer to the LCS, especially after playing in the European region for about four years now.
"I just needed a change and EG seemed like a good team," explained Inspired. "I think Rogue and I just hit our peak form, and then it became harder to get better as a team."
Rogue was on a roll last year, almost beating MAD Lions in a thrilling best-of-five series at the League of Legends European Championship (LEC) Spring 2021 Final. They were also the first team to secure a spot at Worlds 2021.
---
---
Evil Geniuses Inspired's tips and thoughts about the current League of Legends jungle meta
Inspired believes that jungling is a big coin flip, wherein the odds of successfully setting up a gank are really difficult.
"Junglers should be farming in order to get a timer where they can do plays with a team like dive, kill the Rift Herald, or pull off an invade," he explained.
Take it from Evil Geniuses Inspired — securing the Rift Herald is the more important objective rather than taking down the first dragon, especially if you are playing in the solo queue.
Diving the bot or top lane using the Rift Herald will grant you a huge gold lead, that can speed up your item building.
He would like to see Lucian make it to the jungle meta someday, especially since he is "fun to play."
Read Inspired's full AMA thread on the League of Legends subreddit.
READ MORE: An anime story: How Contractz fulfilled his redemption arc in LCS 2021