The League of Legends World Championship (Worlds 2022) is full steam ahead. So far, we've seen a total of 67 champions picked and banned during the Play-In stage.
With such a large variety of champions being played this early in the competition, Fnatic pro player Martin "Wunder" Hansen shared his insights on the most powerful picks in the top lane.
Despite not having a lot of practice before the tournament due to Fnatic's COVID-19 situation, the team showed a strong start during the first few days of the Play-Ins. They claimed the top spot in Group A with a near-perfect 4-1 standing to secure a slot in the Group Stage.
While Aatrox continues to dominate the Play-Ins with a 100% champion presence with an 11-4 record according to LoL Esports stats, Fnatic Wunder believes there are two other rising contenders in the top lane.
---
---
There are two ways to approach the current Worlds 2022 top lane meta according to Fnatic Wunder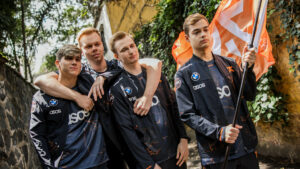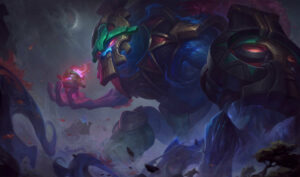 Fnatic Wunder believes that two tanky champions are powerful during the Play-Ins — Ornn and Maokai.
Maokai, in particular, underwent a mini rework in patch 12.17, where the magical tree's abilities and passive were all adjusted. His ultimate's initial missile speed went up by 100%, and its maximum speed increased by 100. The tanky tree also now has more mobility added bonus move speed during Nature's Grasp.
Currently, at Worlds 2022, Maokai has a 58.3% presence with an 8-4 record, while Ornn stands at 37.5% presence with a 0-2 record according to LoL Esports.
In their game against Chiefs Esports Club during Play-Ins on day one, Wunder debuted Maokai, and finished with impressive stats. He took about 26,000 damage and generated over 10,000 total healing according to Games of Legends.
Wunder has been keeping an eye on the LPL meta as well, noting that Jax, Camille, and Fiora were the most played top lane champions during the playoffs and the regular split.
"It's pretty fun, there's a lot of counter picks but also some decent blinds you can fall back on," he said during the post-match press interview.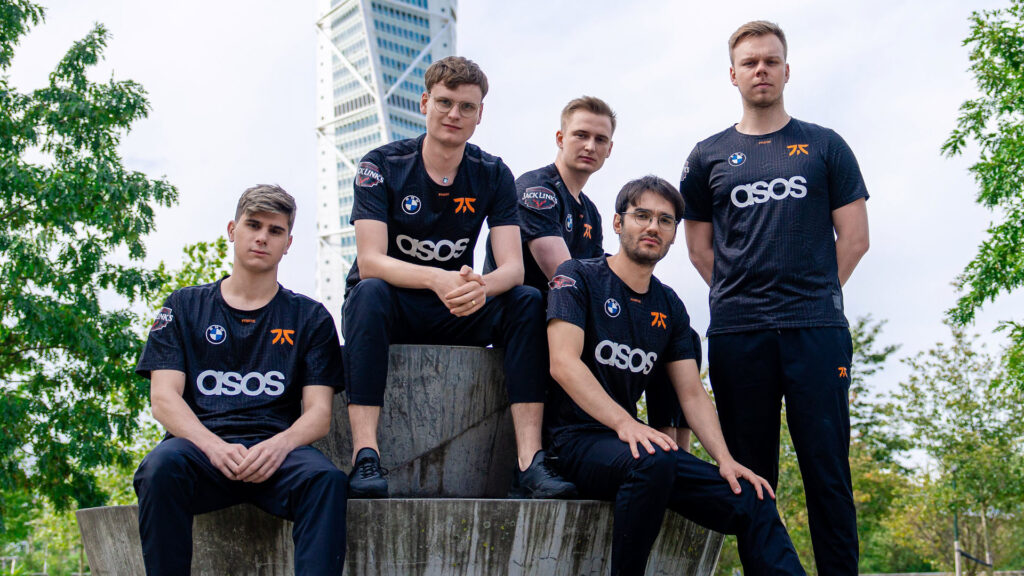 With Fnatic already qualified for the Group Stage, the Danish player will be up against tough opponents in the top lane such as Snake Esports' Li "Flandre" Xuanjun Flandre, T1's Choi "Zeus" Woo-je, and Cloud9's Ibrahim "Fudge" Allami, who he believes "was considered best top at least last year, if not this year."
"Flandre has really been performing well, I mean he's world champion right, and he has a very distinct playstyle," he said. "I don't think he's as punishing as maybe the other Chinese top laners but he is very stable and he knows how to play against everyone in China so he's for sure not bad by any means."
He is looking forward to playing against Zeus and considers him a prodigy.
"Everyone was saying how good he was, right?" he said. "We have already talked a little bit, he's a pretty funny guy… in champions queue at least."
Catch more of Wunder and the rest of Fnatic at the Worlds Group Stage, which runs from October 7 to 10, and 13 to 16. View the full and updated Worlds 2022 schedule here.
READ MORE: Exclusive: DWG KIA Burdol trained with T1, Gen.G — now they're competitors at Worlds 202