Old teammates faced off when Fnatic top laner Martin "Wunder" Nordahl Hansen, formerly from G2 Esports, took on Team Vitality's Luka "Perkz" Perković in the LEC Spring Split 2022.
Team Vitality were hailed as the superteam heading into the split. But Fnatic are no slouches either, with star toplaner Wunder joining and Marek "Humanoid" Brázda now the new FNC mid laner.
This set the scene for a potential blockbuster. And blockbuster we got, thanks to the new FNC top laner bringing his dancing shoes to the Rift.
---
Wunder handles 1v3 dive from Team Vitality like a true top laner in LEC Spring Split 2022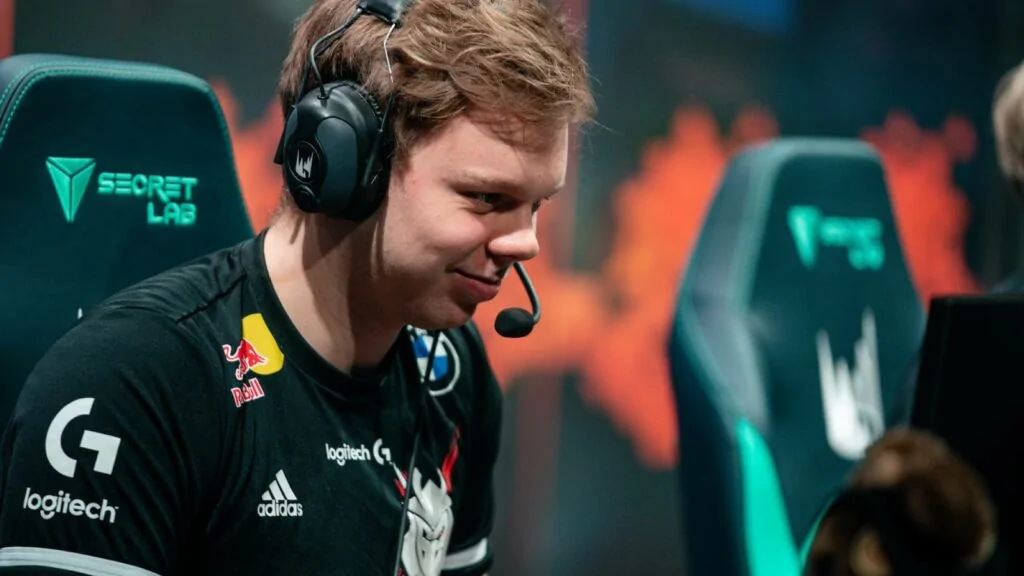 At six minutes and 24 seconds, Team Vitality tried setting up a dive under Wunder's turret, with Perkz, Barney "Alphari" Morris, and jungler Oskar "Selfmade" Boderek converging on Wunder's Gragas.
What should have been a routine kill turned into anything but. Although Alphari tanked several turret shots with Dominus, Gragas landed a perfect Explosive Cask that barreled Perkz and Selfmade away.
Alphari had to retreat, leaving Perkz and Selfmade to clean up. But Wunder expertly Flashed to his left and sidestepped Selfmade's Qiyana Elemental Wrath (E).
---
---
Because Selfmade had landed an auto attack, he ended up drawing turret aggro and perished, even blowing his own Flash in the process.
But the dive was far from over. Perkz looked to finish the pesky Gragas with Wild Cards (Q), which he also dodged with some fancy footwork. Then up stepped Alphari with a E-Q combo followed by an auto, but that too wasn't enough to bring Wunder down.
The Fnatic top laner once again walked back into the safety of his turret, giving just enough time for him to drink from his brew (W) and gain damage reduction. Thus, Perkz's subsequent Pick a Card (W) only left him with a sliver of health instead of killing him.
Perkz would die to the turret too, leaving Alphari to finally finish the Dane off with a Flash and empowered Slice and Dice (W). However, he will have been pleased as all three Vitality players lost their lives from what should've been a routine dive.
Fnatic eventually took the game and finished Week 1 with a solid 3-0 record, while Team Vitality are still without a win.
READ MORE: 2022 LEC Spring Split: Full roster of every team competing