Noh "Burdol" Tae-yoon of DWG KIA wanted to be a professional player ever since he was introduced to League of Legends when he was 10 years old when he watched his older brother play the game.
It didn't take long before he was able to outperform his sibling and aspired to be a pro gamer.
However, when he started getting serious about gaming in titles like FIFA Online and PUBG, he realized it wasn't easy, and started to have second thoughts about wanting to become a pro player. He eventually returned to League of Legends on a casual basis, which is when he began to realize his potential.
In this exclusive interview with ONE Esports, Burdol shares his origin story on how being on T1 Academy and Gen.G has shaped him on his journey.
---
---
Burdol's early struggles during the start of his League of Legends pro player career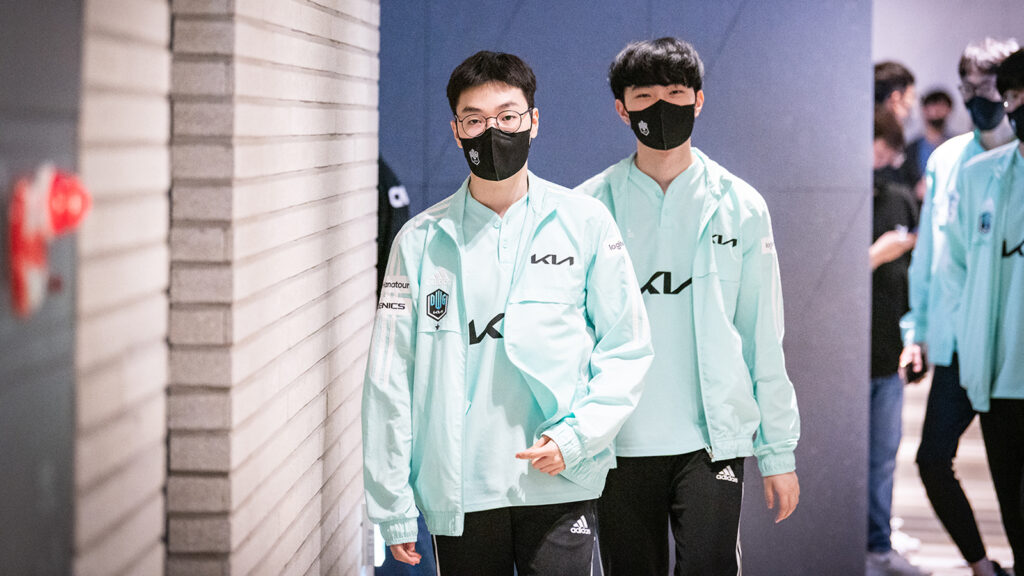 He came forward to his parents at the age of 14 and told them about his desire to become a professional gamer. Surprisingly, they fully supported him and allowed him to play video games until late at night without interruption.
South Korea is still a very conservative country. Parents tend to prefer if their children pursued careers with job security. They also view games as a recreational past-time rather than an actual career even though South Korea is widely considered the mecca of esports.
It didn't take long for Burdol to get noticed by other players. Teams approached him at one point, including Gen.G Academy, which he politely declined because he "didn't know any better at the time," he laughs.
His first professional opportunity came when he saw an online posting for T1 Academy tryouts. He decided to apply for it, went through a series of trials, and passed. "I got lucky," he told ONE Esports.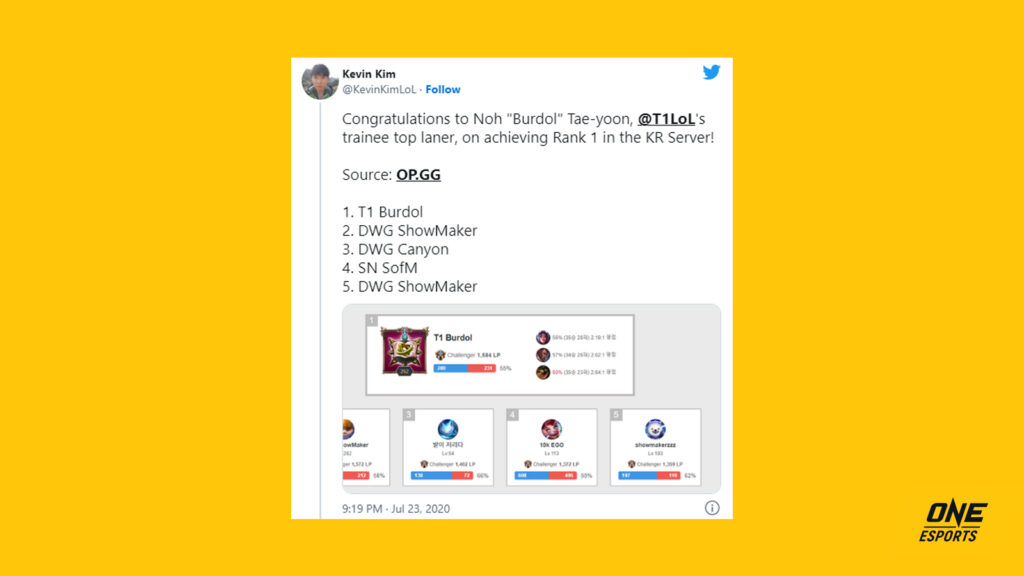 "Being in T1 was the most difficult experience for me," he said.
It was his first time on a professional team, where he had to practice on a regular basis. Furthermore, he had to attend school at the same time. He'd go for classes, then return to scrim with the team until 10 p.m., then finish his homework and study for tests after.
When asked how he did it all, especially at such a young age, he replied, "I actually wasn't a good student."
Nonetheless, he made a name for himself on T1 Academy. He reached rank one in Korea in July 2020, beating out current teammates like Heo "ShowMaker" Su and Kim "Canyon" Geon-bu.
He then joined Gen.G's LCK roster as a substitute on January 6, 2021.
---
Burdol faces his first true challenge as he steps up to the plate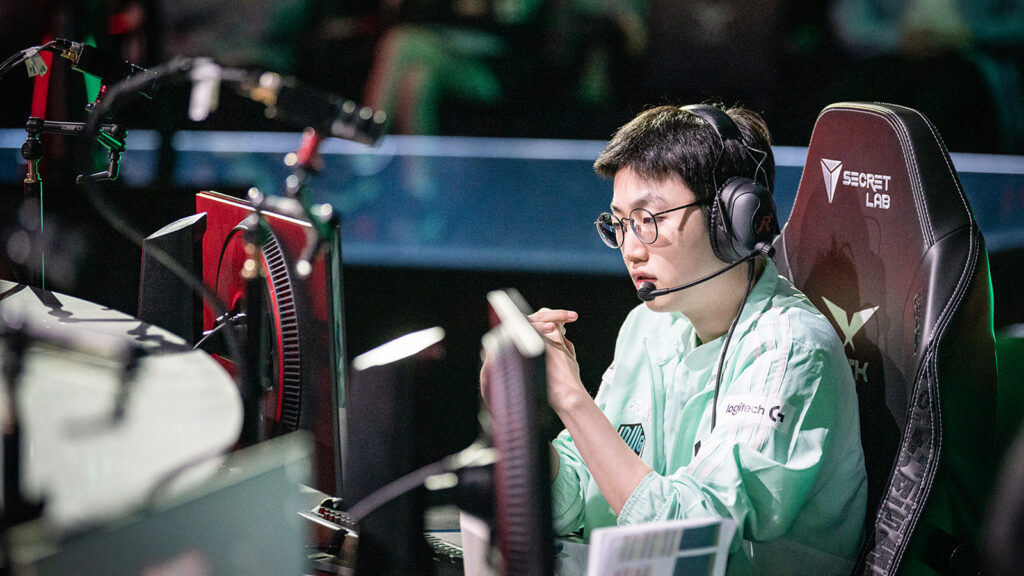 DWG KIA officially announced that Burdol was going to be on the starting roster on December 1, 2021, which was quite an accomplishment for an upcoming young star with only one year of LCK experience as a sub.
However, he was demoted to Challengers after "less than expected results during the 2022 Spring Split," and did not play a single game during the Summer Split.
He was called up again to replace Jang "Nuguri" Ha-gwon in the playoffs and regional qualifiers. Burdol explained that it was so that they could counter-pick on red side, and the reasoning behind this decision has since perplexed fans and viewers
Burdol however, still struggled to produce good results, losing every game he was fielded in except one. When Nuguri played the other three games, they had won, and defeated Liiv Sandbox 3-1 to qualify for Worlds 2022 as LCK's fourth seed.
In an interview with Kuki news, he was apologetic to his fellow top laner, whom he regards as a hyung (older brother) rather than a competitor because he felt he was a burden.
He now has a chance to show his true potential at Worlds 2022, which kicked off on September 29 in Mexico before moving to New York City for the Group Stage where DWG KIA are seeded.
"When I used to play for Gen.G, I played each game with lots of confidence, because I had no fear and I was able to carry on top," he said. "I want to play like that again."
---
Follow ONE Esports on Facebook and Twitter for more LoL news, guides, and highlights.
READ MORE: Why does DWG KIA switch between Burdol and Nuguri? Head Coach Daeny explains