Everyone was looking forward to see how Lee "Faker" Sang-hyeok would fare on the first day of groups here at Worlds 2022. Last year, T1's journey ended in the semifinals after narrowly losing to DWG KIA 3-2.
This year, after a perfect LCK Spring season, a second-place finish at MSI 2022, and another second-place at LCK Summer, they're back on the international stage under the guidance of newly promoted head coach and former SK Telecom T1 jungler, Bae "Bengi" Seong-woong.
In Group A, the LCK representative's first opponents are defending Worlds champion, Edward Gaming. Even though they drafted a team composition that lacked hard crowd control, it was all according to plan, Faker told ONE Esports.
He also explains why he chose "Neo Hide on Bush" as his in-game name for his North American League of Legends account, how he's experiencing Champions Queue, and what he'll do should T1 qualify for the finals.
---
---
T1 Faker on the reasons behind their first win at Worlds 2022, and his thoughts on Champions Queue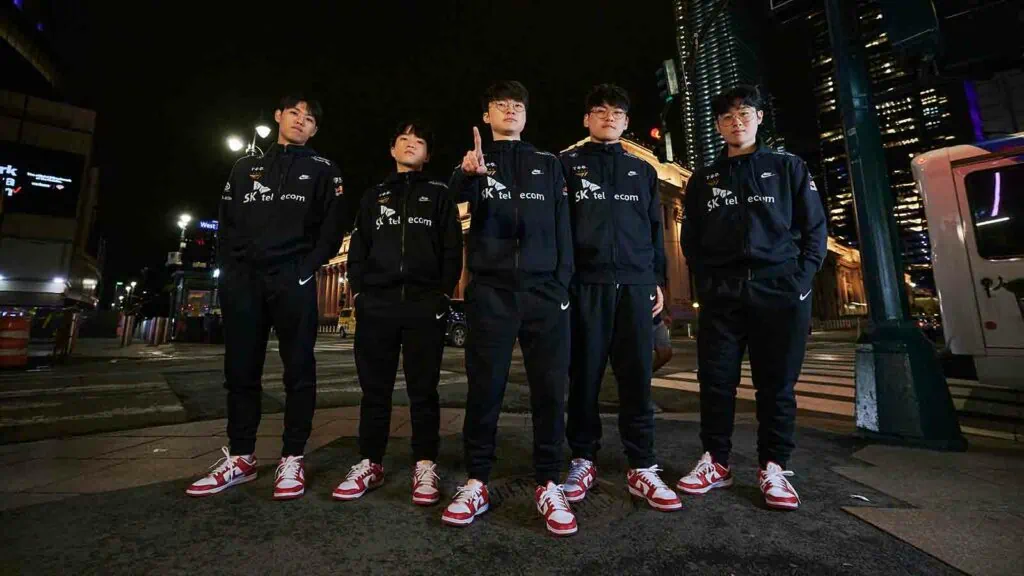 First picking Yuumi on blue side, a popular support champion in the LCK, T1 paired her with Sivir at bot, and opted to play Akali into Azir in mid. They also blind picked Fiora for Choi "Zeus" Woo-je, the strongest champion in the top lane on patch 12.18.
Rounding off their team composition is Lee Sin, the only champion who could initiate and hard engage for the team using his ultimate, Dragon's Rage. Conversely, EDG had Vi, Ornn, and Azir as initiators, supplemented by Kalista and Renata Glasc. As a result, Mun "Oner" Hyeon-jun was the first one to perish in almost every skirmish.
"Since our draft is based on a composition where everyone has to go in, someone has to be the sacrifice," Faker told ONE Esports. "So it played out the way we planned."
He added that these picks leaned into their personal preferences and skill level, and that T1 played better in every aspect of the game to get the win today.
Even though his HP was kept low in the laning phase by Lee "Scout" Ye-chan's Azir, which forced him to recall and lose experience, Faker took advantage of Akali's mobility in team fights and kept the pressure on EDG. Finishing with a 7/1/7 KDA, he earned the MVP of the game and shared on the broadcast that their performance was cleaner than expected.
---
---
When asked how much fun he had on a scale of one to 10 playing this champion against a rival team, Faker replied that he'll "give it an eight."
"I made some mistakes here and there in the beginning in mid lane. If not for that I would have given it a higher score, but overall I'm happy with the match."
Competing in North America, he's been practicing in solo queue as well as Champions Queue. On the live server, he had to choose an in-game name for his fresh account, and went with "Neo Hide on Bush", which differs from his "Hide on Bush" account that he uses on the Korean ranked ladder.
"I added 'neo' at the beginning to show a new beginning, to show a new, improved version of myself," he explained. The word "neo" in English stems from Greek, which means "new", made famous by the classic movie, The Matrix.
Simultaneously, Faker has been chalking up experience in Champions Queue. Team Liquid support Jo "CoreJJ" Yong-in is currently in second place with 2,156 LP, while Top Esports bot laner Yu "JackeyLove" Wen-Bo is in third place with 2,153 LP at the time of writing. He's currently rank 70 with 2,052 LP.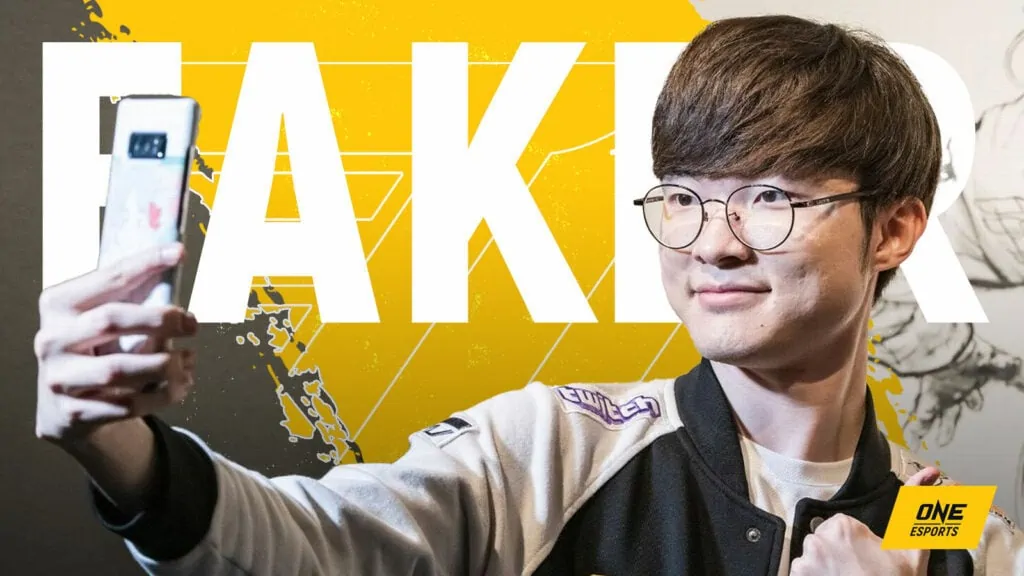 "I did communicate a lot [in Champions Queue] in the beginning, but I realized it wasn't very helpful so I stopped and now I don't do it as much," he said.
Besides getting into peak condition in-game, he still makes time for himself even now during the biggest LoL esports competition of the year. After a stressful day, he takes a shower and reads books before going to bed.
In an interview earlier in the year with ONE Esports, Faker revealed that he was reading titles about science and humanities. "From those two books, I learned a lot of lessons, for example how to keep my mind at peace and the importance of exercising," he said. "However, I read those books a while ago. Now I'm reading other books with similar themes."
For this tournament, he brought along four, and already finished reading three of them.
Looking forward, T1 still has a way to go in the best-of-one double round-robin group stage, which will determine the top eight teams that qualify for the quarterfinals.
Last year, T1 finished in 3rd-4th place. If they manage to go one step further this Worlds 2022, the superstar mid laner might have something special installed for fans–like how he did during the Worlds 2015 finals where he made headlines with a forward roll and by eating broccoli.
"I wanted to show something when I reach the finals, but I haven't been able to do that yet," he teased.
Watch the 2022 World Championship matches live on Riot Games' official channels on Twitch and YouTube.
READ MORE: Communication issues and burnout affected T1's Summer performance, says Bengi