The Korean e-Sports Association (KeSPA) inaugurated the 2022 Asian Games Hangzhou ceremony at Seoul City Hall in August 2023.
The South Korean national team, featuring esports legend T1's midlaner Lee "Faker" Sang-hyuk, was unveiled, poised for regional League of Legends.
The roster boasts distinguished names, including top laner Choi "Zeus" Woo-je, and support Ryu "Keria" Min-seok. The formidable JDG representatives, comprising jungler Seo "Kanavi" Jin-hyeok and bot laner Park "Ruler" Jae-hyuk, further strengthens the lineup. Adding to this impressive assembly is Gen.G's mid laner Jeong "Chovy" Ji-hoon.
The event was marked by the presence of notable figures. It not only featured accomplished players but also welcomed representatives from sponsors who have been instrumental in supporting the esports ecosystem.
Notably, the Mayor of Seoul, Oh Se-hoon, attended the event, adding a sense of prestige and excitement to the proceedings.
---
---
Faker humors the crowd with a playful remark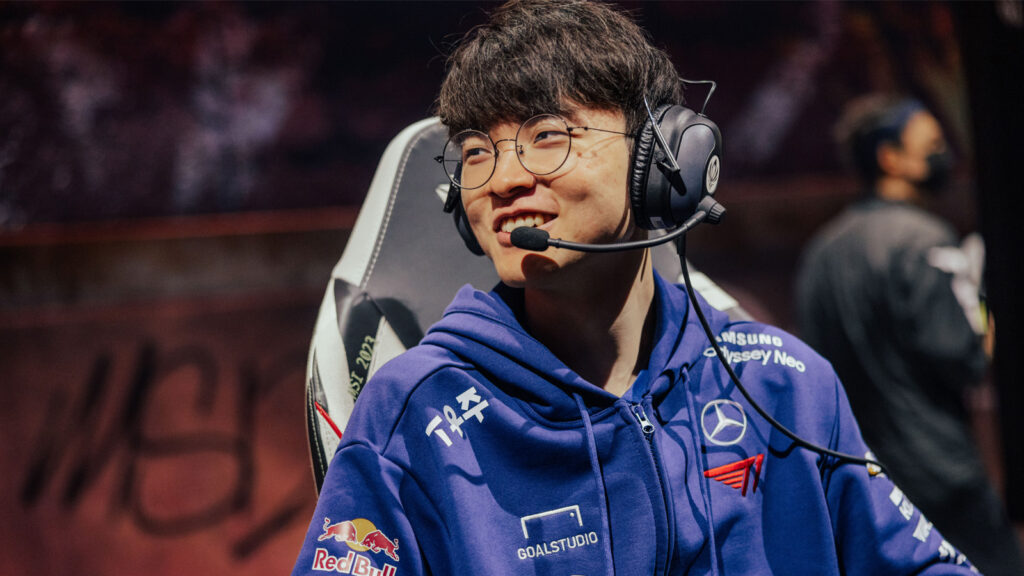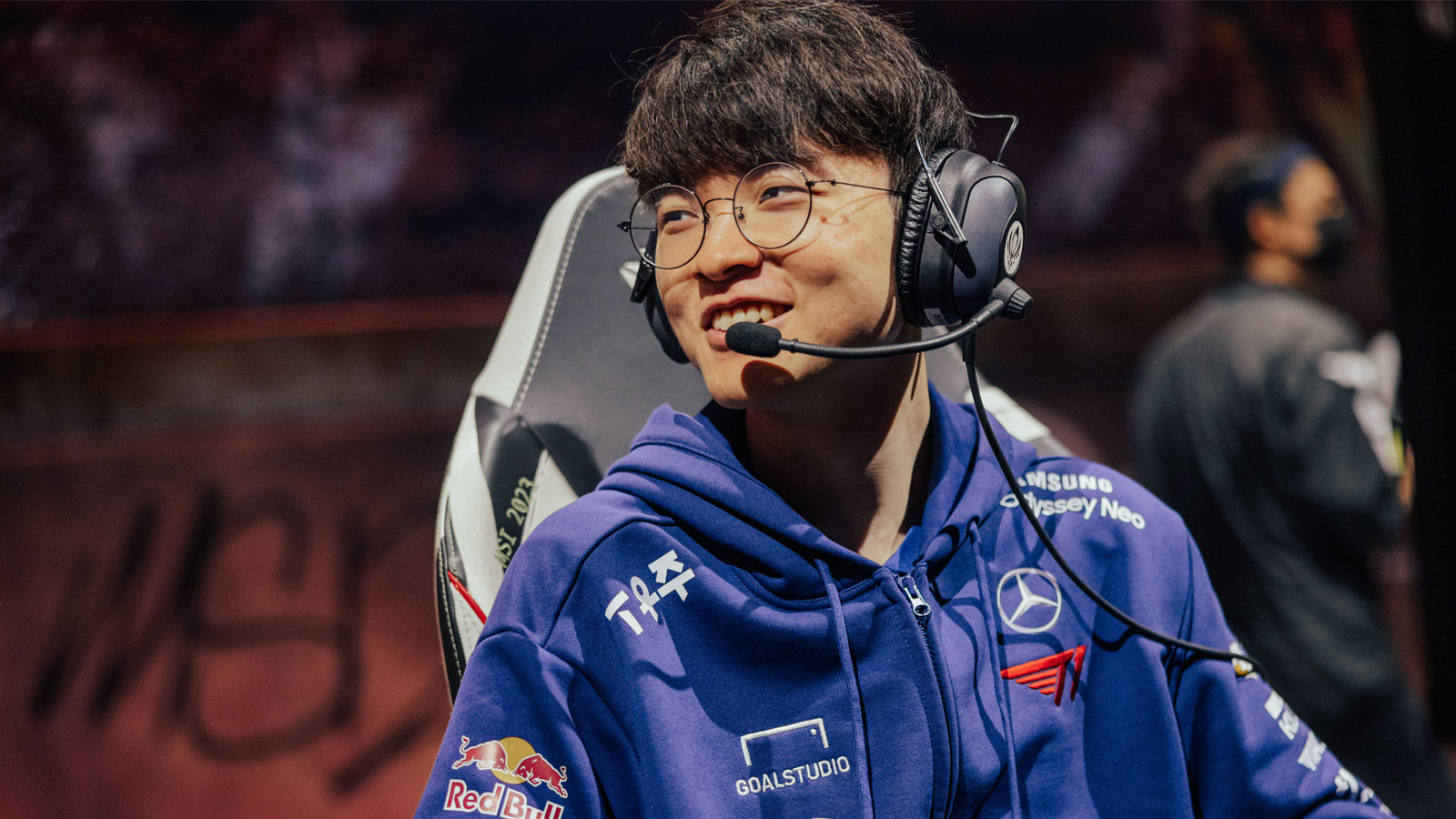 After the ceremony, a press conference took place. The auditorium echoed with laughter as Faker humorously responded to a question about his food preferences, jesting that he'd prefer to "eat more than plain white bread."
Faker recounted that during the last Asian Games, he and his teammates were mostly constrained to consuming just one meal a day, which sometimes consisted of plain white bread.
His words were imbued with a hope for improved conditions for the upcoming tournament. This incident takes us back to the 2018 Asian Games in Jakarta, Indonesia, where esports debuted as a pilot event.
A viral video clip captured Korean players consuming nothing but plain white bread before a pivotal match against Team China, which they lost 3-1, which earned them the silver medal. This unconventional dietary choice sparked controversy, spotlighting concerns about athletes' nutrition and preparation.
Faker expressed a hope for better circumstances in the upcoming tournament. "I hope we eat more abundantly this year," he said.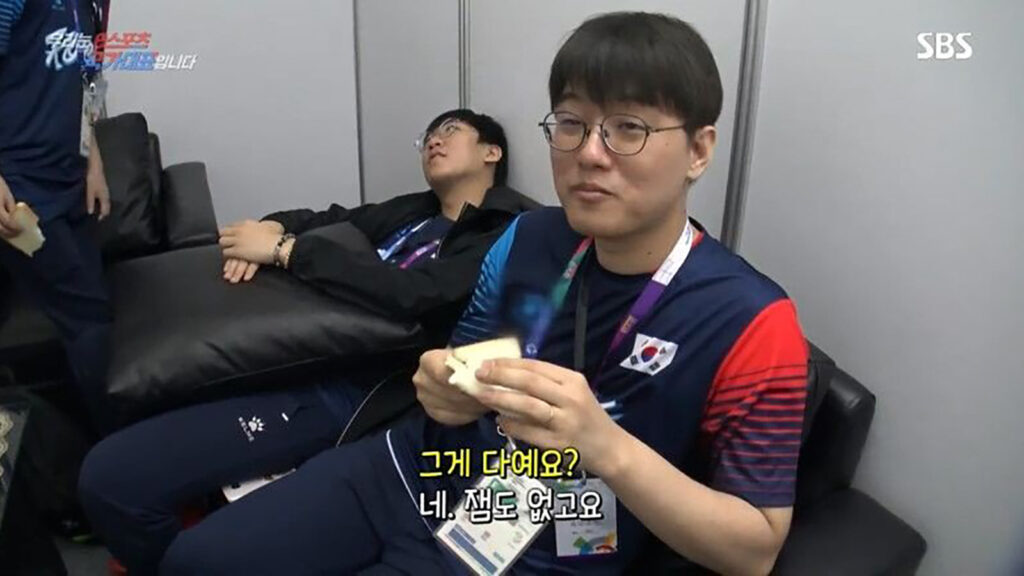 KeSPA responds to preparation concerns
In response to Faker's sentiments, Kim Chul-hak, KeSPA's secretary-general, promptly addressed the concerns. Acknowledging the challenges faced during the 2018 tournament, Kim pledged comprehensive support for the South Korean esports team's participation. He noted the complexities arising from bringing external lunch boxes to the stadium due to doping-related apprehensions.
To address these challenges, Kim presented a plan for the forthcoming games. The strategy included the establishment of a conveniently located base camp, a five-minute walk from the stadium. This camp aims to provide athletes with an environment conducive to peak performance, focusing on essentials such as nutrition, acclimatization, and adequate rest.
Additionally, Kim underlined the availability of spaces tailored for relaxation and mobility, along with access to Korean cuisine that caters to players' dietary preferences.
The secretary-general affirmed that "we are fully prepared as it is the first competition to be held as an official event." This comprehensive approach underscores KeSPA's commitment to ensuring optimal conditions for the esports athletes, marking a significant step forward in the realm of competitive gaming.
Follow ONE Esports on Facebook and Twitter for more LoL news, guides, and highlights.
READ MORE: All teams qualified for Worlds 2023