LPL Spring 2023 marks Park "Ruler" Jae-hyuk's debut in the Chinese pro league.
For the first time in his career, the Worlds 2017 winner decided to leave the LCK and try his hand in another major league that runs in a totally different language.
The star bot laner first cemented his legacy with Samsung Galaxy in 2016, followed by Gen.G when the organization took over. Alongside support Son "Lehends" Si-woo, jungler Han "Peanut" Wang-ho, mid laner Jeong "Chovy" Ji-hoon, and top laner Choi "Doran" Hyeon-joon, he finally won his very first domestic title during LCK Summer 2022, five years after the world championship.
Signing with JD Gaming this year, he now feels that he has a lot more on his shoulders with "a lot more responsibilities," he tells ONE Esports in an interview at MSI 2023. Adding to the pressure of joining a top LPL team, he's also received overwhelming praise from the League of Legends community and fellow pro players who rank him as the best AD carry in the world.
---
---
---
Make no mistake — it was a difficult move for Ruler to go from LCK to LPL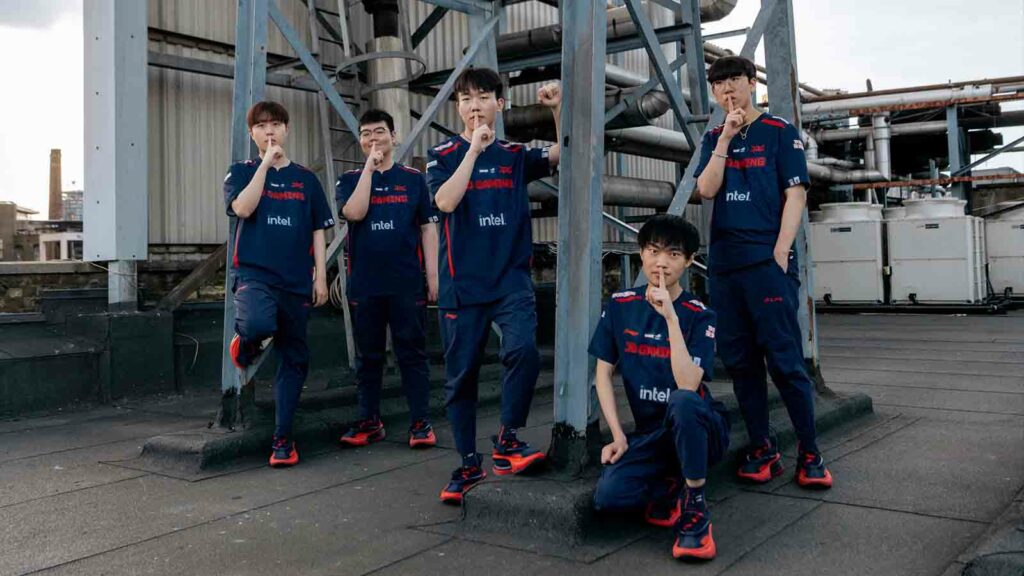 For Ruler, competing in China meant moving into a new environment, working with new teammates, and immersing in a new language. It is a huge life and career change, one that he's still trying to get used to.
"I cannot really say I'm fully gelled in [with the team]. I'm gelling in. It's going on," he shared. "I've been thinking of wanting to move to LPL for a long time but I've been really scared moving to a different region, learning new things. I was always afraid of it. Just making my transition to LPL was a big challenge for me. I think I did a pretty good job overcoming this."
Being away from home, his friends and family have been his main source of strength. "My parents are always sending so much love and support. They sent a lot of messages telling me 'you have to do well'," he said.
His parents were there to help him pack for his big move, and even sent him pillows from Korea. They plan to visit frequently during LPL Summer to watch him compete live.
He's not the only Korean on the team, of course. Head coach Yoon "Homme" Sung-young has been in the LPL since 2015 and with JD Gaming since 2018, while Seo "Kanavi" Jin-hyeok first joined on loan from Griffin in 2019.
Working with Homme, Ruler has received a lot of advice on "aggressive positioning," which he says has helped him out in his gameplay.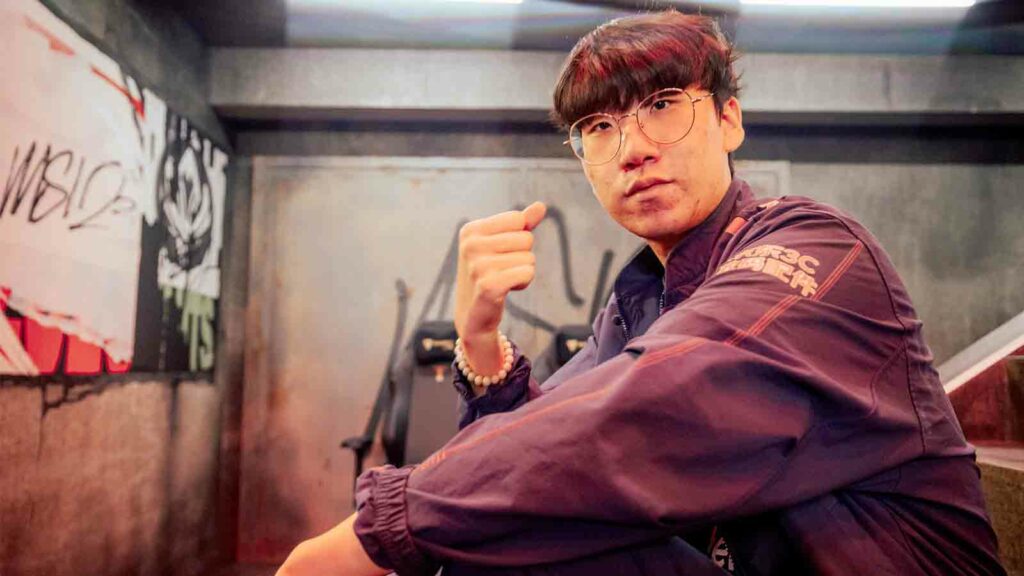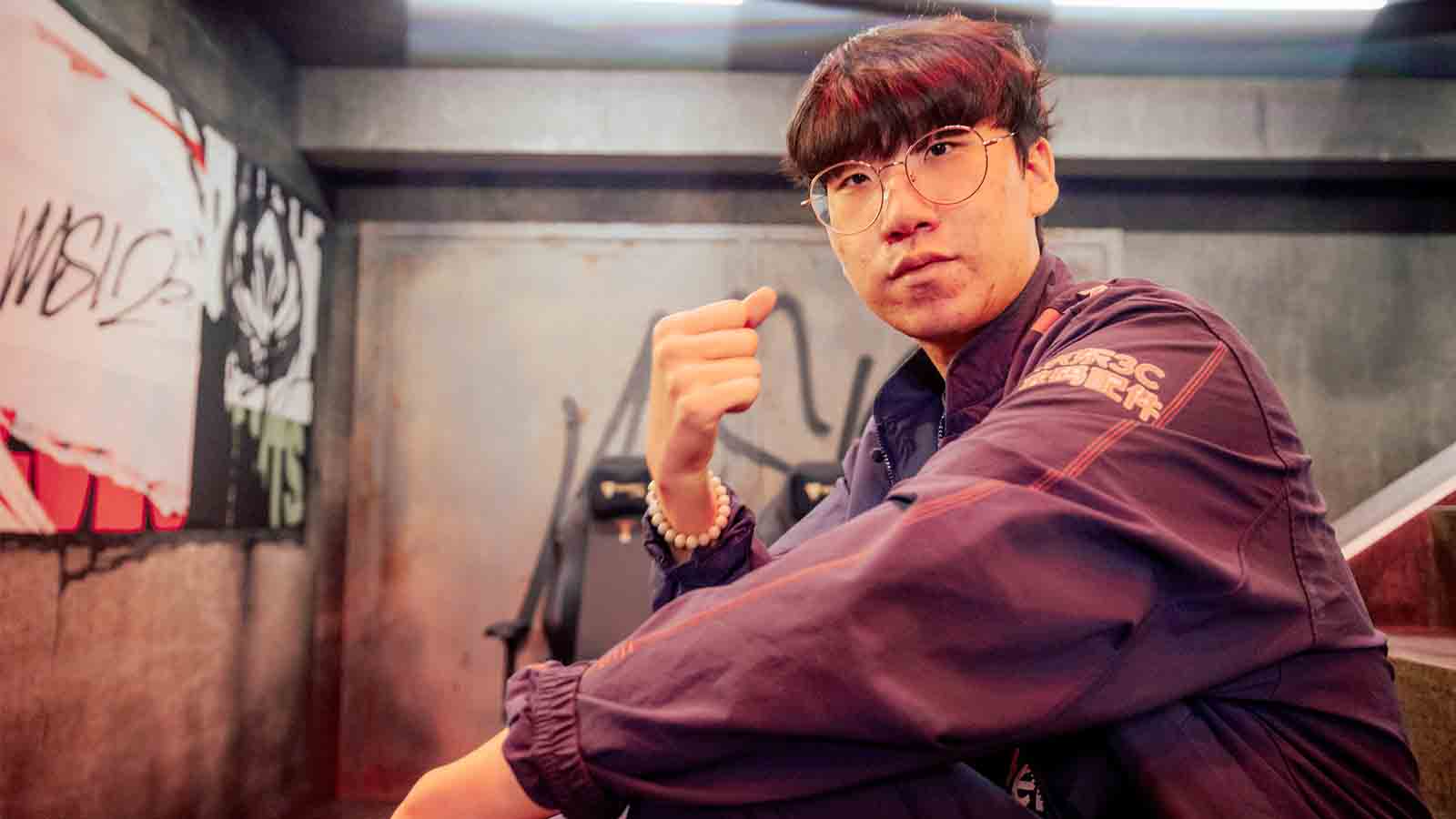 And while he feels like he and Homme are friends, he had something else to say about Kanavi, "He abandoned me, obviously. He didn't help me actively. Never actively."
Part of a roster upgrade, Ruler and mid laner Zhuo "knight" Ding are the two newest members of JDG this season. Retaining their dominance, they finished first in the regular season, then won the LPL Spring championship from the upper bracket, defeating Bilibili Gaming twice in three series including the finals.
When the LPL Spring playoffs was ongoing, even before Ruler's confirmed attendance at MSI 2023, he was already being talked about by the rookie bot laner who took over his position in Gen.G. Kim "Peyz" Su-hwan mentioned on broadcast after winning LCK Spring 2023 that he's most eager to go up against Ruler because he respects him the most.
When ONE Esports spoke to MAD Lions' Matyáš "Carzzy" Orság, he also rated Ruler as one of the best AD carries in the competition, alongside T1's Lee "Gumayusi" Min-hyeong. After a monstrous performance against rivals Bilibili Gaming in Round 2 of the upper bracket where he finished 15/2/18 on Zeri with a 36.9% damage share in game three, casters and fans in the League of Legends community further showered Ruler with praises.
---
---
"I'm just really flattered that they think so highly of me," Ruler told ONE Esports. "I feel like a character in an anime called One Punch Man. There's this character who is not strong but everyone thinks so highly of him. Inside his mind, it's like 'No, I'm not that strong'. He's so afraid because everyone is hyping him up, so I feel like I've been that character."
Warning: Major spoilers if you haven't watched One Punch Man season one episode 10 or read chapter 30 of the manga.
That character is none other than King, the Rank 7 S-class hero who isn't actually a real hero. He was deemed "The Strongest Man on Earth" but we later find out that he's actually a civilian with no powers who somehow kept showing up at the right place at the wrong time just as Saitama defeated monsters with one punch.
Overtime, the public attributed these heroic acts to him, and he unintentionally became a professional hero in the government-run Hero Association.
Besides One Punch Man, Ruler has been watching Demon Slayer. Since he has more free time now that he moved to China, he recently got into anime.
Follow ONE Esports on Facebook and Twitter for more LoL interviews.
READ MORE: Exclusive with EMENES: 'If I'm going to quit and give up, I'll rather just die, so I kept pursuing'