Updated on May 18, 2:28 p.m. (GMT+8): Added Hans Sama and Carzzy.
Updated on December 13, 2022, 5:31 p.m. (GMT+8): Added BeryL's Worlds 2022 skin anecdote and TenZ's top 20 anime list.
Aside from playing competitively and winning professional matches, many esports players have another obsession: anime!
But who's the biggest otaku? And which shows do they watch?
Do they own a big figure collection? Who is their waifu? We've done the research, and we can now answer all of these questions.
---
7 esports players who love watching anime as much as you do
Karsa (League of Legends)
EternaLEnVy (Dota 2)
Akosi Dogie (Mobile Legends)
Hans Sama (League of Legends)
Carzzy (League of Legends)
---
Karsa (League of Legends)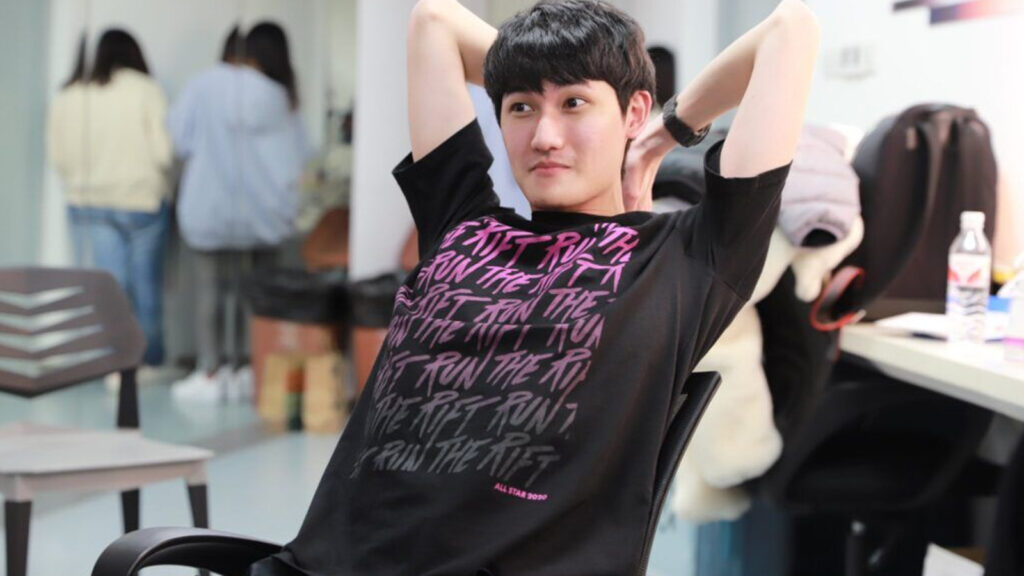 There are many League of Legends players who are huge anime fans, but let's talk about one of the biggest otakus based in China.
Jungler Hung "Karsa" Hai-Hsuan enjoys displaying his precious figures around his workstation. Saber Alter spotted!
Karsa also owns a special cabinet display full of his other loots featuring figures from titles like Date A Live and No Game No Life.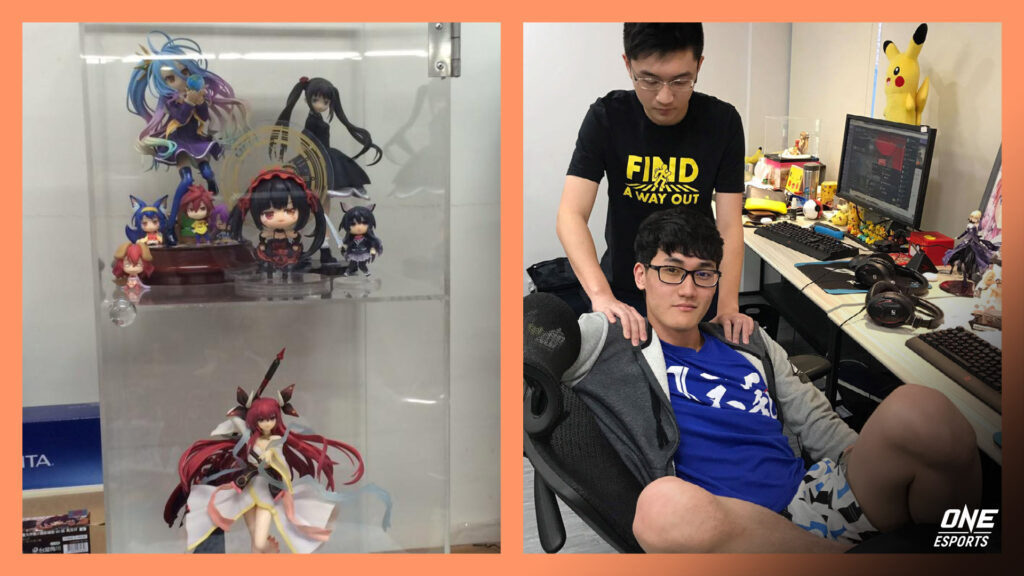 Karsa brought this same display case when he moved to China after joining the LPL team Royal Never Give Up (RNG) in 2017.
He seems to be a huge fan of the romantic comedy genre especially since his favorite series is Saekano: How to Raise a Boring Girlfriend. Karsa also recommends watching Kaguya-sama: Love Is War to his fans.
---
---
BeryL (League of Legends)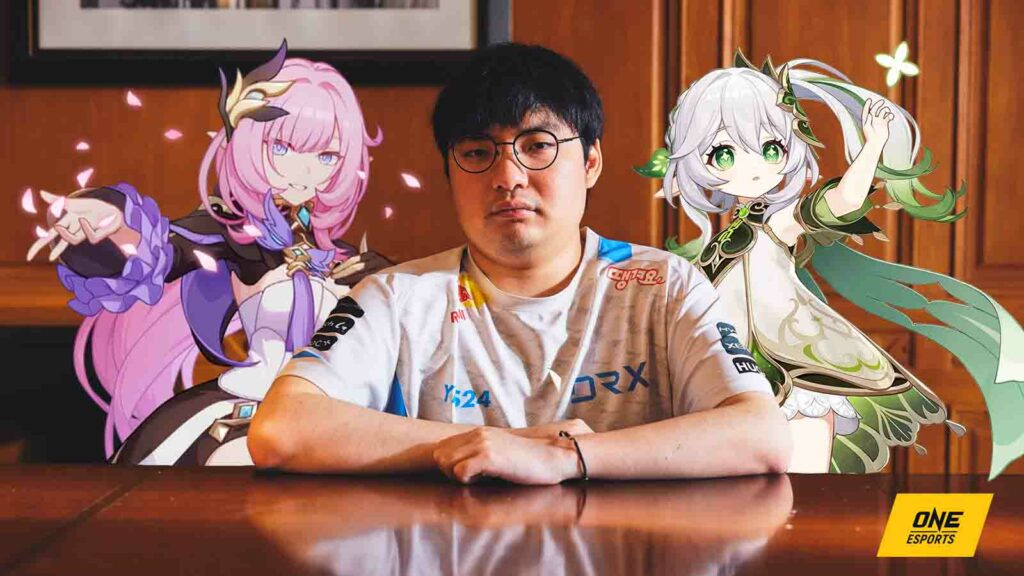 Another weaboo from the League of Legends scene is the two-time Worlds champion Cho "BeryL" Geon-hee.
BeryL plays a lot of HoYoverse's role-playing game Genshin Impact next to League of Legends. He even spent US$7,000 on in-app purchases on Genshin Impact on the night of his Worlds 2020 championship win.
Prior to the creation of his DWG KIA Worlds 2020 skin, BeryL requested that his championship skin be "as close as possible" to the image and likeness of his ultimate waifu, Sasaki Saren from Princess Connect: Re Dive, according to a tweet by Ashley Kang.
After winning Worlds 2022 with DRX, BeryL again asked Riot if he could model his championship skin after Honkai Impact 3rd's Elysia, to which they said yes. Check out the final design of his DRX Ashe Worlds skin here.
During his downtime, he indulges in his passion for anime by catching up on his favorite shows. A prime example of this was during his plane ride from South Korea to Mexico for the Worlds 2022 Play-In Stage. In an exclusive interview with ONE Esports, he revealed that he spent the entire journey immersed in a binge-watching session of Lycoris Recoil, thoroughly enjoying every moment.
---
---
EternaLEnVy (Dota 2)
Jacky "EternalEnvy" Mao (or EE-sama as his fans would call him) is one of the earliest weeaboos in esports. This retired Dota 2 player is just passionate about anime, and even his own fans recognize the importance of anime in his life.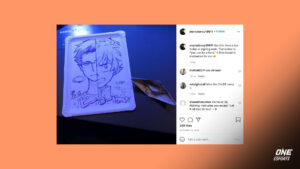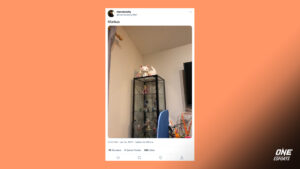 Much like the other esports personalities on this list, EternalEnvy owns a glass case of figures. We can feel that Kyubey figure staring at us, in real-time.
EternalEnvy also goes on occasional Japan trips and brings home a lot of figures and souvenirs to add to his collection.
---
TenZ (Valorant)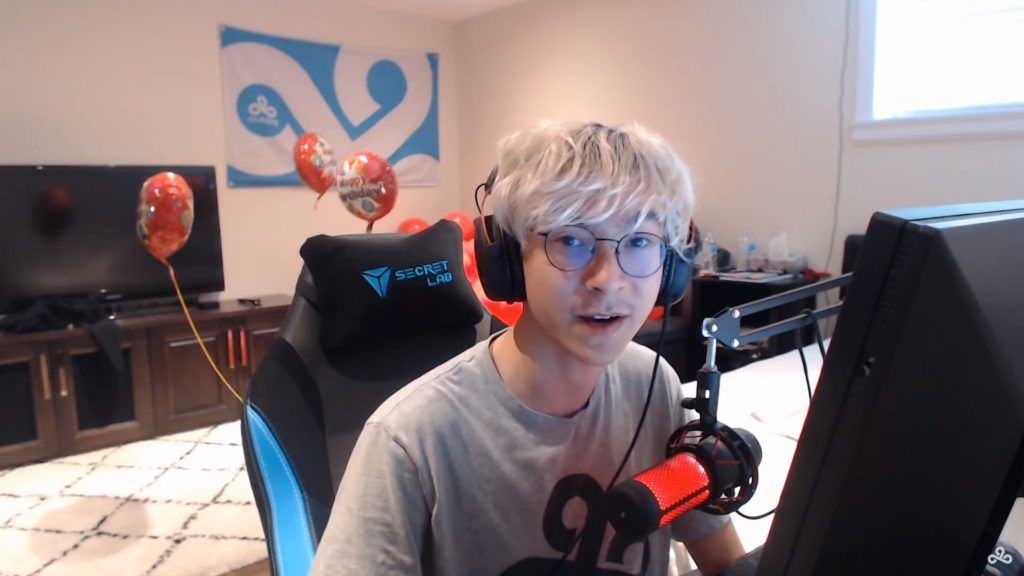 If you've seen his social media profile photos and even the GIFs that he uses on Twitter sometimes, it should be obvious, Valorant pro player Tyson "TenZ" Ngo loves Hunter x Hunter's Killua Zoldyck.
Killua is one of Hunter x Hunter's protagonists alongside Gon Freecs, Kurapika, and Leorio. Killua might even be the reason why TenZ dyed his hair silver in 2020.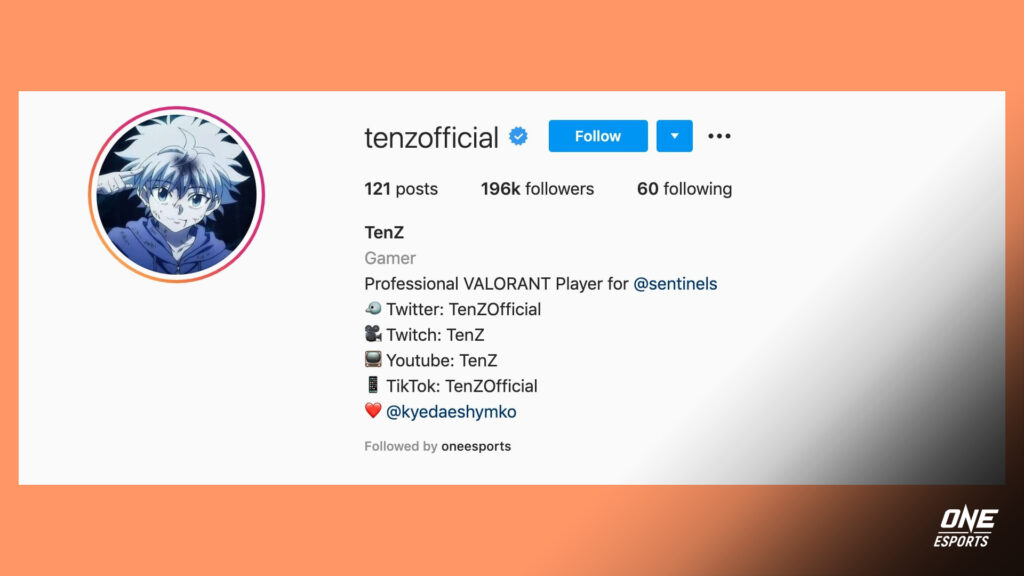 Aside from Hunter x Hunter, TenZ watches a lot of other shows too. TenZ and his girlfriend, Kyedae, once had matching profile pictures as Kyouko Hori and Miyamura Izumi from Horimiya.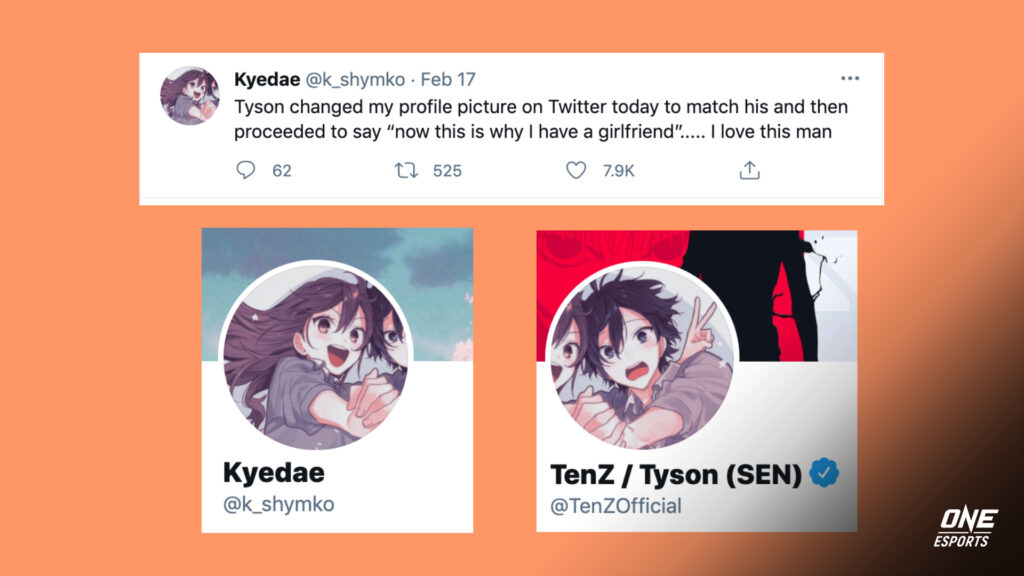 TenZ also loves spending his money on merchandise. He was a Premier Fan badge holder at Anime Expo 2019 in Los Angeles, the biggest anime convention in North America.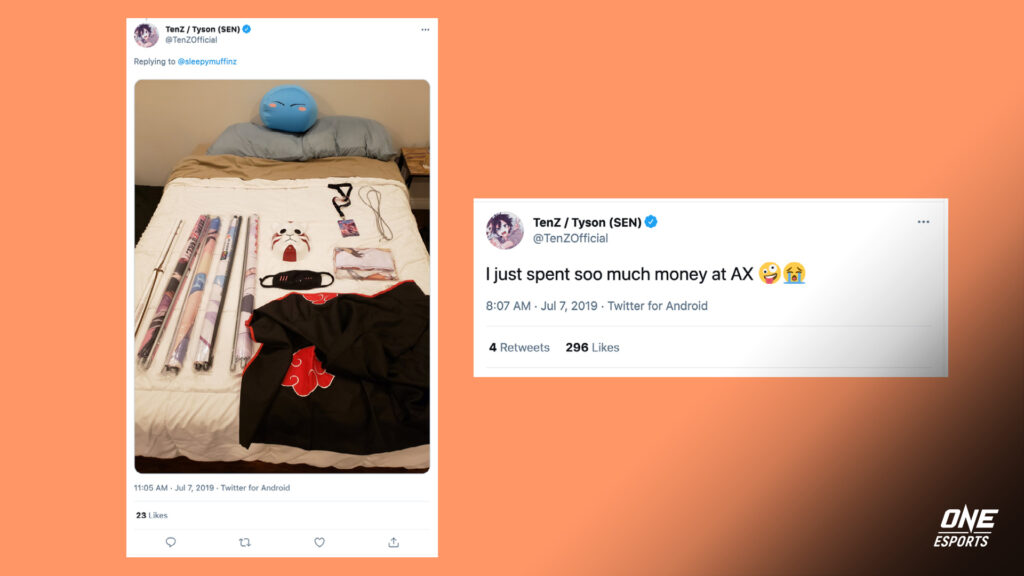 Check out TenZ's top 20 anime tier list here.
---
Akosi Dogie (Mobile Legends)
The Philippines' number one Mobile Legends: Bang Bang streamer and pro player, Akosi Dogie, is arguably the biggest manga, and figure collector in the MLBB scene.
If you have been following Akosi Dogie's vlogs, you already know about his expensive collection of figures. In 2020, he spent roughly US$10,000 (about PH₱500,000) on new One Piece figures, those giant ones that have their own backdrops and sometimes even light up for a full effect.
"It just feels so good," said Akosi Dogie in his vlog. "I can now design my own room with anime stuff, no one's going to stop me."
His total figure spending totaled US$12,000 (PH₱600,000). The rarest item in Akosi Dogie's collection would have to be Portgas D. Ace's Burning Point figure, where only 300 stocks were made and he acquired model 001.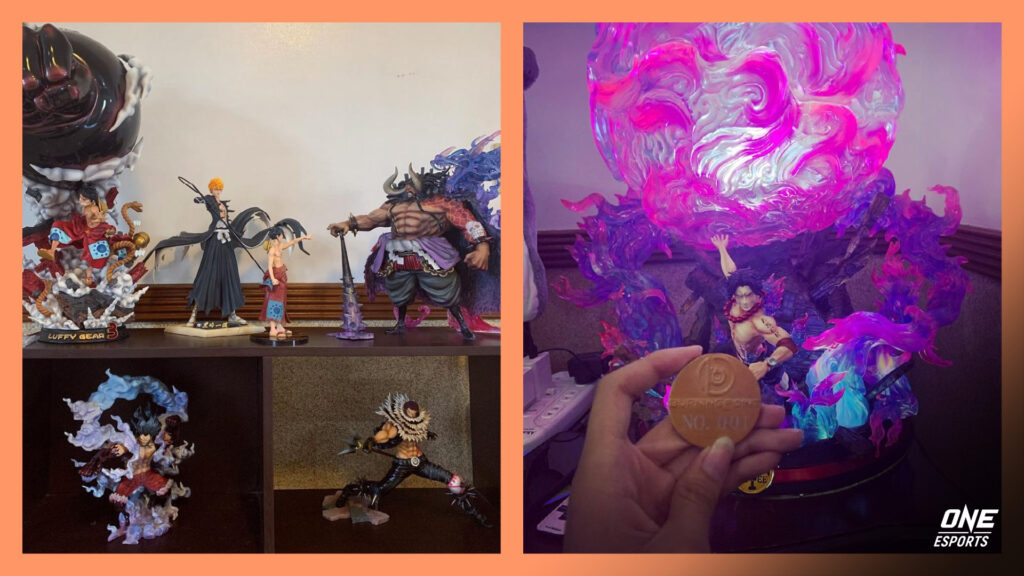 Akosi Dogie also allots some time on his vlogs to share his series and manga recommendations with his co-otakus.
Aside from One Piece, Akosi Dogie also loves Katekyo! Hitman Reborn and Bleach.
---
Hans Sama (League of Legends)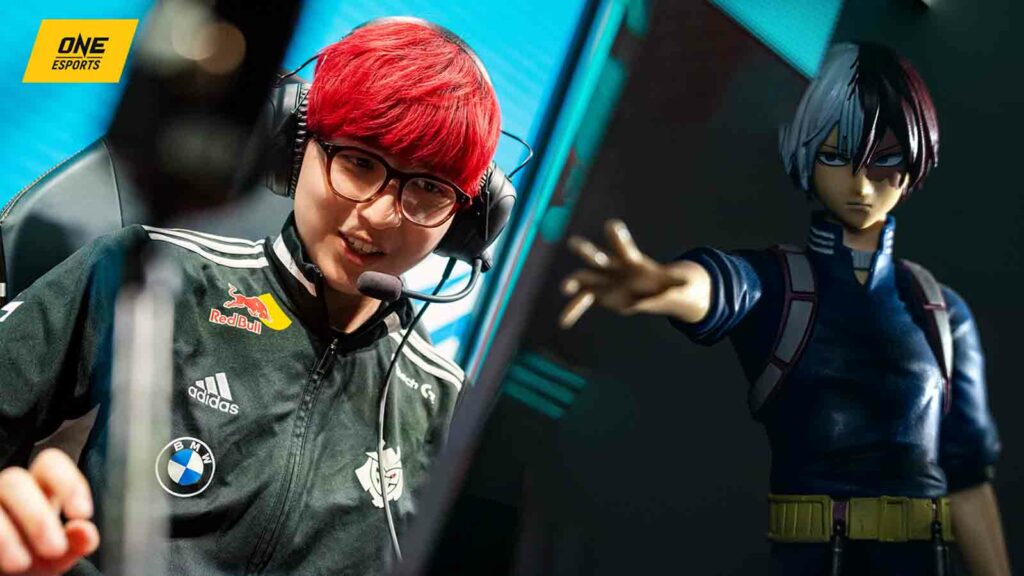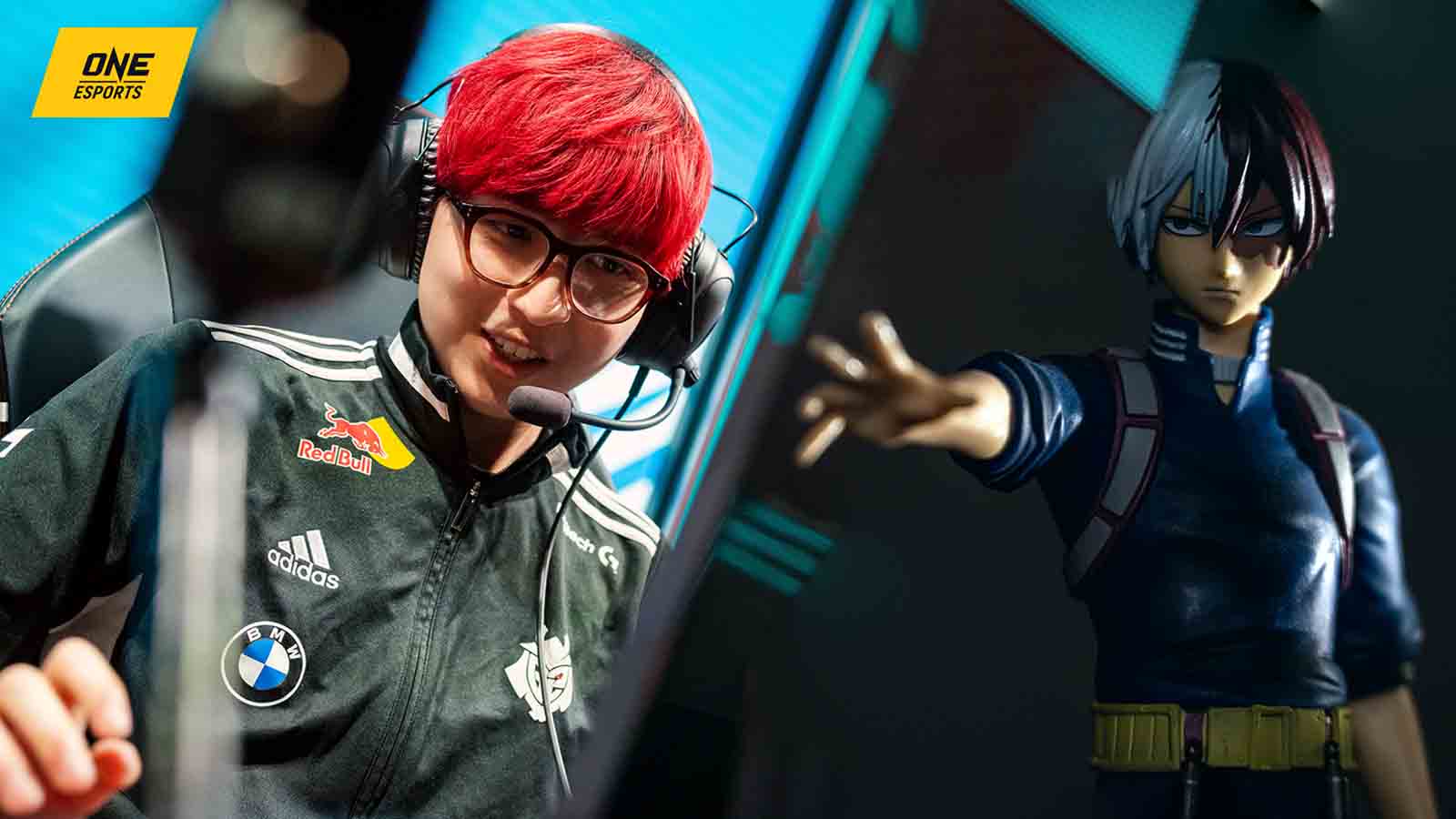 French bot laner Steven "Hans Sama" Liv lives and breathes anime.
Alongside keeping up with popular series like Blue Lock and My Hero Academia, he dedicates his free time to sketching his beloved characters. Merging his passion for League of Legends and anime, he showcases his artistic talents by creating anime-style artwork such as LoL champions Kai'Sa and Xayah.
Hans Sama's love for anime extends beyond watching and drawing. He takes his enthusiasm to new heights through cosplay and even creating his own manga.
---
---
In an exclusive interview with ONE Esports, Hans Sama discussed which anime arc he's currently in and shared his series recommendations for his fellow weeaboos.
---
Carzzy (League of Legends)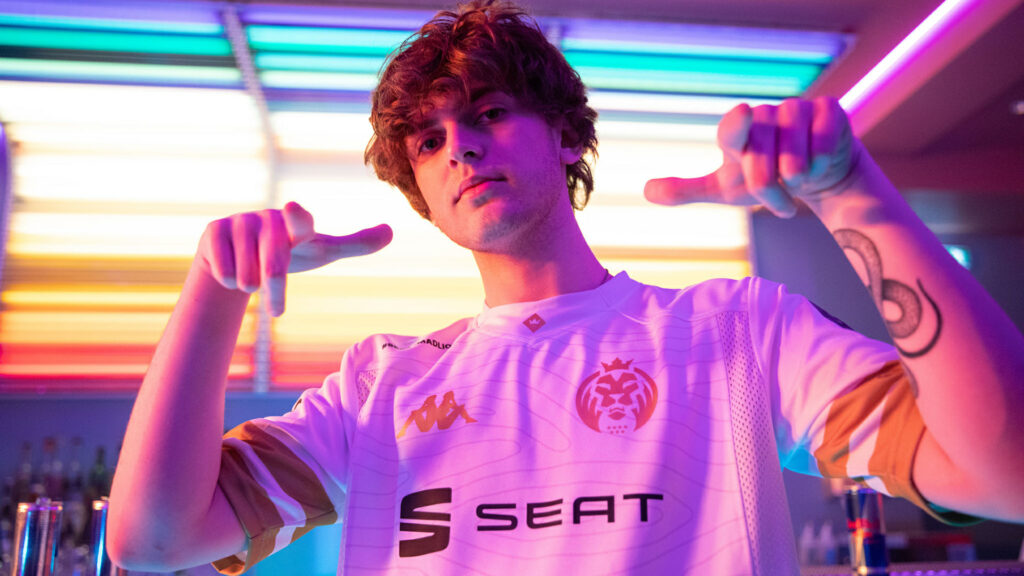 Czech bot laner Matyáš "Carzzy" Orság had initially held the belief that watching anime was a foolish endeavor, dismissing it entirely. However, his perspective took a significant turn when he had a life-altering experience after watching his first anime.
Reflecting on this transformative moment, Carzzy shared his story in an exclusive interview with ONE Esports. During his time in Spain, his friend and former teammate, Andrei "Odoamne" Pascu, who happened to be an ardent anime enthusiast, introduced him to Sword Art Online.
This introduction marked the beginning of a remarkable journey for Carzzy, and he found himself thoroughly enjoying the experience. It was at that point that he embraced his newfound passion and embraced the term "weeb."
Among his favorites, Carzzy holds Hunter x Hunter and Attack on Titan in high regard. He also immersed himself in the widely popular Chainsaw Man, where he found a connection with the main character, Denji. Carzzy appreciates Denji's lighthearted and entertaining nature, seeing similarities with himself and finding joy in the shared characteristics.
Find out where you can watch anime episodes on YouTube for free, who is Himeno in Chainsaw Man, and what we think of the Blue Lock anime.
---
Follow ONE Esports on Facebook for more anime news, guides, and highlights.
READ MORE: The 10 best shonen anime to watch with your nakamas