Updated on August 4, 3:48 p.m. (GMT+8): Further clarification from Gen.G was given, previous statement about Gwak "Bdd" Bo-seong has been corrected.
Gen.G's mid laner, Kim "Chovy" Ji-hoon, has risen to become one of the best mid laners in Korea since his debut in 2018. 
He has an impressive track record that placed him at the top of LCK in almost every season he played in and attended at least one League of Legends international event every year since 2019.
However, it wasn't until the LCK Spring 2023 that he finally claimed his first championship, leading Gen.G to victory over T1 with a score of 3-1.
Despite his extraordinary achievements, he still remembers his humble beginnings — and as a result, chooses to continually give back to the community, he tells ONE Esports in this exclusive interview.
---
---
Chovy's journey to stardom started with simple beginnings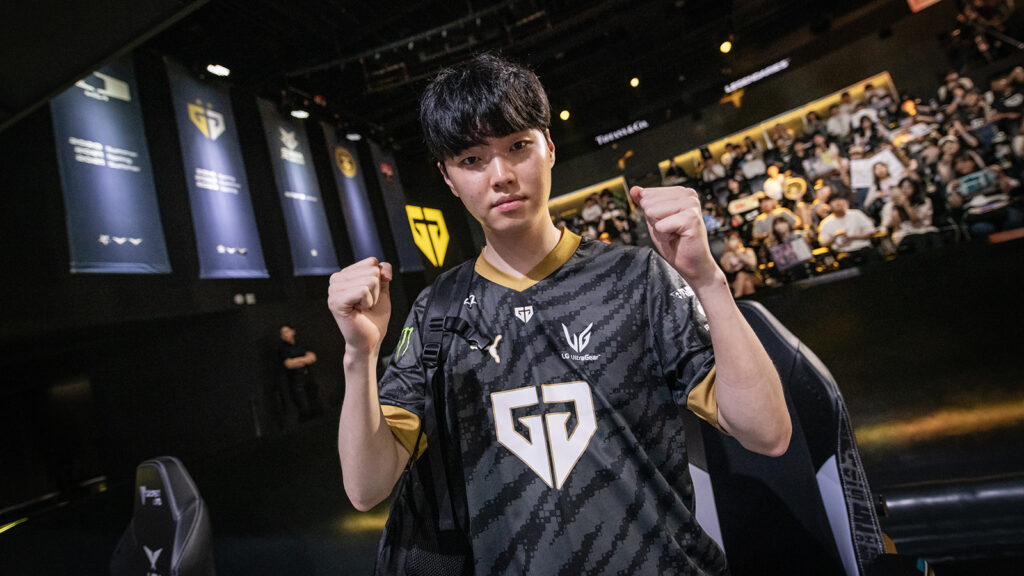 "I always liked playing video games, and one day a friend of mine came over and started playing League of Legends, and that's how I started," he fondly recalls.
His passion for gaming steadily grew, where he made an effort to hone his skills throughout middle school. As he progressed through the ranks, he gradually discovered that he had potential to become a professional player.
"I thought about the possibility when I was in my last year of middle school," said Chovy, acknowledging the pivotal moment when his dreams started to crystallize. Throughout his journey, he remained grounded and focused on developing as a player, recognizing that skill was the key to unlocking greatness.
Chovy's life took a significant turn when one of Griffin's coaches added him via the Riot Games client, offering an opportunity to trial for the team. Recognizing his immense potential, Kim "cvMax" Dae-hi welcomed him into Griffin, propelling Chovy into the professional esports world and igniting a remarkable career.
A "fortunate life" encouraged Chovy to give back to the community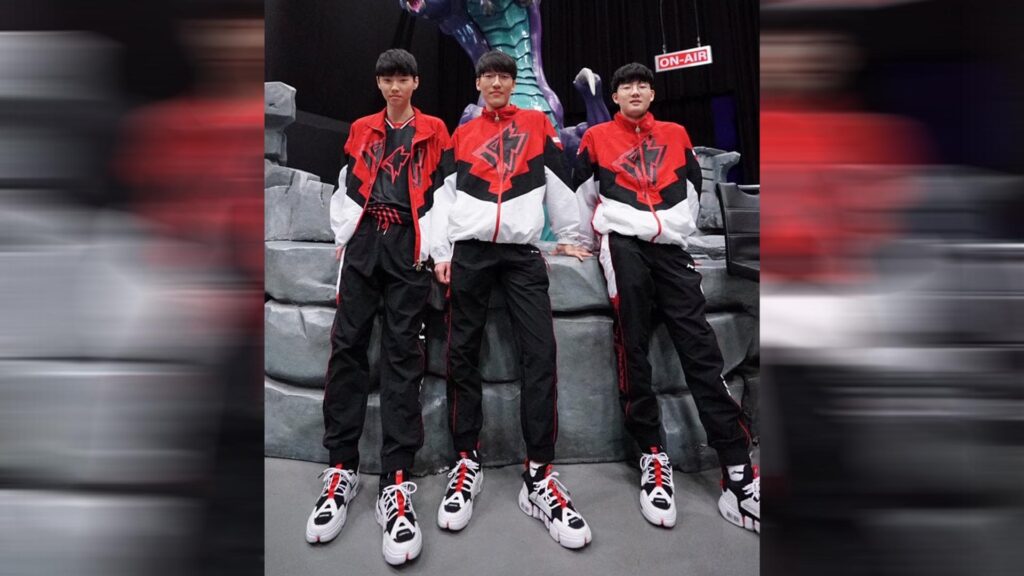 Beyond his gaming accolades, Chovy can be described as a compassionate and thoughtful individual who is committed to philanthropy.
"I am extremely lucky to be where I am right now, with a lot of good things going on in my life, and that's why I wanted to give back to the community," he said.
For him, it became a sense of responsibility to contribute positively to society rather than contributing for empathetic reasons.
Chovy also approaches philanthropy with a mature perspective. "I believed that there was no way I could understand what people with hardships were going through, nor do I have the knowledge to know what's the best way I can help, so I left that to the experts," he shared.
He has contributed approximately $150,000 USD to various charitable causes since 2020.
Chovy's donations through 2020 to 2023
| | | |
| --- | --- | --- |
| PROJECTS | DATE | SUM (USD) |
| Aiding victims of COVID | March 3, 2020 | $7,800 |
| Projects related to children & the elderly | March 3, 2021 | $7,800 |
| Projects related to people with disability & the elderly | July 6, 2021 | $19,500 |
| Scholarships for his former middle and high school (Jemulpo Middle School and Gajwa High School) | 2021 | $15,600 |
| Welfare centers in his hometown Gajwa-dong, Incheon | February 25, 2022 | $25,700 |
| To low-income families and families affected by the flood | August 15, 2022 | $27,300 |
| Save the Children | February 2023 | $27,300 |
| Families affected by the flood | July 19, 2023 | $15,600 |
| Total | | $146,600 |
Follow ONE Esports on Facebook and Twitter for more LoL news, guides, and highlights.
READ MORE: LCK Summer 2023 playoffs: Schedule, results, format, teams, where to watch