Choi "Zeus" Woo-je, the top laner for T1, has played a pivotal role in his team's success in LCK Spring 2023. He has effectively held the front line and created disruptions in the back line, consistently creating openings for his team.
Zeus, pronounced "Je-woo-s", is the reverse of his actual name Woo-je. His interest in esports grew when he and his family would spend their weekends watching esports matches on the Korean cable esports channel, OGN.
They first watched KartRider, a popular mobile similar to Mario Kart, which boasts 3.7 million daily active users, before moving on to League of Legends.
It didn't take long before he and his brother picked up the game, and it was Zeus, of course, who took it many steps further, turning it into a career.
---
---
From casual League of Legends player to Zeus' rise to the top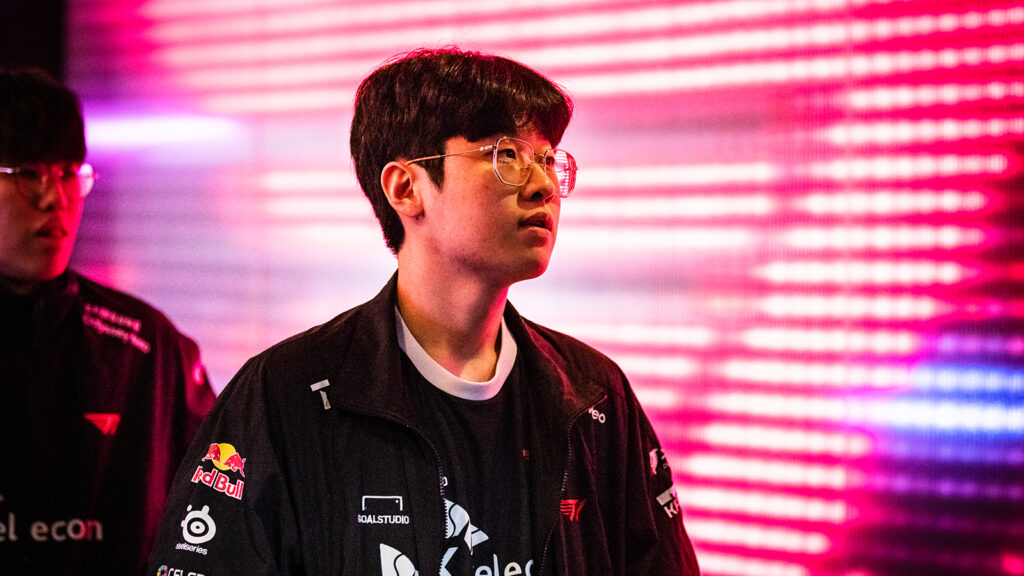 "My brother did not start playing League of Legends because he particularly enjoyed playing it, but because he wanted to understand professional matches," Zeus said. "Naturally, I just followed suit."
In 2018, his passion for LoL esports grew even more. He began following some of the top teams like SKT T1 Telecom.
"I like to usually root for the best teams, so I naturally started cheering for SKT T1 Telecom," Zeus said. He also looked up to strong players and naturally looked up to players that played the same role, such Park "Summit" Woo-tae, Kim "Khan" Dong-ha, and Jang "Nuguri" Ha-gwon, and he strived to be one of the best alongside them.
His dedication in and out of the game quickly paid off — he had reached rank number one on the Korean solo queue ladder that same year. In that moment, he realized that becoming a professional player was a real possibility.
When he heard that T1 Academy was looking for new trainees, he quickly signed up, and T1 took notice.
In 2019, he became a part of T1's academy roster. At a young age of 16, he was able to secure a promotion to T1's famous 10-man roster by the end of 2020. There, he came out on top and out lasted his rival top laner, Kim "Canna" Chang-dong, to become a staple in the five-man team that exists today.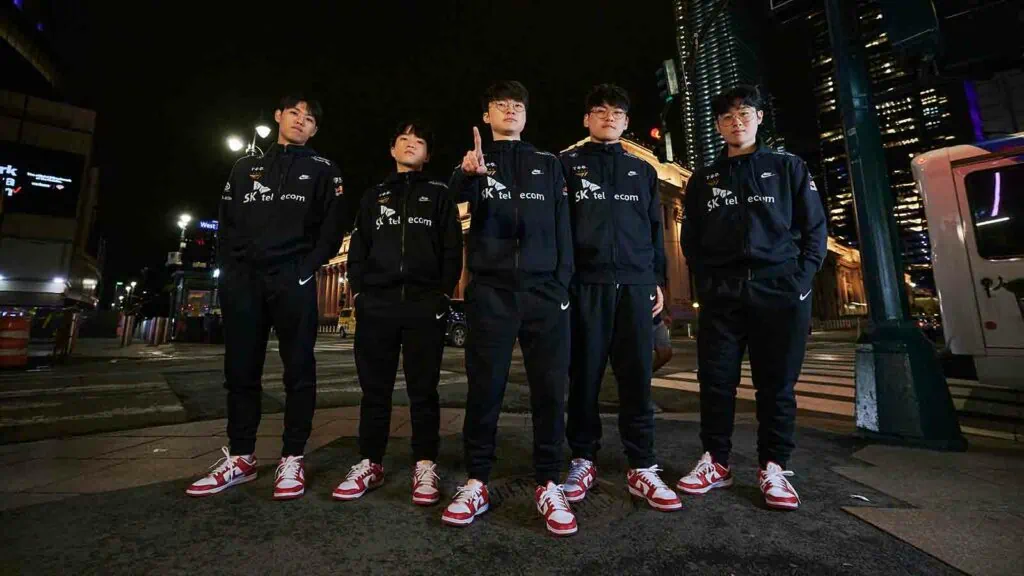 Since joining the main roster, Zeus has helped T1 achieve success in various tournaments, such as winning LCK Spring 2022. They've also represented LCK on the international stage at the 2022 Mid-Season Invitational and LoL World Championship.
Aside from his passion for League of Legends, Zeus has a keen interest in European soccer. He loves watching games that star his favorite player, Son Heung Min, of Tottenham Spurs.
He has since expanded his fandom to include other teams and players, for he often roots for the best of the best. "Initially, I started watching Korean players, but now I follow strong teams like Arsenal," Zeus shared. He occasionally stays up until 5 a.m. just to catch a glimpse of the opening ceremony of Premier League matches.
Zeus also enjoys playing Hearthstone during his time off, a popular card game developed by Activision-Blizzard, with his brother. However, because his brother is currently serving military service — all able-bodied men are required to serve in the military for a period of 22 months in Korea — they're not able to play together as often as they would like.
Follow ONE Esports on Facebook and Twitter for more LoL news, guides, and highlights.
READ MORE: 5 League of Legends terms every esports fan should know