Hydro. Geo. Pyro. Anemo.
Long ago, these four elements lived together in harmony. Then everything changed when Shikanoin Heizou attacked — wait, what?
The Tenryou Commission's skillful detective, Heizou, has a hidden trick up on his sleeve that would make Avatar fans go crazy. Not only can he cast Anemo skills, but this 4-star catalyst can also perform Pyro attacks with the right partner.
How to turn your Heizou into a firebender — with the help of Thoma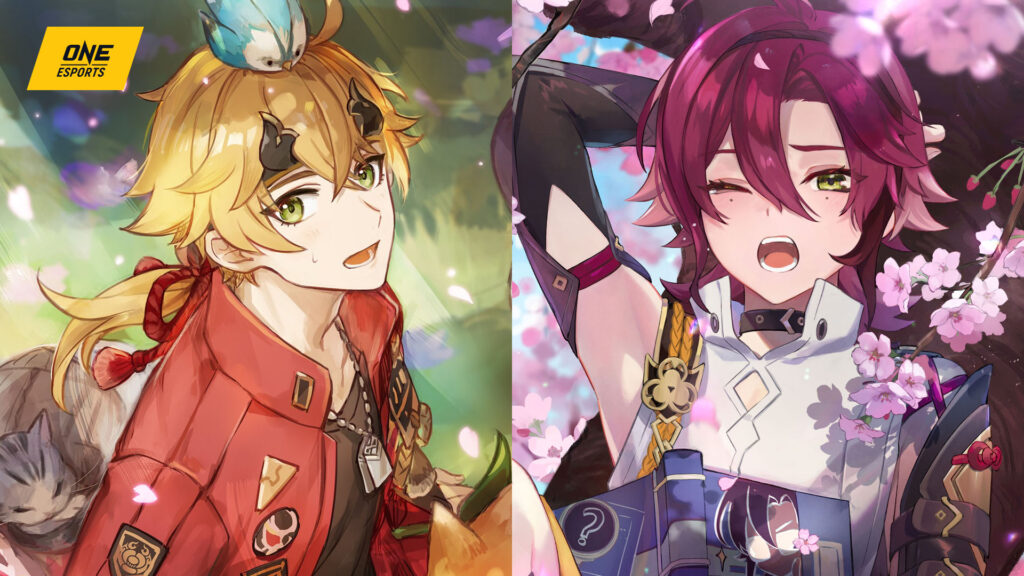 To pull this off, you have to have both 4-star Inazuma characters Thoma and Heizou in your party.
On Thoma, cast his elemental burst, Crimson Ooyoroi, to summon a Blazing Barrier that deals AoE Pyro damage with Fiery Collapse. Then, switch to Heizou and use his normal attack, Fudou Style Martial Arts.
You can play around as a firebender for a good 15 seconds, or until the effect of Thoma's Scorching Ooyoroi wears out.
This trick only works with this specific Pyro character due to Thoma's Fiery Collapse, which is a part of his ultimate ability.
---
---
---
Other Genshin Impact players turned the detective into a masterful Avatar with the help of Xingqiu and Thoma's elemental bursts and Zhongli's elemental skill. This gave the detective's normal attacks a variety of Hydro, Pyro, Geo, and Anemo effects, making him look like Teyvat's very own air nomad who is skilled with all four elements.
The 4-star character is the first melee male catalyst user in the game. He debuted in the event wishes of Kaedehara Kazuha and Klee's rerun in the early phase of version 2.8.
---
Follow ONE Esports on Facebook for more Genshin news, guides, and highlights.