Who are the best travelers in Southeast Asia? We'll find out at the official Genshin Impact SEA Carnival, an online and offline esports tournament organized by IO Esports.
Thousands of dollars, Primogems, and other prizes will be up for grabs for SEA-based Genshin players. Similar to the first official Genshin esports tournament, SEA Carnival will feature a series of challenges where players' combat skills and stamina management will be put to the ultimate test.
Here's everything you need to know about SEA Carnival, including its schedule, how to join and register, and its prize pool.
---
What is Genshin Impact SEA Carnival?
SEA Carnival is an official invitational tournament organized by IO Esports with sponsorship from Genshin Impact. Participating travelers will go through challenges that will test their knowledge and skills to win Primogems and thousands of dollars.
Only players from Southeast Asian countries can register and join the tournament.
Additionally, the tournament will feature celebrity guests to help travelers compete for the championship.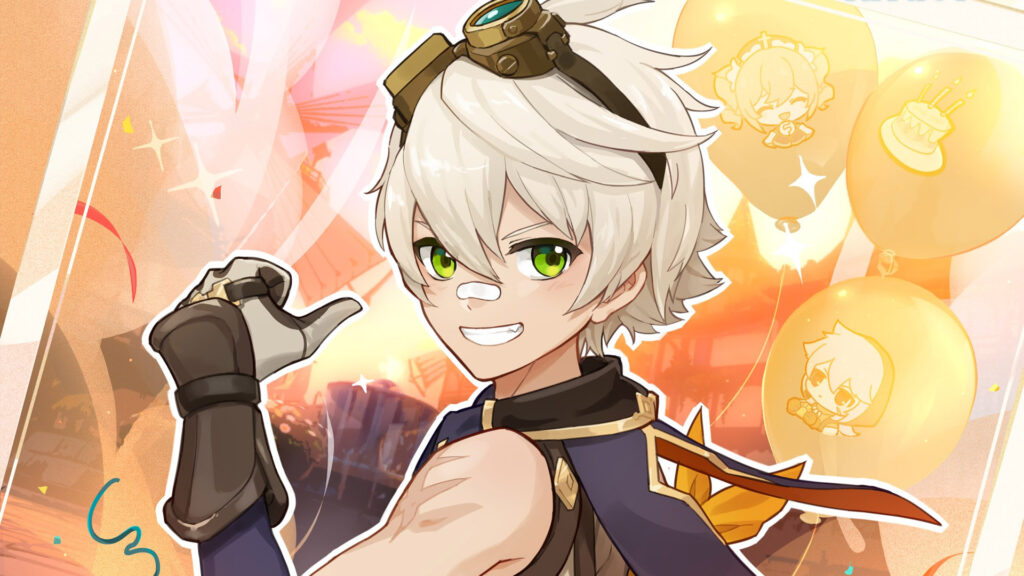 How to join Genshin Impact SEA Carnival
SEA Carnival Requirements
18 years old and above
Must be a citizen of any of the following countries: Brunei, Myanmar, Cambodia, Timor-Leste, Singapore, Indonesia, Laos, Malaysia, the Philippines, Thailand, Vietnam
Must be able to provide relevant documents to verify their identity (e.g. passport, driver's license, etc.)
Participants must form teams of three
How to register for the Genshin SEA Carnival
Fill up the Genshin Impact SEA Carnival registration form with your details.
Wait for IO Esports to contact you, as they will screen contestants according to the information they have collected. Travelers who make the cut will be notified via phone, email, or Discord.
Slots will be given accordingly based on a first-come, first-served basis for the teams that have correctly followed the registration and confirmation process.
View the full Genshin Impact SEA Carnival online qualifier ruleset here.
---
Genshin Impact SEA Carnival schedule
Registration period: November 12 to November 24
Qualifying round: November 26 and November 27
Finals: December 17 and 18
The top 8 teams from the qualifying round will win a trip to Kuala Lumpur, Malaysia, to compete in the SEA Carnival finals.
---
Genshin SEA Carnival tournament format
Teams must complete two challenges under Warrior's Expedition. Bonus points will be given based on the characters that players will use.
Domain challenge – Participants must clear assigned domains in order and as quickly as possible. The time limit for this challenge is one hour.
Sprint challenge – Without using teleport waypoints, participants must travel to designated locations and take photos of the landmark using the in-game Kamera. All team members must be visible in the photo.
Warrior's Expedition domain challenges and landmarks
NO.
DOMAIN CHALLENGE
SPRINT CHALLENGE LANDMARK
REGION
1
Midsummer Courtyard
Starsnatch Cliff
(Nighttime)
Mondstadt
2
Valley of Remembrance
Dawn Winery
Mondstadt
3
Ridge Watch
The Dragon's Core
(Wyrmrest Valley)
Dragonspine
4
Hidden Palace of Zhou Formula (unlock via torch – Geo totem puzzle)
Wuwang Hill Peak
Liyue
5
Clear Pool and Mountain Cavern
Mt. Aocang Peak
Liyue
6
Domain of Guyun
Geo Hypostasis Peak
Liyue
7
Momiji-Dyed Court
Serpent's Head
Inazuma
8
Slumbering Court
Asase Shrine
Inazuma
9
The Lost Valley
The Chasm's Maw
The Chasm
10
Under the Umbrella's Shade (unlock via Dendro
totem puzzle)
Mawtiyima Forest's
Fishing Pond
Sumeru
11
Spire of Solitary Enlightenment
Sanctuary of
Surasthana
Sumeru
---
---
Genshin SEA Carnival prize pool and prize distribution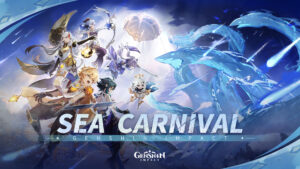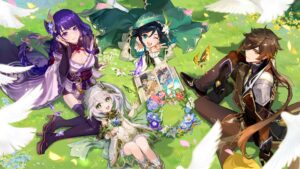 The tournament has a US$10,000 prize pool, where the winning team will get the lion's share of US$4,000 in cash.
PLACE
PRIZE
1st
US$4,000
2nd
US$2,000
3rd-4th
US$1,000
1,000x Primogems for each team member
5th-8th
US$500
500x Primogems for each team member
---
Where to watch Genshin Impact SEA Carnival
The tournament will be broadcasted live on major online platforms.
(To be updated)
---
Follow ONE Esports on Facebook for more Genshin news, guides, and highlights.
READ MORE: Is it possible to Kaeya ice bridge all the way to the Inazuma region?