The Cryo Polearm user Shenhe is now the hottest character in Genshin Impact's Version 2.4 wish banners. She is an adopted disciple of the adeptus Cloud Retainer and the aunt of Chongyun, another Cryo character in the game.
With her rise in popularity comes several fan arts, memes, and of course, cosplays. Chinese cosplayer kisaragiAsh jumps on the Shenhe bandwagon in her latest photoshoot.
This Shenhe cosplay looks like it was shot in real-life Dragonspine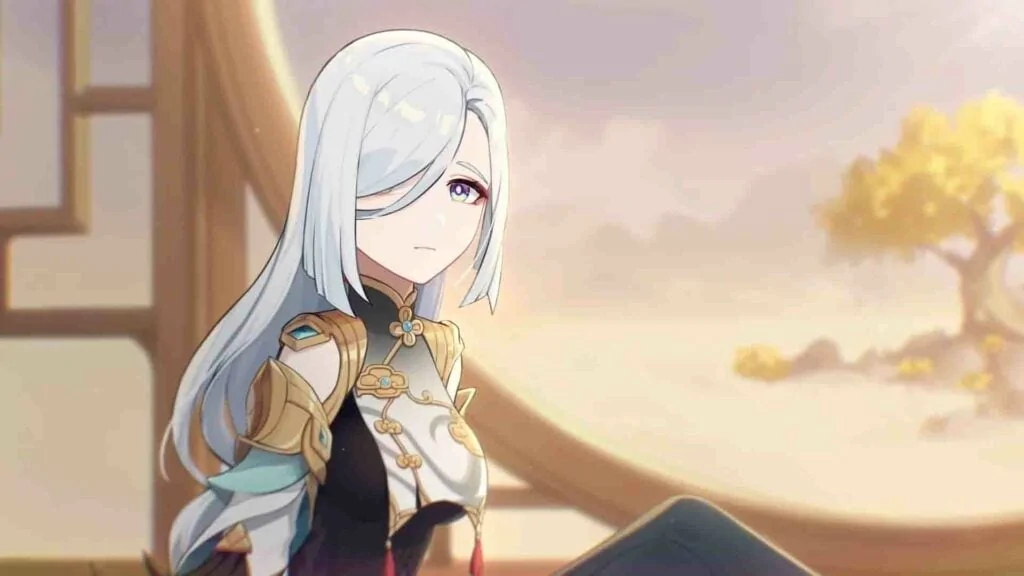 KisaragiAsh's Shenhe cosplay stunned–or froze–Genshin fans, especially with the intricate details in her costume.
She nailed Shenhe's tight-fitting bodysuit, showing off the character's sexy figure with the costume's signature side holes.
To complete her Shenhe cosplay, she also brought along her lifelike five-star polearm weapon Calamity Queller.
---
---
What's more impressive is kisaragiAsh's dedication to shoot in the middle of the snowy mountains while wearing a pair of five-inch heels and the skimpy Shenhe costume.
We wonder if she finished several bowls of Goulash prior to her visit to this Dragonspine-like location.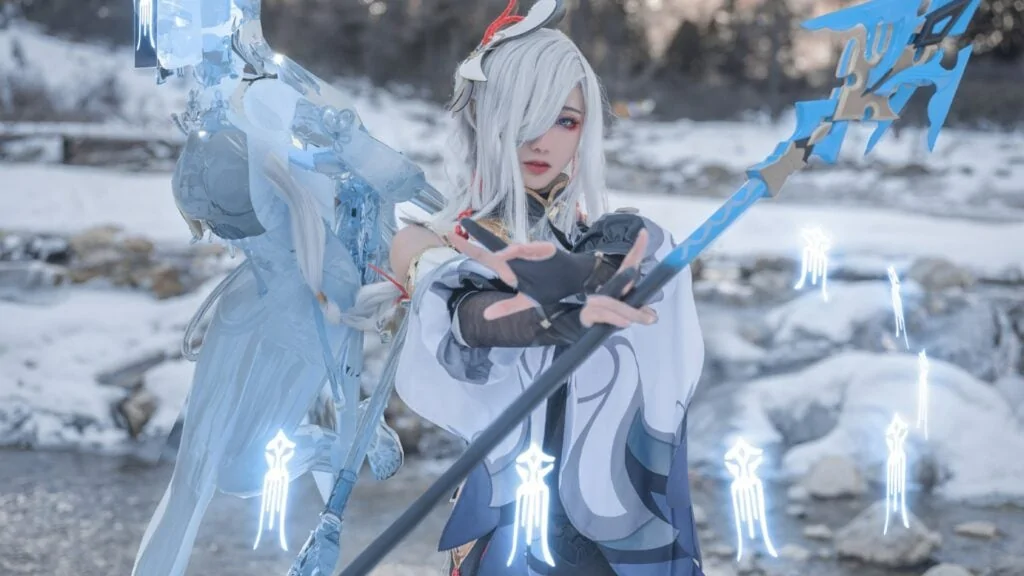 Though her extremities turned purple due to the cold, the Chinese cosplayer said the snowy mountains were a perfect backdrop for her Shenhe cosplay photoshoot, according to her Weibo post.
Here are more photos of kisaragiAsh's incredible (and freezing) Shenhe cosplay:
Aside from Shenhe, kisaragiAsh has also cosplayed as other Genshin Impact characters such as the Raiden Shogun and Jean in her Sea Breeze Dandelion outfit.
Check out more of kisaragiAsh's cosplays on her Weibo.
READ MORE: The 5 best Event Wish characters in Genshin Impact