Game developers HoYoverse enters the world of esports with a brand new competitive event, the University Invitational UK, its first ever Genshin Impact esports tournament. They will be teaming up with UK-based esports media group Ginx TV to host the tournament.
While there have been numerous community tournaments in China and other regions, the University Invitational UK will be the first official Genshin Impact event that pits teams against each other in in-game contests.
What is the Genshin Impact University Invitational UK?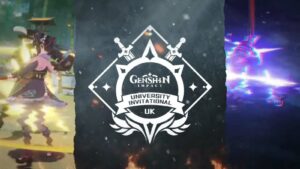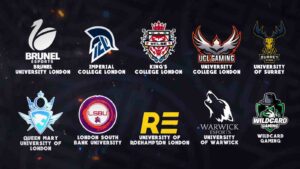 The University Invitational UK is a competitive Genshin Impact event that features divisions by nine universities in the UK. The tenth division will be a free-for-all Social Team division that will welcome UK student teams that are not from the nine universities.
Divisions
University College London
Imperial College London
University of Warwick
King's College London
Brunel University London
London South Bank University
University of Roehampton London
Queen Mary University of London
University of Surrey
Social Team
Tournament format
The teams representing the nine university divisions will be determined by a voting stage and a qualifying round. After the first voting stage, the four teams with the most votes will advance to the qualifying round of their respective division, where they'll compete to decide the university's representative at the final.
Unlike the nine university divisions, the team with the most votes in the Social Team division will go straight to the final, which will take place in London on May 28.
The tournament will also hold one more voting stage to determine the winner of the Popularity award.
Prize pool
POSITION
INVITATIONAL PRIZE
Champion team
£5,000 (US$6,100)
2,000 primogems for each member
1st runner-up team
£3,000 (US$3,600)
1,000 primogems for each member
2nd runner-up team
£2,000 (US$2,400)
500 primogems for each members
4th-10th placed teams
500 primogems and official keychains for each member
Popularity award
1,000 (US$1,200)
600 primogems for each member
---
---
How to register for the Genshin Impact esports tournament
If you'd like to participate in the University Invitational UK, you can register your squad on the official event website.
Your team must consist of three members who are at least 18 years of age and currently studying in the UK or have already graduated. Teams are allowed one alumni player with the other two members being current students of their representative institution.
Genshin Impact fans can also participate by voting for their favorite teams on the website during the two stages.
Stage 1: May 9-16, each vote is worth one point, and you can vote for any team
Stage 2: May 20-28, each vote is worth three points, and you can only vote for the 10 finalists
Did you know that an unofficial Genshin esports scene exists, even prior to this tournament? Held in China, players go through picks and bans similar to the drafting system used in MOBA esports titles, and compete in timed events in Spiral Abyss. Read more about Genshin Impact esports here.
---
Follow ONE Esports on Facebook and Twitter for Genshin news, guides, and stories.
READ MORE: Genshin Impact esports exists and here's everything you need to know about it