Genshin Impact's electrifying Inazuma region has a lot in store for new and old fans alike.
With more mountains to climb and coasts to conquer, you're tasked to collect electroculus for the new region's statues of the Seven.
Here are all the electroculus locations in Genshin Impact, along with a few map and gameplay tips.
Tips for collecting electroculus in Genshin Impact
Use custom pins on the map
Collecting these energy sources is a simple task, but the statues of the Seven require a total of 95 electroculus, so misplacing one will be a headache.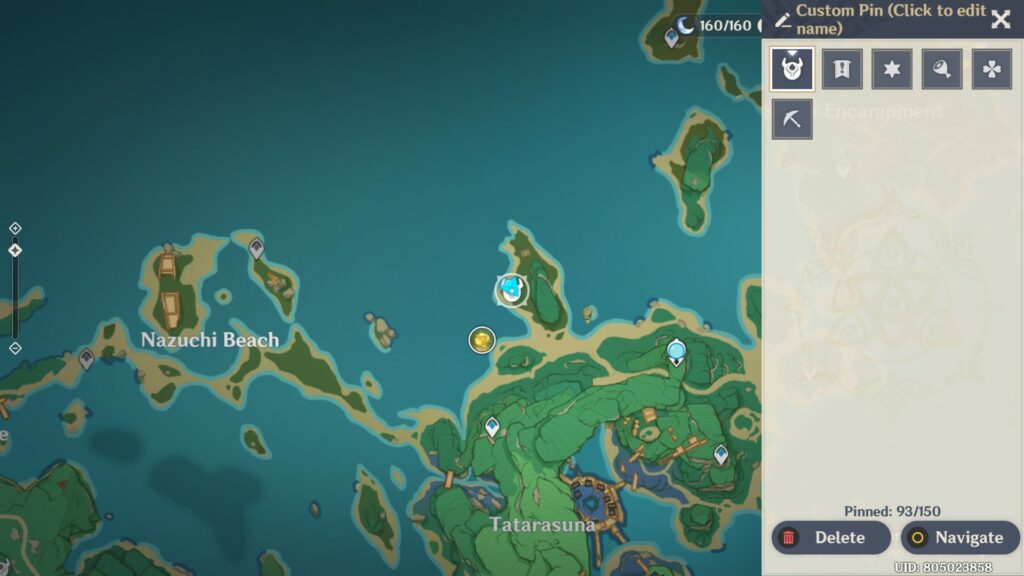 As such, you should mark your collected electroculus with a custom pin on the map. This way, you can double-check your remaining locations with the official interactive map as a guide.
Activate your teleport waypoints for faster gameplay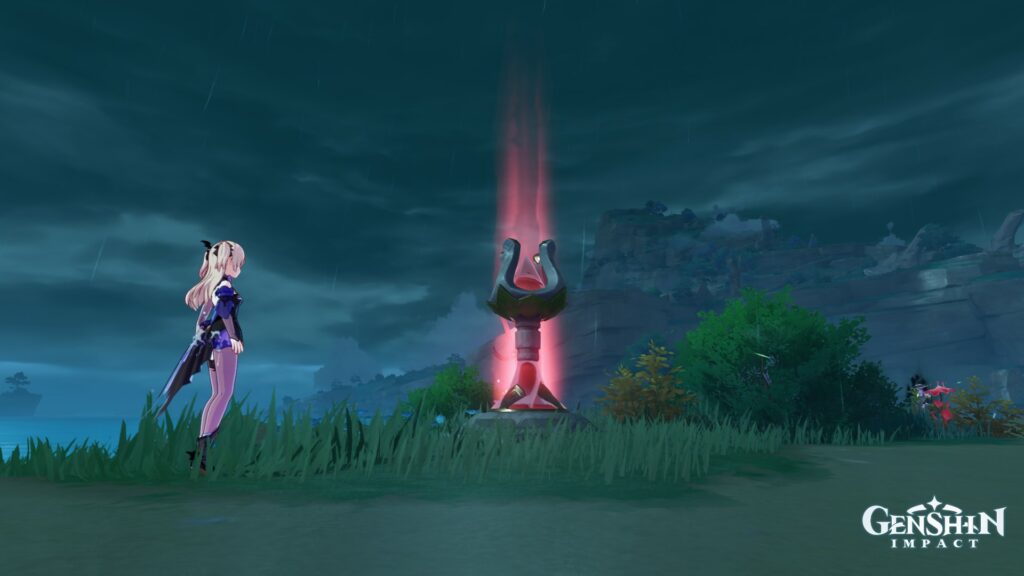 For additional map tips, it's a good habit to activate every waypoint that you encounter. Waypoints will help you bounce back and forth from electroculus locations in Inazuma.
Even if you're scouting a nearby electroculus on the mini-map, it could be hidden underground or locked behind certain missions, so make sure to unlock a nearby waypoint for use at a later time.
As you get through the bulk of Inazuma's gameplay, you can use waypoints to guide you back to that one sneaky electroculus.
Keep an eye out for electrograna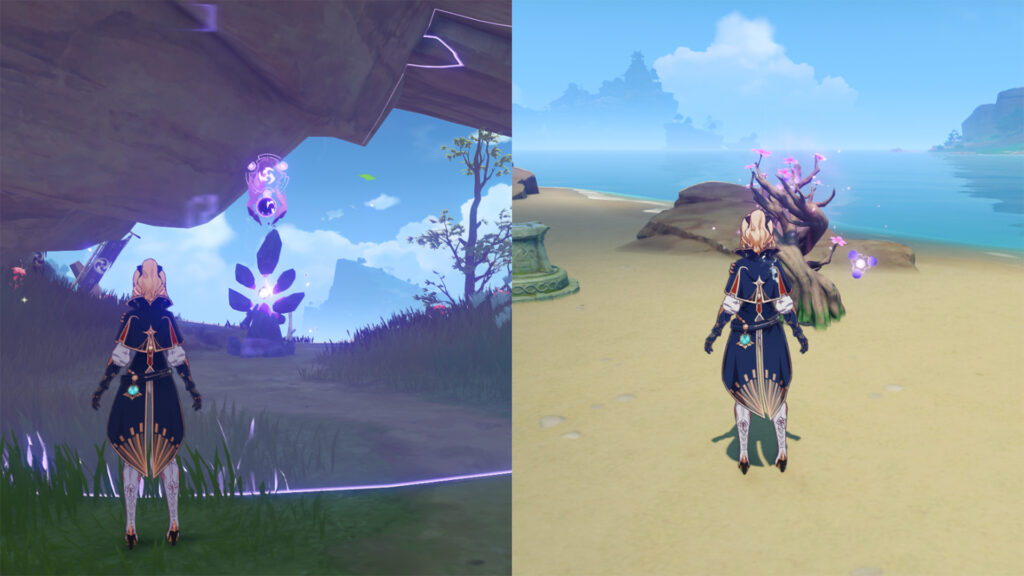 In terms of gameplay tips, you'll regularly come across Thunder barriers that can be bypassed with an electrograna plant.
Once you activate the electrograna plant, you can guide the electrograna and momentarily disable the Thunder barrier upon contact.
Remember that the electrograna only lasts for a few seconds, so sprint as much as possible to reach the desired Thunder barrier.
Acquire the Memento Lens for the kitsune statues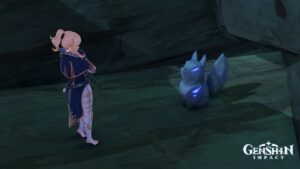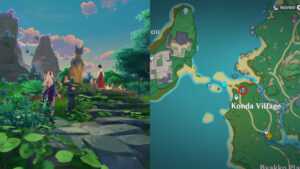 The Inazuma region is populated by mysterious glowing kitsune statues. These kitsune statues can be activated using the Memento Lens, and hold valuable items like an electroculus.
To get the Memento Lens, make your way to Konda Village right outside of Ritou, where a woman with a quest marker is standing in front of a large kitsune statue. Her quest line, which features Konda Village gameplay, will reward you with the Memento Lens.
The Memento Lens is an equipable item that works a lot like the Kamera, where players aim it at kitsune statues to activate it.
Guide to electroculus locations in the Inazuma region
The Inazuma region is divided into the three islands of Narukami Island, Kannazuka, and Yashiori Island.
After your first stop at Ritou, the story will guide you to Narukami Island, which is the best place to start your electroculus adventure. Narukami Island has the most electroculus available, so you can easily level your statues up there.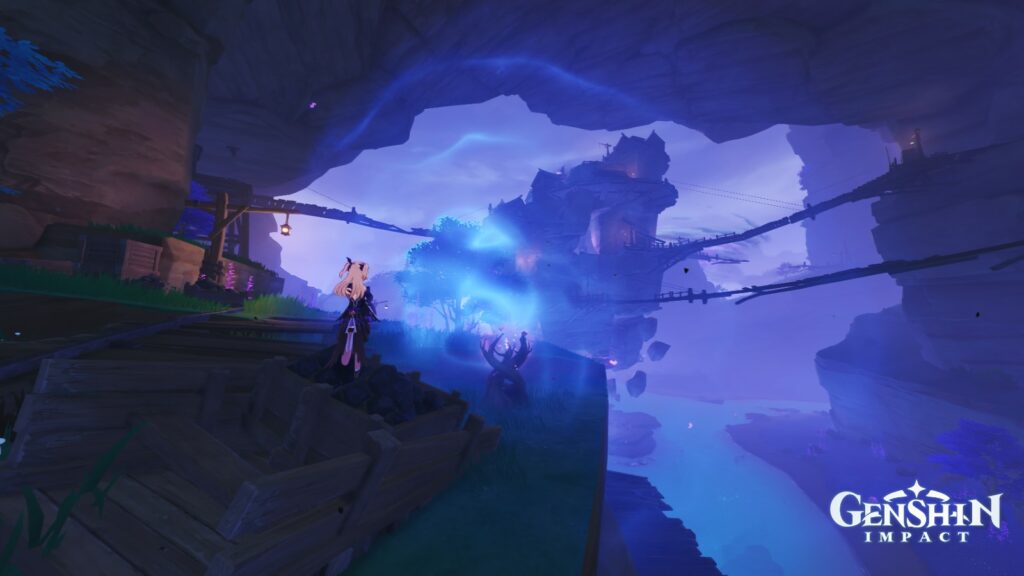 We suggest holding off on the middle island of Kannazuka because the location is protected by an electro barrier that inflicts a deadly Balethunder effect.
If you'd like to break the Kannazuka barrier, head northeast towards the Kijou Encampment and accept the world quest of "Tatara Tales".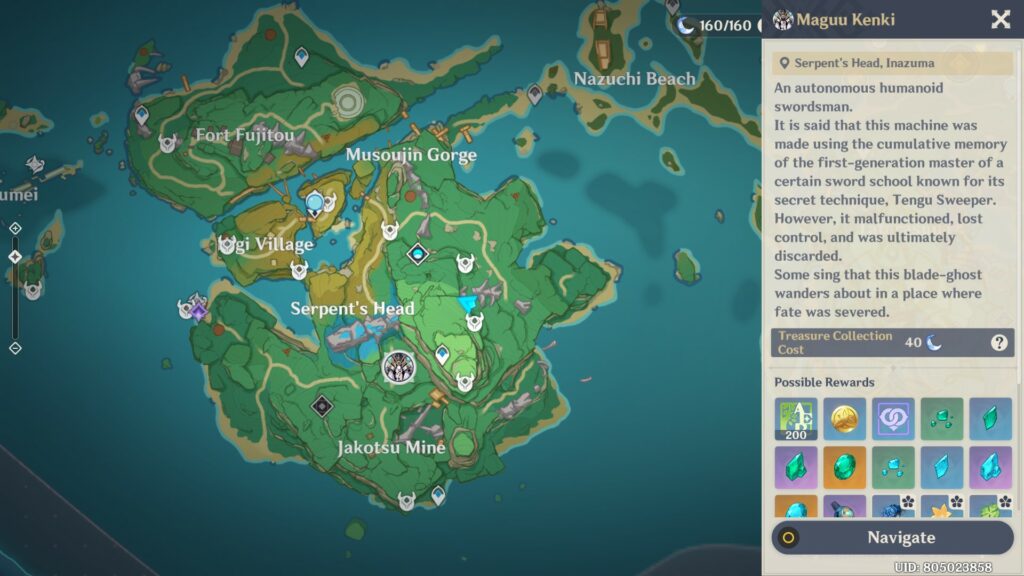 Yashiori Island is the second best territory to find more electroculus locations.
Aside from easy-to-spot electroculus on Yashiori Island, you can discover the new home of boss Maguu Kenki and the Momiji-Dyed Court domain.
---
---
Narukami Island electroculus locations
40 electroculus in Narukami Island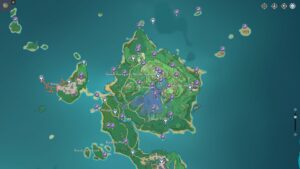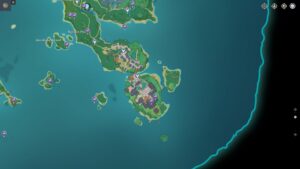 Kannazuka electroculus locations
33 electroculus in Kannazuka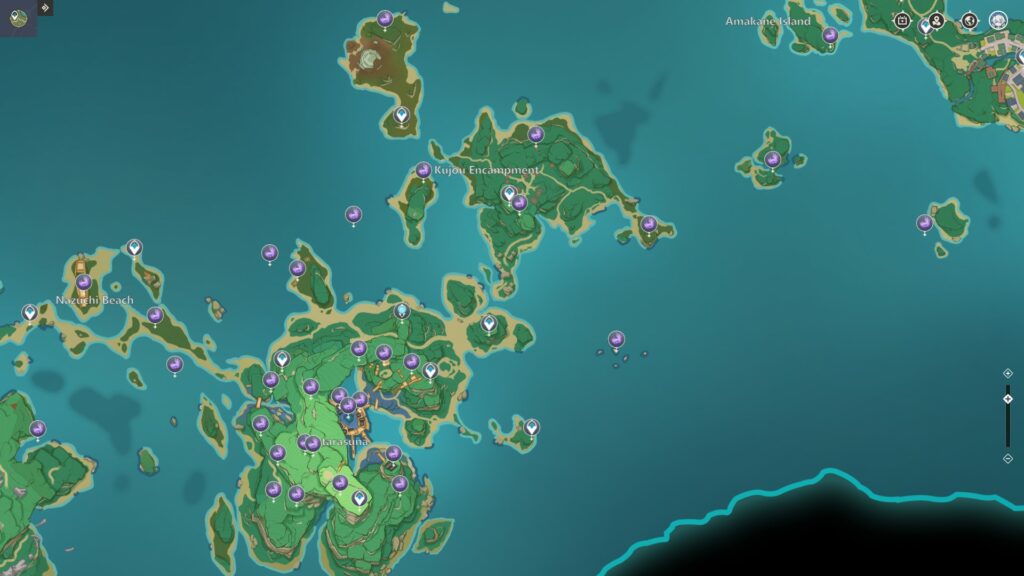 Yashiori Island electroculus locations
22 electroculus in Yashiori Island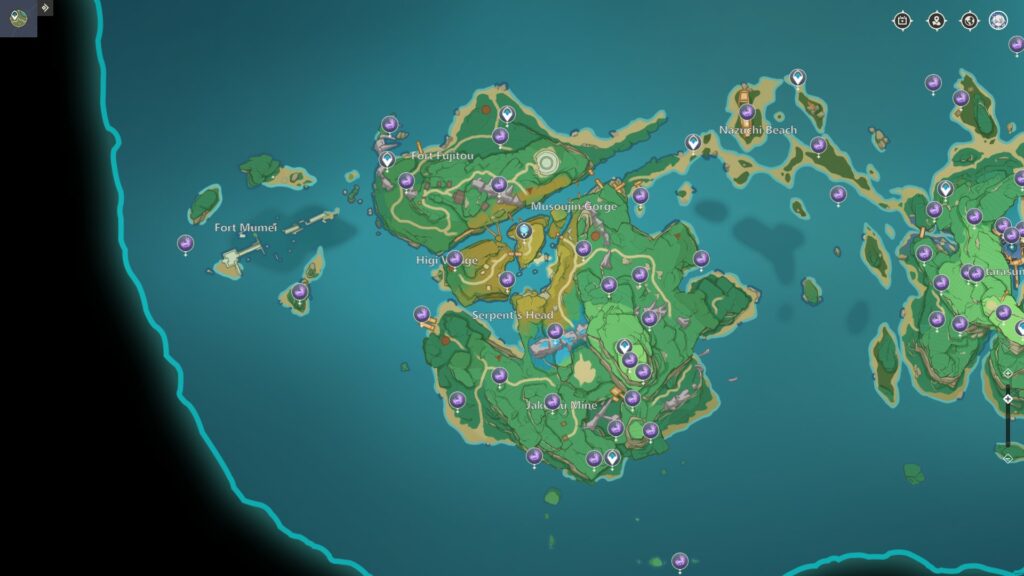 For a closer look, you can check out the official Genshin Impact Interactive Map.
READ MORE: We were blown away by these Honkai Impact 3 x Genshin Impact content creators