The Dota 2 offseason has officially begun for teams that are no longer in the running at The International 2022 in Singapore.
T1 have parted ways with the team's head coach Park "March" Tae-won. Meanwhile, Filipino captain Carlo "Kuku" Palad and Indonesia support player Kenny "Xepher" Deo have also declared they're looking for new opportunities for the next DPC season.
"My mutual contract with T1 has ended, although, I'm still open to discussing my contract renewal with the organization," Kuku shared on Facebook. "I want to explore other opportunities."
"LFT next season," Xepher tweeted. "Willing to relocate."
---
---
T1 begins its Dota 2 roster shuffle after failing to qualify for TI11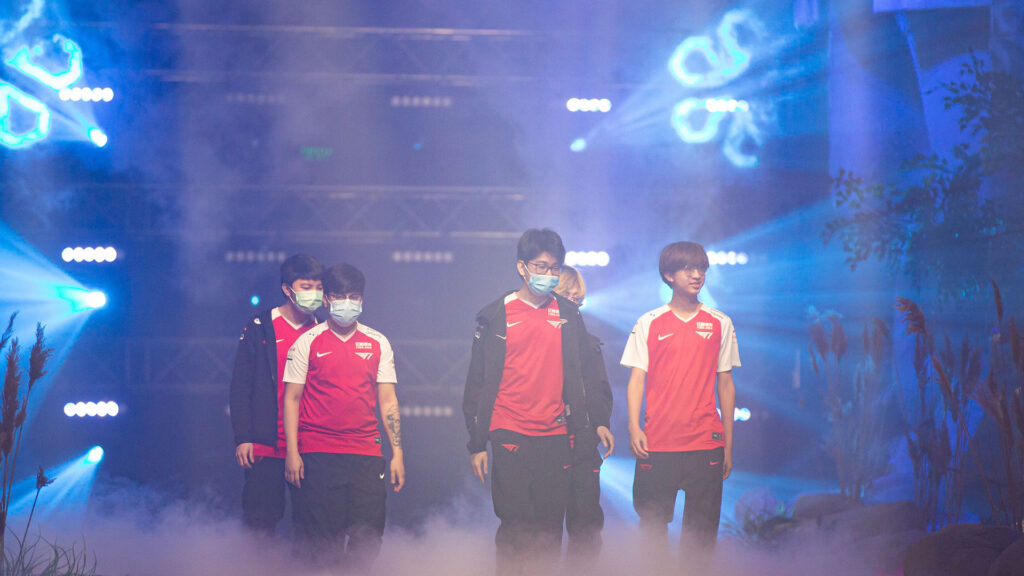 March was first brought into the organization following his success with TNC Predator. The South Korean player-turned-coach was in charge of the organization's roster rebuild after The International 2019. He enlisted many SEA talents, including Kuku and Xepher at the start of the 2021 season.
With the Filipino captain at the helm, the team had a successful DPC 2021 season. The team finished third at the WePlay Animajor and won the ESL One Summer 2021 shortly after.
But the team's performance declined in the following year. The boys in red managed to qualify for ESL One Stockholm Major, but the team had a mediocre LAN tournament run. After losing in the upper bracket quarterfinals to Gamin Gladiators 2-0, March and his team suffered a 2-1 loss to Fnatic in the lower bracket.
The team's struggles continued after they failed to qualify for the PGL Arlington Major. The Southeast Asian squad didn't secure enough DPC points and had to go through the dreaded TI11 Regional Qualifier.
To improve their chances, the organization signed OG's TI8 and TI9 winning carry Anathan "ana" Pham and midlaner Topias "Topson" Taavitsainen. Unfortunately, the team fell short of qualifying for The International 2022 twice.
T1 finished third in the TI11 SEA regional qualifier which got them a spot in the Last Chance qualifier in Singapore. Unfortunately, the team still fell short of qualifying for TI11 after their 2-1 loss to Vici Gaming in the lower bracket semifinals.
A few weeks later, the organization decided to make their roster changes with ana, Topson, and Matthew "Whitemon" Filemon as the team's remaining members.
T1 Dota 2 roster
Anathan "ana" Pham
Topias "Topson" Taavitsainen
Matthew "Whitemon" Filemon
READ MORE: 1HP was the difference between top 4 and going home for Team Liquid at TI11