Samuel "Boxi" Svahn had some mixed emotions after Team Liquid took a convincing 2-0 victory over OG in the lower bracket of the TI11 Playoffs.
The 24-year-old shared in his post-game interview with Kaci "Kaci" Aitchison that he was glad his team won their elimination match. However, he also felt "bad" for OG and his former teammate, Tommy "Taiga" Le.
---
---
Team Liquid Boxi on defeating and eliminating OG at TI11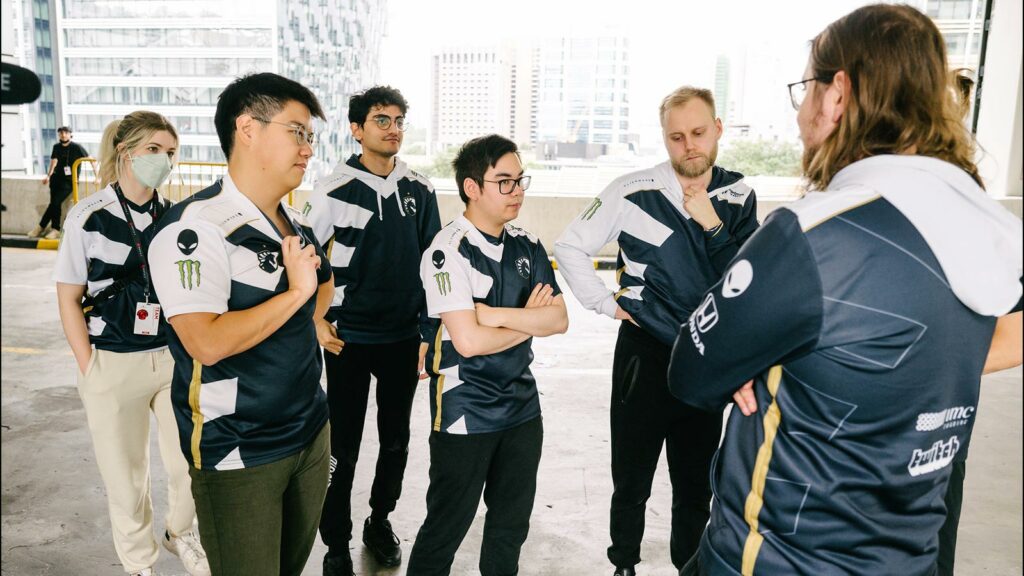 The TI11 Last Chance qualifier runner-up squad simply outplayed OG in both of the games they played. They used their superior drafts to get themselves ahead, while OG looked lost throughout the series.
Michael "miCKe" Vu's midlane Lina and Ludwig "zai" Wåhlberg's offlaner Pangolier dominated their lanes in game one. And it was all downhill for OG once Lasse "MATUMBAMAN" Urpalainen's carry Drow Ranger joined the team fights.
---
---
Game two was a complete stomp for Liquid as OG's unexpected offlane Huskar pick completely fell flat. Liquid took the lead early, and they never looked back.
---
---
MATUMBAMAN's Bloodseeker constantly hunted down his opponents throughout the game, and OG was forced to throw in the towel 33 minutes into the second game.
A few moments later, Boxi shared that he felt ambivalent after they eliminated one of the tournament favorites from TI11.
"I'm happy, but they didn't get to play their best," Boxi said. "I think the pressure kind of got to them. I feel like the OG we played a month ago felt a lot stronger than this."
On August 25, OG handily defeated Team Liquid 2-0 in the group stage of ESL One Malaysia 2022 – a tournament that Taiga and his squad won.
"I know what it feels like," said Boxi. "To lose without playing up to close to your full potential, and that feels really bad. So I feel bad for Tommy, but I feel super happy we won."
"You never know what to expect," he continued. "Of course, we respect them a lot. It seemed easier than I thought it would be."
---
---
Team Liquid will continue their TI11 run when they face Thunder Awaken in the lower bracket quarterfinals of the playoffs. The winner guarantees themselves a top 4 finish at TI11.
READ MORE: Faith_bian wants PSG.LGD to play confidently in his final games at TI11