One creep, and one HP — Team Liquid and Thunder Awaken's lower bracket quarterfinal match at TI11 was one of the most epic series in the history of The International.
It had everything a diehard Dota 2 fan could ask for, including an impossible mega creep comeback win, an incredible bounce-back game, and an all-time clutch save that everyone will be talking about for years to come.
At the end of it all, Team Liquid walked away as the victors, defeating Thunder Awaken 2-1 in what was the best match of The International 2022, thus far.
---
---
Team Liquid and Thunder Awaken's epic clash in the TI11 Playoffs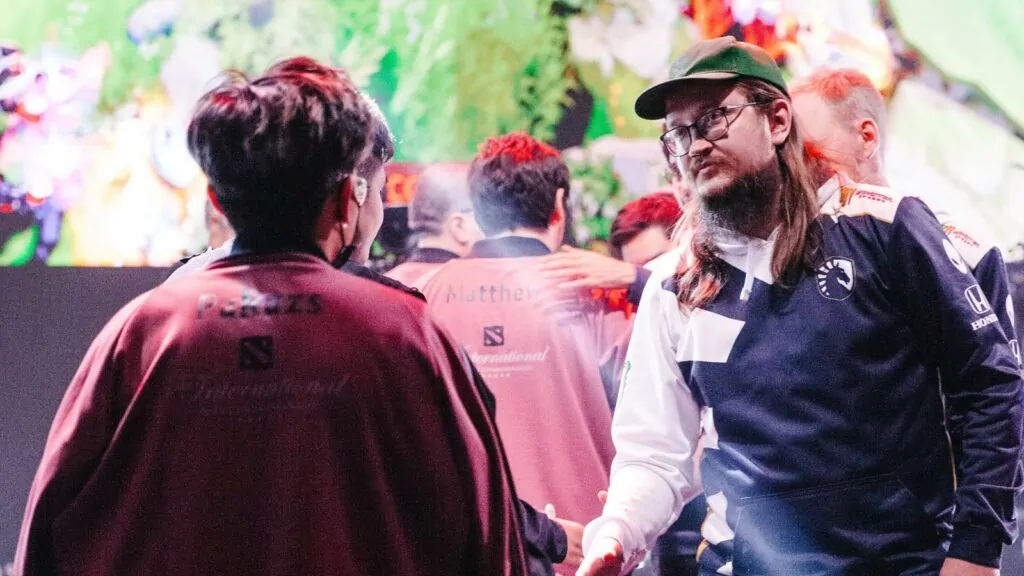 TA pull off the mega creep comeback against Liquid in game one
Thunder Awaken dominated the laning phase in game one, winning all three lanes.
With their early game lead, Herrera "Darkmago" Gonzalo's midlane Mars, Rafael "Sacred" Yonatan's offlane Enigma, and Farith "Matthew" Huamancaja's support Rubick were able to rush their Blink Daggers.
This greatly increased TA's power to initiate fights against Liquid. With Darkmago and Matthew jumping in first, Sacred waited for the perfect time to blink in and land his fight-ending Black Hole ultimates.
---
---
TA continued to play aggressively and attempted to put Liquid away early. However, this only gave Liquid a way back into the game. The Western European squad punished TA for taking fights around their Dire Outpost.
---
---
Both teams would continue to trade crucial team fights until Sacred's Enigma caught another huge Black Hole outside the Roshan pit. With Liquid's base undefended, TA decided to go for the Dire throne.
Unfortunately for the South American squad, they outstayed their welcome. Samuel "Boxi" Svahn's support Tiny was able to buy his teammates enough time to respawn and Liquid pushed TA out of their Dire base.
---
---
After falling behind 13,000 gold, Thunder Awaken invaded the Dire jungle. Unfortunately for the South American squad, they took the fight next to the Dire team-controlled Outpost again. This let Liquid use all their buybacks and rejoin the fight immediately.
---
---
After winning the previous clash, Liquid secured Rosh and all the rewards he had to offer. And instead of waiting for the two-minute timers of their buybacks, Liquid decided to take a fight in the bottom lane which led to their demise.
Sacred's Enigma and Darkmago's Mars caught Boxi and Lasse "MATUMBAMAN" Urpalainen in both of their ultimates that allowed Crhistian "Pakazs" Casanova's Bloodseeker to dish out heavy damage. The chaotic teamfight splintered Liquid's heroes and TA picked their opponents off one by one.
---
---
After taking a huge win outside the Radiant base, TA charged down the midlane and went straight for the Dire Ancient. In a last-ditch effort, Boxi tried to kill the Radiant creep wave running into their base. This would have kept their backdoor protection up. But a single creep managed to survive which allowed TA to take down the Dire Ancient.
Despite losing to a mega creep comeback, Liquid bounced back in game two. MATUMBAMAN's Ursa and Michael "miCKe" Vu's Puck destroyed Thunder Awaken and set the stage for a decider.
---
---
An epic final game that was decided by 1 HP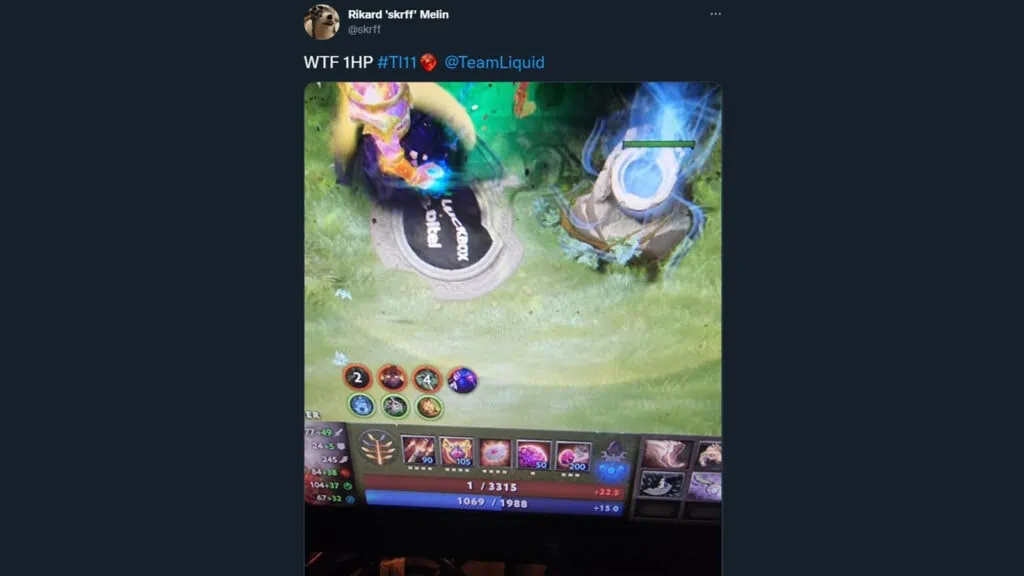 Both teams gave each other their comfort heros with Thunder Awaken selecting Enigma, Marci, and Pudge. Meanwhile, Liquid went with Lifestealer, Pangolier, and Leshrac. But the Western European team decided to swap Leshrac to the offlane, while Pangolier took the midlane.
The move would eventually pay off with Ludwig "zai" Wåhlberg dominating his lane and securing an early lead. With a heavily farmed disco pony, zai became Liquid's primary damage dealer. He even dropped 8,400 damage in a single team fight.
---
---
Despite falling behind yet again, TA managed to string together crucial kills around the map to keep the game close. The South American squad eventually took the lead after claiming Roshan and winning a pivotal team fight in the top lane. Sacred's Enigma struck again, pulling off a huge Black Hole that caught Liquid's cores.
---
---
TA eventually took control of the map and claimed the Aegis for Pakazs' Pudge. With Liquid on their last legs, the South American squad went for a series-ending push. This time, however, Sacred's Enigma ultimate was denied after his hero was bashed by miCKe's Pangolier.
Darkmago's Ember Spirit dealt heavy damage to Liquid that earned him a Rampage. But with the fight taking place right next to Liquid's fountain, the Western European squad was able to maximize their buybacks. This ultimately led to TA losing all of their heroes.
---
---
After successfully defending their base, Liquid quickly looked to finish the game and went for the Radiant's tier four towers. In the madness of it all, Sacred caught miCKe with another clutch Enigma Black Hole.
In the 11th hour, MATUMBAMAN came in and used Lifestealer's Infest that saved his midlaner.
TI11 observer Rikard 'skrff' Melin even shared that miCKe's Pangolier only had 1 HP left before he was saved at the very last second.
---
---
With miCKe surviving, Liquid's Pangolier was able to run away using Swashbuckle and Rolling Thunder. After losing the fight, Thunder Awaken had nothing left to give and Liquid went on to win a legendary game.
READ MORE: Team Aster secures top 4 at TI11 after taking down tournament favorites