Renowned for its mouthwatering flavors and diverse range of dishes, the Philippines has gained a reputation as a food lover's paradise. From the savory and tangy adobo, to the delightful sourness of sinigang, many have fallen in love with the food that the Pearl of the Orient Seas has to offer.
It's not just the locals who have fallen under the spell of Filipino food. Even prominent figures like OfflineTV (OTV) members Michael Reeves and Lily "LilyPichu" Ki, former member Imane "Pokimane" Anys, and their friends Angela "AriaSaki" Don and Jaime "iGumdrop" Tan couldn't resist expressing their adoration for Filipino cuisine during CONQuest Festival 2023, a renowned gaming and pop culture convention that took place on June 2-4 in Manila, Philippines.
---
---
OfflineTV members share their love for Filipino food at CONQuest Festival 2023
During the highly anticipated Offline Feud main stage segment on the event's final day on June 4, a curious fan posed an intriguing question to the five internet personalities. Eager to discover their culinary aspirations, the query revolved around the Filipino delicacies they yearned to master.
"Bibingka," Michael said without any hesitation. "My mom makes them really good."
Imagining its texture akin to mochi, Michael likely referred to the delectable bibingkang malagkit. This chewy rice cake snack entices with its combination of sticky rice, coconut milk, and brown sugar.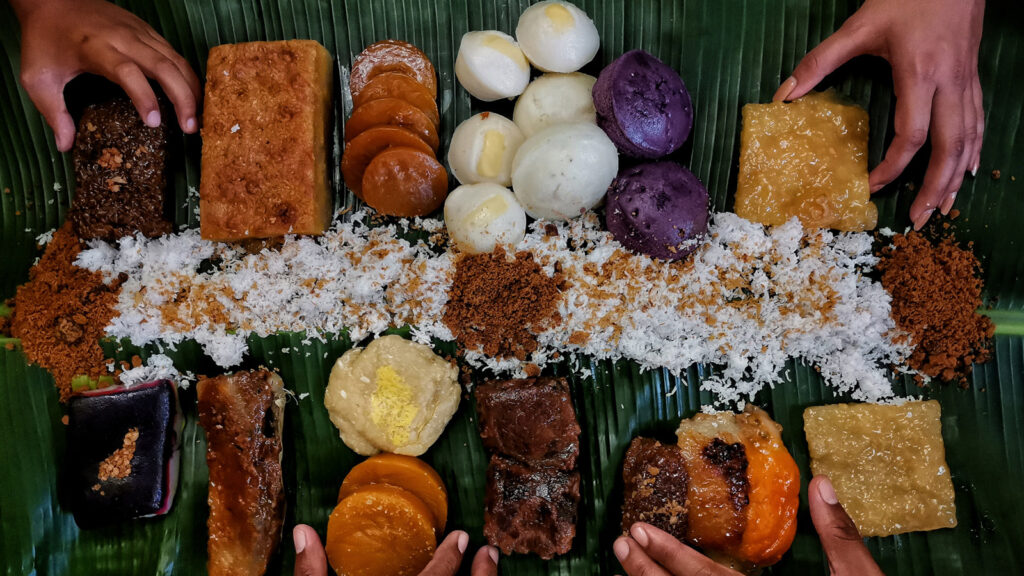 Michael's knowledge of Filipino cuisine is hardly surprising, considering his Filipino lineage. Prior to his guest appearance at the event, this robot inventor embarked on a quest for authentic Filipino food, traveling from the convention center in Pasay to the outskirts of the metro, specifically Marikina, to satiate his appetite.
LilyPichu and Pokimane both expressed their eagerness to delve into the art of cooking adobo, relishing the opportunity to experiment with pork and chicken variations. Adobo, a beloved Filipino dish, showcases the harmonious melding of meat, seafood, or vegetables, braised and marinated to perfection in a blend of garlic, soy sauce, and vinegar.
Maybe their fellow streamers Tyson "TenZ" Ngo and Kyedae Shymko will teach them how to cook the Filipino dish.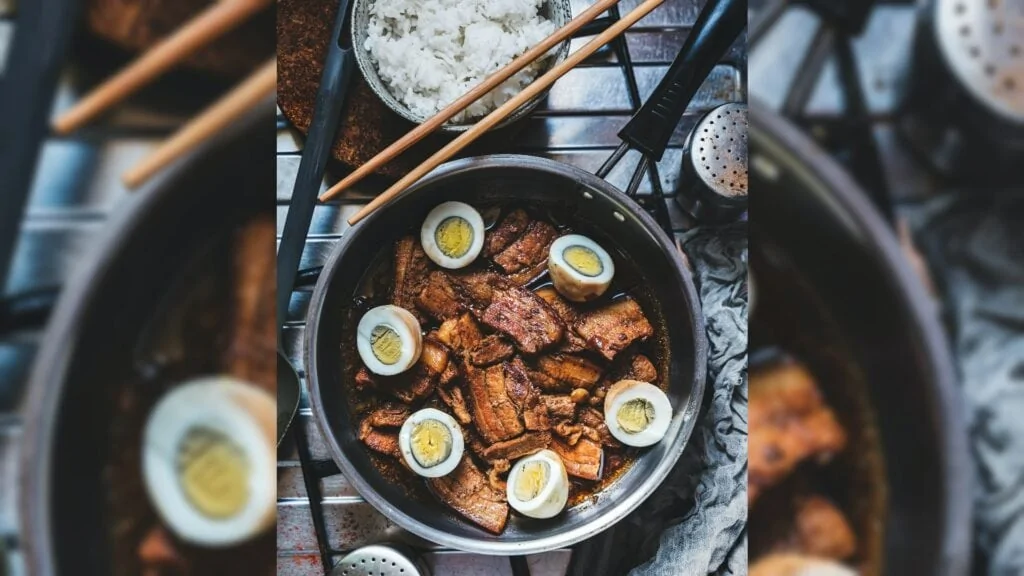 Among other things, the two share a great love for Jollibee. LilyPichu has developed an addiction to Jollibee's sweet-style spaghetti since her attendance at CONQuest Festival 2022. Pokimane, on the other hand, displayed her generosity during the event by treating attendees to free Jollibee meals from the fast-food chain.
American streamer and fashionista, iGumdrop, harbors a longing to savor two distinct dishes: kare-kare, savory stew characterized by its thick peanut-based sauce, and taho, a delectable snack comprising silken tofu, syrup, and sago pearls
AriaSaki, the culinary aficionado of the group, aspires to unravel the secrets of preparing kwek-kwek, a beloved street food that features quail eggs enveloped in a vibrant orange batter, then deep-fried to golden perfection.
Prior to CONQuest, the Canadian streamer had already developed a profound fondness for local street food, having previously tried Filipino-style pork barbecue skewers.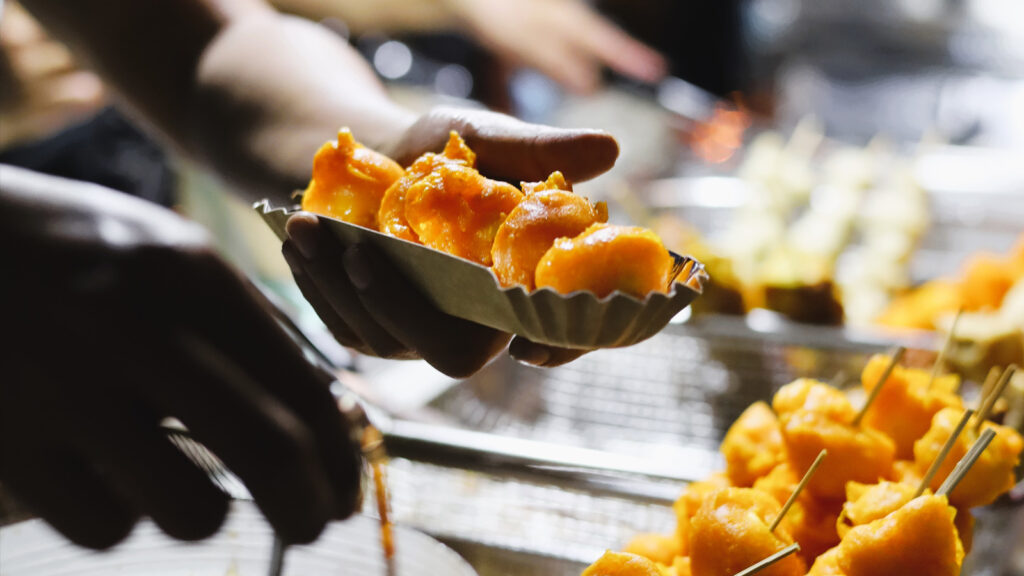 ---
Discuss stories like these with us — join the ONE Esports Discord community.
READ MORE: The 5 best LilyPichu cosplays of all time