OfflineTV's beloved resident artist Lily "LilyPichu" Ki is a popular Twitch streamer, musician, and even dazzles fans with cosplay.
The multitalented OTV personality occasionally dresses up as our favorite anime and video game characters. But it's been a while since her last cosplay, which is why fans were surprised when Lily posted a photo of her in a Yun Jin cosplay out of nowhere.
We're in love with Genshin Impact voice actor LilyPichu's adorable Yun Jin cosplay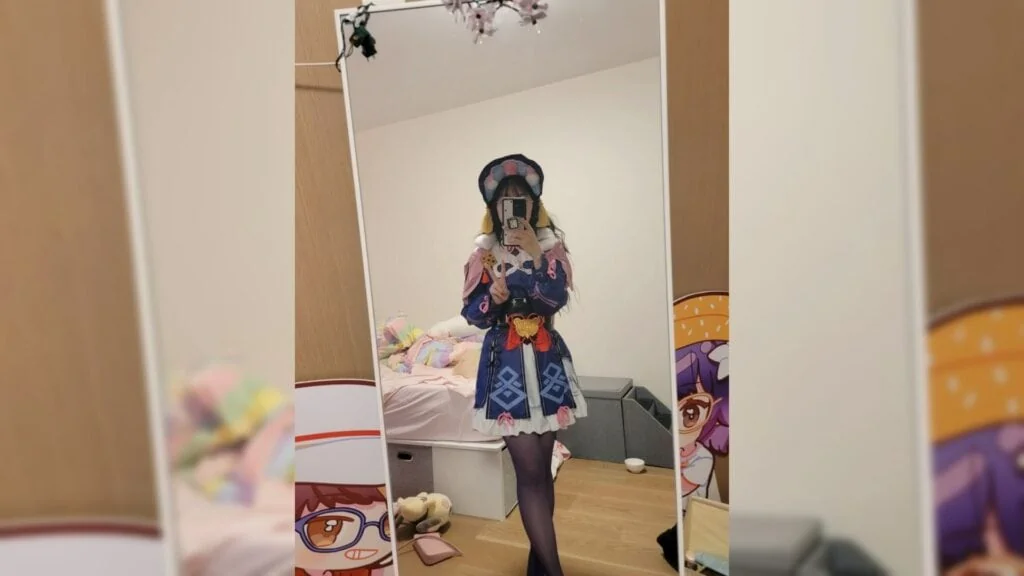 Lily is finally back in the cosplay scene, featuring Yun Jin from Genshin Impact. The cosplay shows the Geo character's dark purple dress paired with her pink cape and colorful headwear. The only thing missing from her cosplay is Yun Jin's Deathmatch polearm weapon, and flags from the Genshin Impact character's Flying Cloud Flag Formation elemental burst.
Lily intentionally covered her face while taking the cosplay photo, which might suggest that she's still working on the character's make-up and that this is a cosplay trial for now.
---
---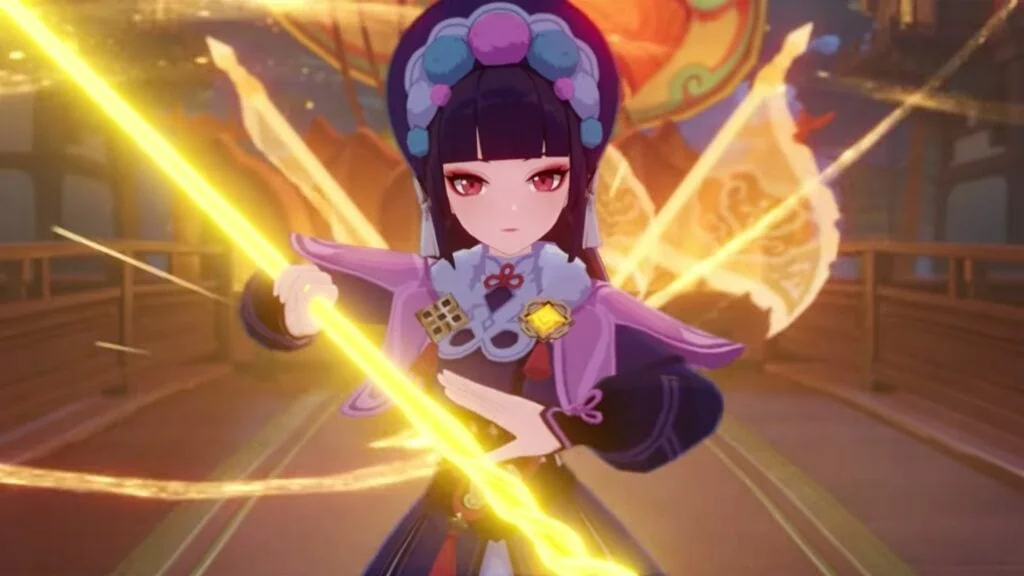 Lily is the Genshin Impact voice actor behind Sayu, Inazuma's sleepyhead ninja and a 4-star Anemo character with an appearance that resembles Bake-Danukis in the game. She auditioned for the part through her company, Atlas, and landed the role with her iconic high-pitched female voice.
LilyPichu voice acting
Aside from Genshin Impact, Lily has also appeared as a voice actor for other games and series.
As the English voice actor for Sayu, fans are hoping Lily would soon add the tiny Anemo ninja to her cosplay bucket list.
The full cosplay photo can be viewed on LilyPichu's alt Twitter account, @LilyPi2.
READ MORE: How to farm Yun Jin materials Genshin Impact guide: Best locations and routes