Lily "LilyPichu" Ki is a streamer, content creator, musician, and voice actor, widely recognized for her naturally high-pitched voice.
Some of her prominent roles include the Onion Cookie in Cookie Run: Kingdom, Yoshi in the English dub of Don't Toy with Me, Miss Nagatoro, and Sayu in Genshin Impact. She had auditioned for the role of the shuumatsuban ninja and was awarded the part.
On rare occasions, LilyPichu cosplays her favorite anime and video game characters (and sometimes even as her friends). She recently fulfilled the request of many Genshin players after posting a photo of herself wearing Sayu's costume.
Let's take a look at the five best cosplays of LilyPichu throughout the years, including her popular Pokimane cosplay.
---
All the best LilyPichu cosplays from Sayu to Pokimane
5. Yun Jin (Genshin Impact)
4. Rem (Re:Zero − Starting Life in Another World)
3. Azura (Fire Emblem Fates)
2. Sayu (Genshin Impact)
1. Pokimane
---
5. Yun Jin (Genshin Impact)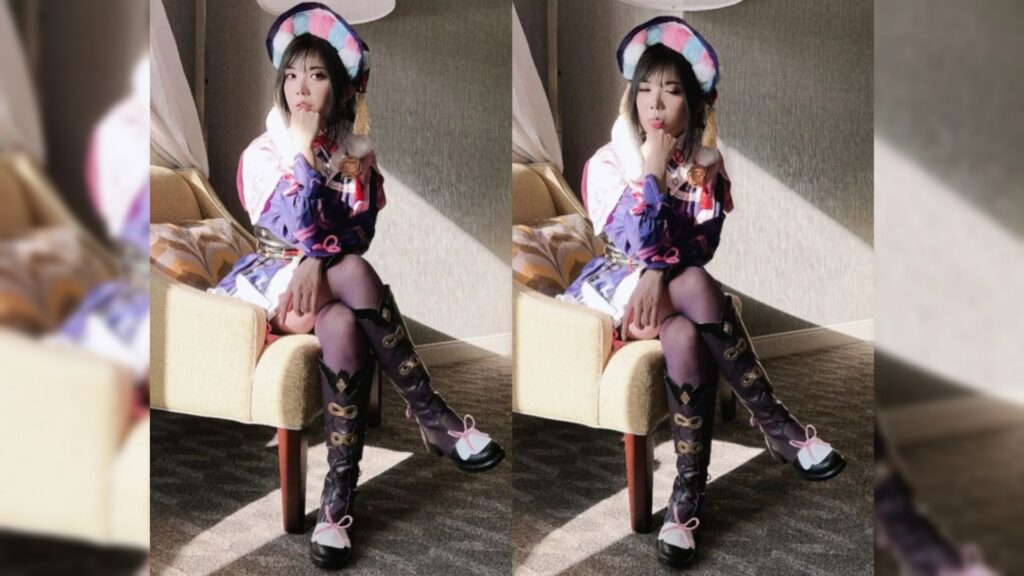 As an official English voice actor for Genshin Impact, it's only natural that LilyPichu cosplayed a character from the HoYoverse game. Contrary to fans' expectations, Lily's first Genshin cosplay was the 4-star Liyue opera performer, Yun Jin.
The cosplay showed the Geo character's dark purple dress paired with her pink cape and colorful headwear. The only thing missing from her cosplay is Yun Jin's Deathmatch polearm weapon and flags from her Flying Cloud Flag Formation elemental burst.
She debuted this cosplay during Nishi Fest 2022 with some help from her friend, AriaSaki.
---
4. Rem (Re:Zero − Starting Life in Another World)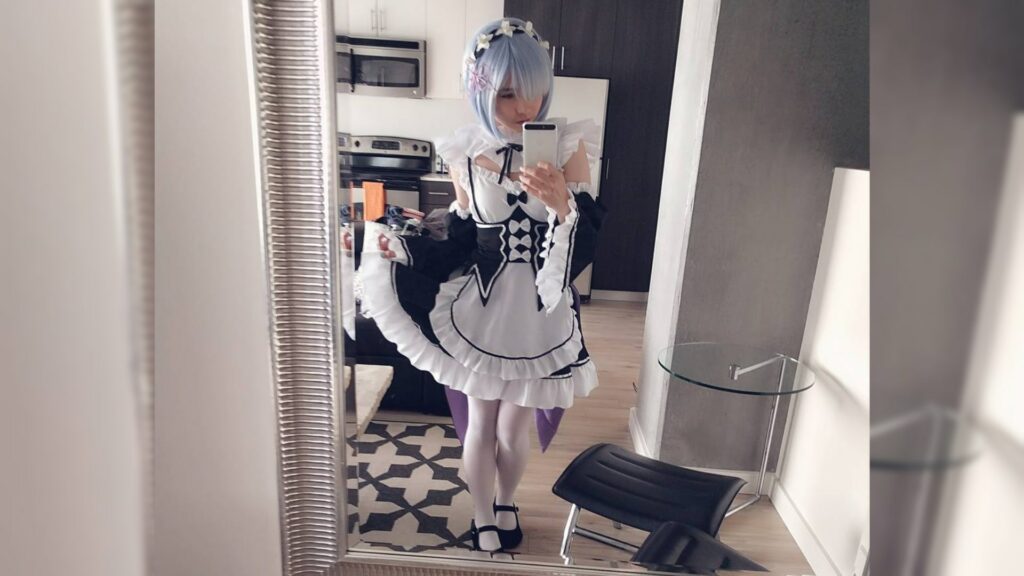 It takes a real-life waifu to cosplay an anime waifu, and LilyPichu couldn't be more perfect as Rem, the best girl from Re:Zero. Her cosplay featured the isekai character's default black and white maid costume, complete with the character's floral headband.
---
---
Lily's Rem cosplay appeared in an instrumental cover of the anime's first opening, "Redo," in collaboration with her ex-boyfriend and former OfflineTV member Albert Chang.
---
3. Azura (Fire Emblem Fates)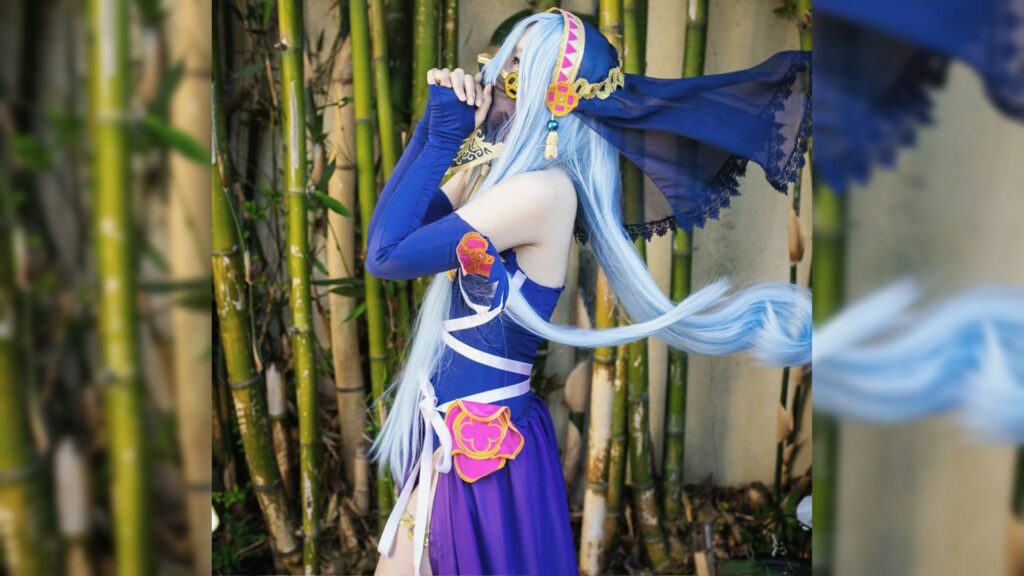 Lily is a huge fan of Nintendo's tactical role-playing game Fire Emblem, so much so that she cosplayed the Fates series' main playable character, Azura.
With the help of her fellow cosplayer, Stella Chuu, Lily cosplayed Azura's disguise from the popular dance cutscene in the Conquest version. This is her most intricate cosplay to date, with tons of details featured from the princess' special costume.
With her hands together while looking up at the sky, Lily captured Azura's gracefulness and elegance.
---
---
2. Sayu (Genshin Impact)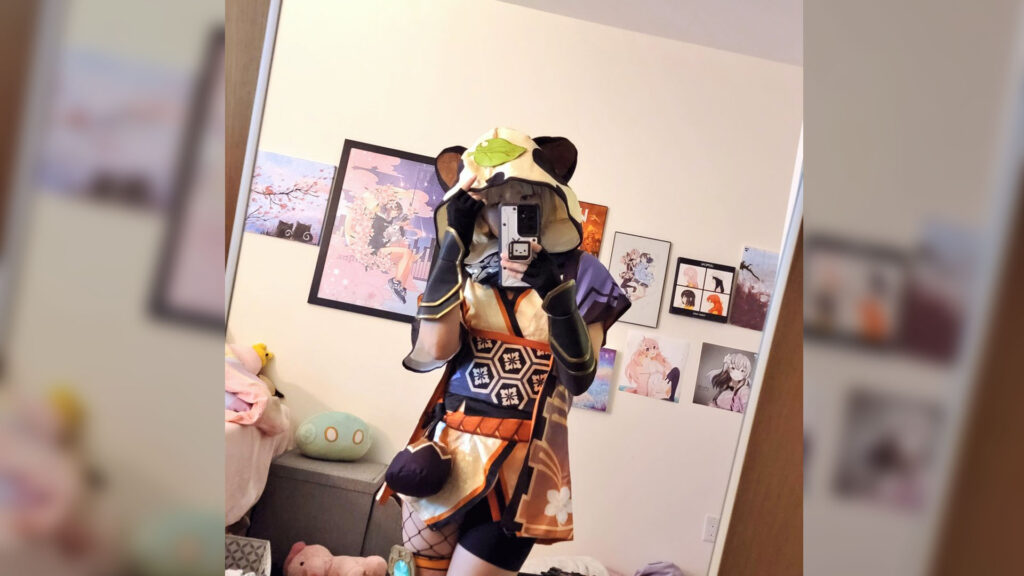 Lily teased fans with her ultimate Genshin Impact cosplay, showing off Sayu's default ninja costume. She wore a platinum blonde, short, hime-cut wig, with a large, tanuki-inspired hoodie.
A small Anemo slime plushie can be spotted at the back, matching Sayu's element.
Additionally, she also owns a stuffed toy of Sayu's Mujina camouflage disguise, which appears during the character's idle animation.
"Kinda embarrassing, not gonna lie," Lily admitted in the cosplay photo's caption.
---
1. Pokimane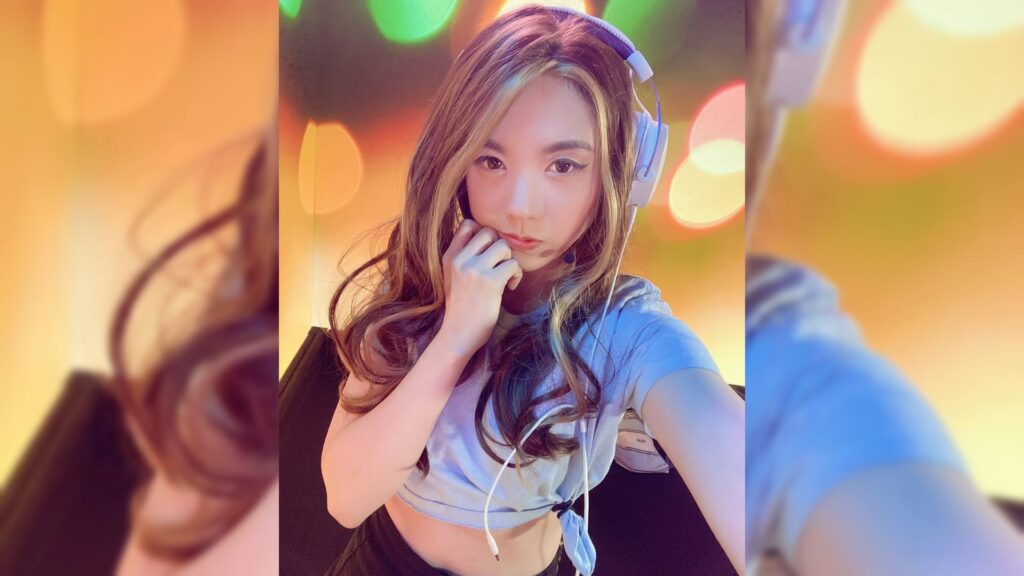 Who's your favorite streamer, Lily or Poki? Why not both?
LilyPichu had fans do a double-take with her unbelievable cosplay of her dear friend and fellow OfflineTV member, Imane "Pokimane" Anys. She pulled off Poki's casual streaming getup, which consists of a crop top, a pair of yoga pants, and a headset.
She made her eyes bigger with winged eyeliner, and wore a medium-length curly wig with blonde highlights, LilyPichu magically transformed into the Twitch darling in her Pokimane cosplay.
---
Follow ONE Esports on Facebook for more awesome cosplays.
READ MORE: Go full circle with this sweet Sayu cosplay by Genshin voice actor LilyPichu