Popular Twitch streamer Kyedae Shymko was joined by her partner Tyson "TenZ" Ngo on a livestream in which they attempted to cook one of the most beloved Filipino dishes, chicken adobo.
Kyedae Friday's Cooking Show is a segment on her channel which features the streamer and her Valorant pro-player boyfriend preparing and cooking various dishes.
They have previously cooked curry, sea urchin pasta, and baked a cake together on stream, and were even joined by Kyedae's sister, Sakura Shymko, in their episode on fish tacos.
What is chicken adobo?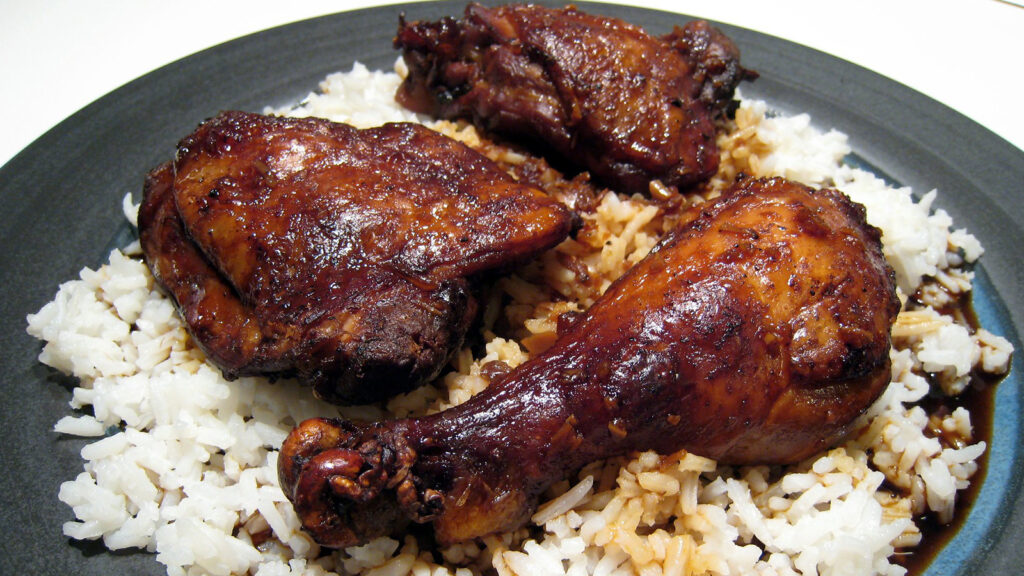 Adobo, which is derived from the Spanish word "adobar," translates to "vinegar-braised." It is a Filipino dish that contains meat, seafood, or vegetables braised, then marinated until brown in a mix of garlic, soy sauce, and vinegar.
The most popular version of the dish served in many Filipino homes is chicken-pork adobo, a variant that includes two kinds of meat.
This version is traditionally eaten a day after it's made so that the flavors intensify in the process, usually eaten alongside piping hot rice.
How Kyedae and TenZ prepared their chicken adobo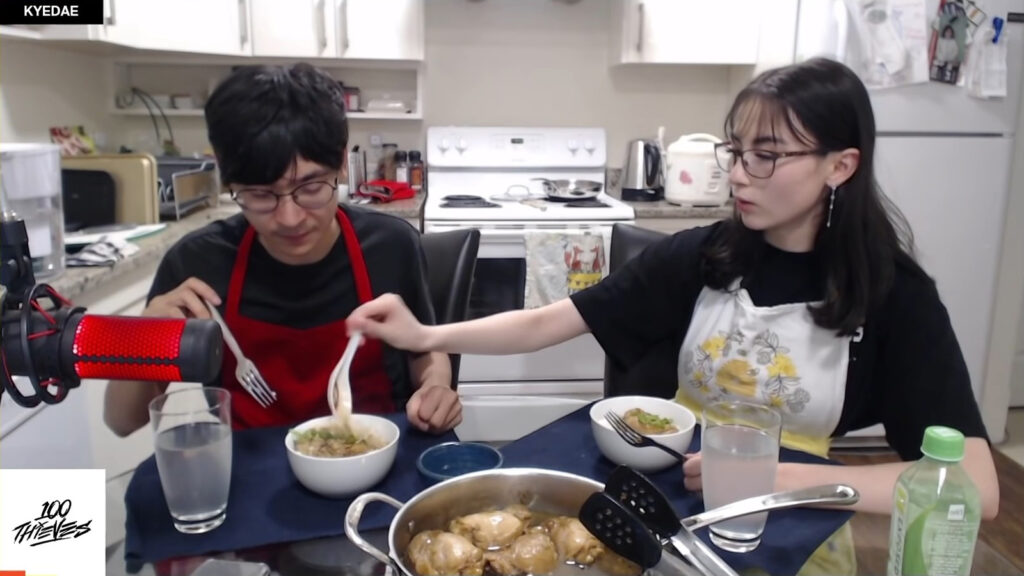 During their cooking stream, Kyedae and TenZ enumerated the ingredients they were going to use, taking note that garlic, in particular, was very important.
"They said, 'the more garlic, the better,' and I'm not going to disappoint the Filipinos," said Kyedae.
Kyedae and TenZ' chicken adobo recipe:
Canola oil
Vinegar
Onion
Garlic (organic)
Bay leaves
Whole black pepper
Green onion
Brown sugar (Canadian)
Knorr cube (chicken)
Chicken thighs (organic)
Kyedae and TenZ' chicken adobo cooking steps:
Heat oil in a pan, then saute garlic and onions.
Add chicken to the pan, searing on all sides. Chicken skin should show a little browning.
Add vinegar, soy sauce, and water.
Add bay leaves, pepper, and Knorr cube.
Bring contents of the pan to a boil over high heat, then reduce to a simmer. Do not cover the pan.
Continue to simmer for 10 minutes.
Remove chicken from sauce and fry in another pan until browned.
---
---
Did Kyedae and TenZ get the Filipino chicken adobo right?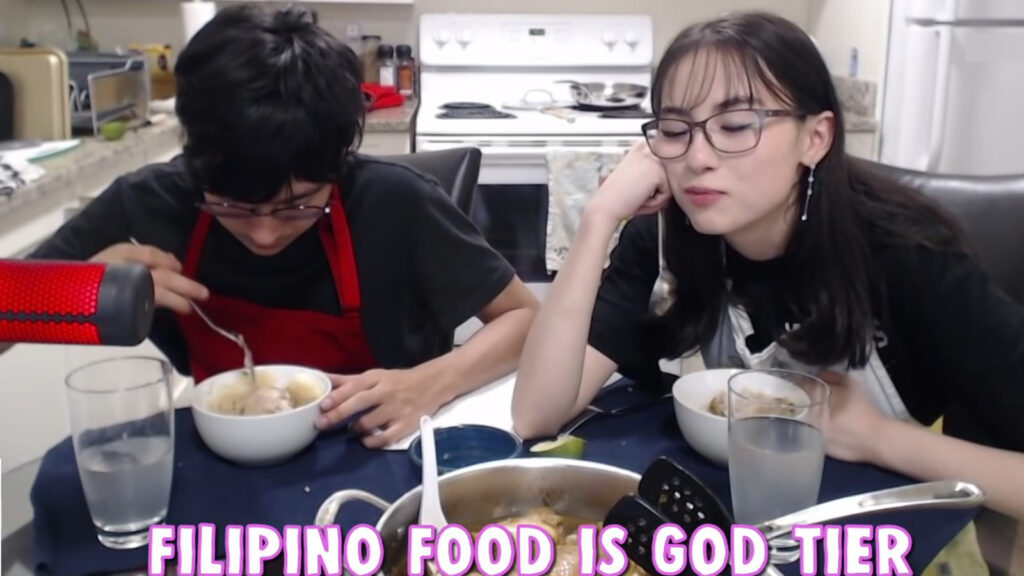 As a Filipino who's eaten adobo all my life, I think that they did a pretty decent job on the dish. I appreciated the fact that they took the time to talk about the ingredients and debated the proper measurements, knowing that we Filipinos tend to add ingredients based on "feel" or what we think is right at the time.
Their chicken adobo looked like it had been braised and simmered for an appropriate amount of time, which allowed the sauce to seep into the meat. One thing I would've done differently though, is to allow the adobo to simmer for a few minutes with the lid on. This would have reduced and thickened the sauce, giving the chicken a more intense flavor.
READ MORE: Kyedae signs with 100 Thieves as a content creator