Updated on February 10, 1:31 p.m. (GMT+8): Fixed formatting issues.
Love is in the air, even in esports!
The esports industry has its very own fairy tales, with princes and princesses who have found themselves in each other's arms. These esports couples' love for video games and competitive gaming has brought them together, and their wholesome love stories will surely bring a smile to even the most jaded of souls.
Here are five esports couples that make us believe in true love again.
---
The 5 most popular esports couples
Leena and Doublelift
Kyedae and TenZ
Bnans and Shroud
Umi and Doinb
Xiao Yu and Rookie
Leena and Doublelift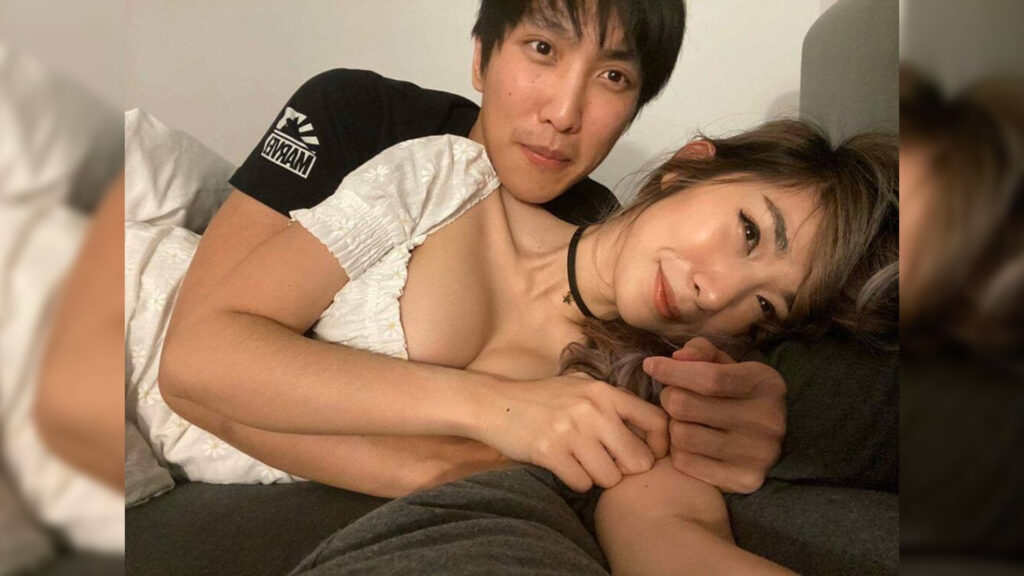 League of Legends player Yiliang "Doublelift" Peng and former Team SoloMid (TSM) President Leena Xu have been hanging out since 2015 since they used to work under the same esports organization. However, the two started to really hit it off around 2019 when they posted their first photos together on their social media accounts.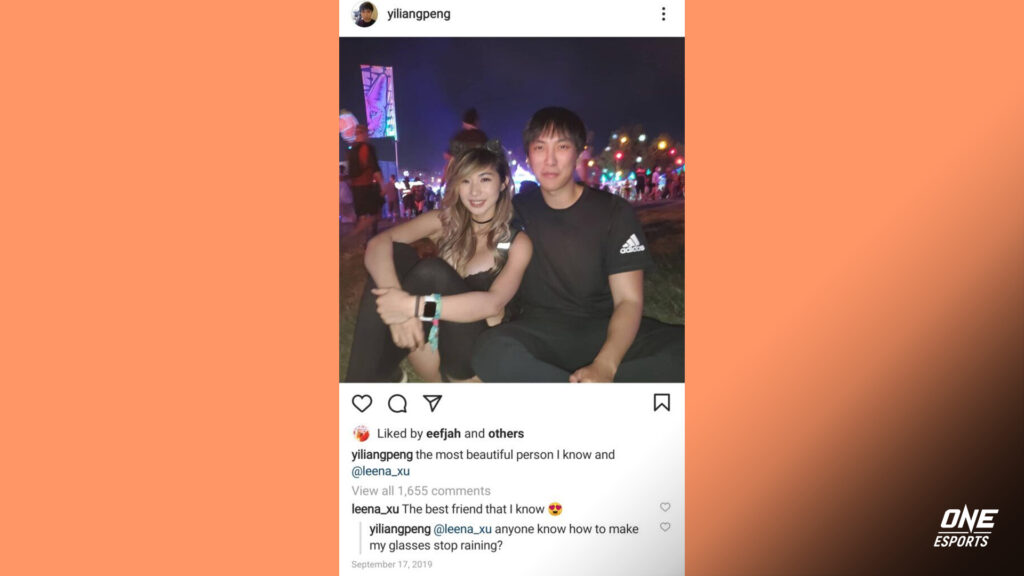 For quite some time, fans speculated that Leena friendzoned Doublelift because of her legendary best-friend comments on DL's posts, but the two eventually confirmed that they are indeed a couple. Between attending concerts together and taking out-of-the-country trips together, their status is pretty obvious already, no?
During one of Doublelift's streams, Leena revealed that he already asked for her hand in marriage. Leena's condition? A sweet "yes" would come his way only if Doublelift and TSM make it out of the Worlds 2020 Group Stage. This did not happen, unfortunately, and the post-Worlds shuffle led Doublelift to one-year retirement. Now, he's back to playing LoL for 100 Thieves.
What happens to Leena's proposal condition now?
---
Kyedae and TenZ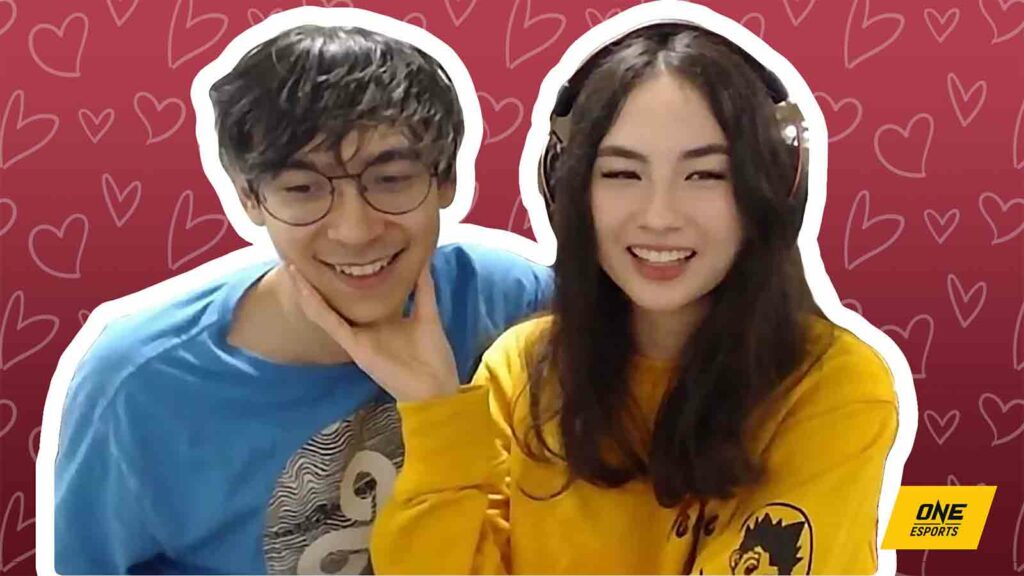 Former CS:GO and now Valorant pro player Tyson "TenZ" Ngo has mentioned his girl a couple of times during his livestreams, but it was only late in 2020 that Kyedae Shymko revealed herself.
TenZ and Kyedae were already good friends, hanging out every day before they decided to take things to the next level.
"We were on the couch, just laying down," narrated Kyedae. "He was like, 'Will you be officially my girlfriend now?' He asked me a few times, and I just want to get to know him better."
TenZ once took a break from the esports scene, which resulted in more KyeTenz sweet and funny content. How would you rate TenZ's Jett cosplay and Kyedae's Viper cosplay?
The two have been engaged since 2021, but kept it a secret for eight months because "people on social media are nasty" according to Kyedae.
---
Bnans and Shroud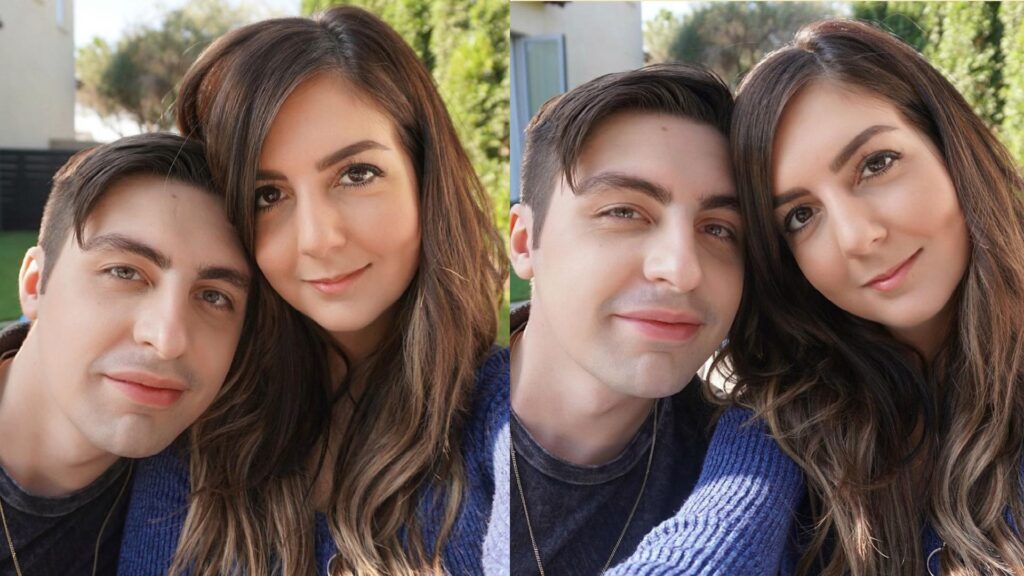 The couple that plays together, stays together! Learn from Valorant pro player Michael "Shroud" Grzesiek and his streamer girlfriend Hannah "Bnans" Kennedy. The two started dating in 2019 and are still staying strong, two years later.
Both Shroud and Bnans are total pet lovers, which is why they got a kitten named Benji just weeks after revealing their official relationship status.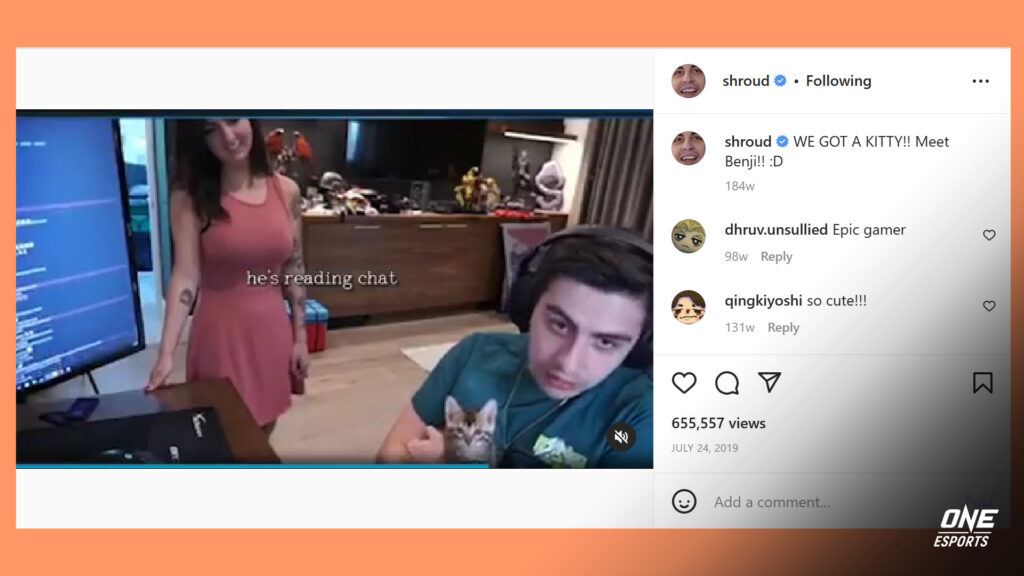 Should these two decide to settle down sometime in the future, will they be living around Shroud's private island, complete with private jets flying them in and out of the area?
---
---
Umi and Doinb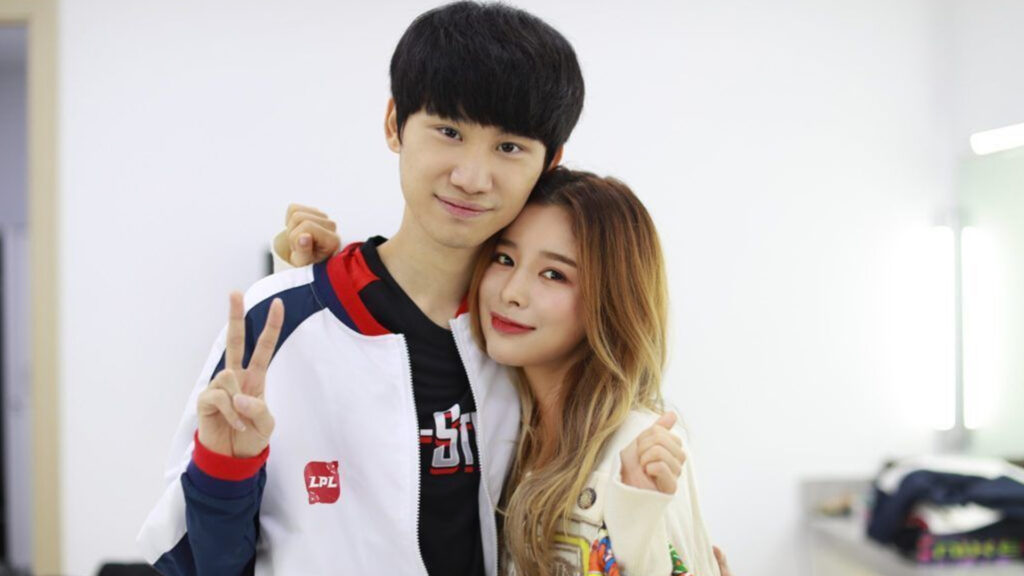 In 2019, the League of Legends esports community witnessed the power of love through mid laner Kim "Doinb" Tae-sang who bagged the Worlds 2019 championship trophy along with his teammates, FunPlus Phoenix. Throughout the whole tournament, fans felt his intense love for his wife, former Dungeon Fighter Online caster Tang "Umi" Xiaoyou.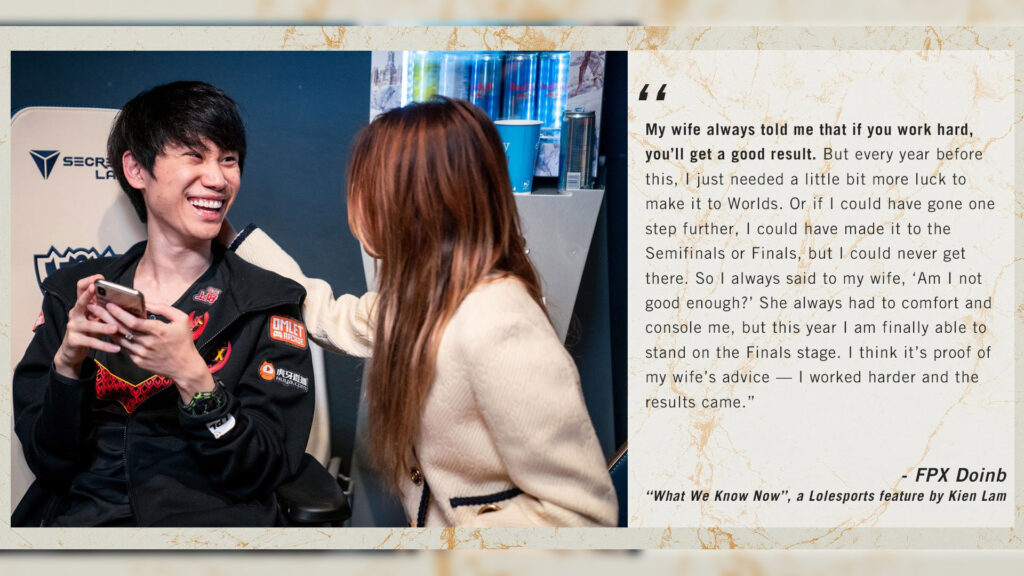 Before coming to Worlds, Doinb promised Umi that he would take her to Paris by qualifying for the international tournament, which made Umi so happy because he was able to stick to his word.
The cuteness did not stop after Worlds. Doinb chose to dedicate his championship skin to Umi by picking Malphite for the Worlds 2019 skin since it's the only champion she knows how to play. Can we spam pleading face emojis on their posts now?
---
Xiao Yu and Rookie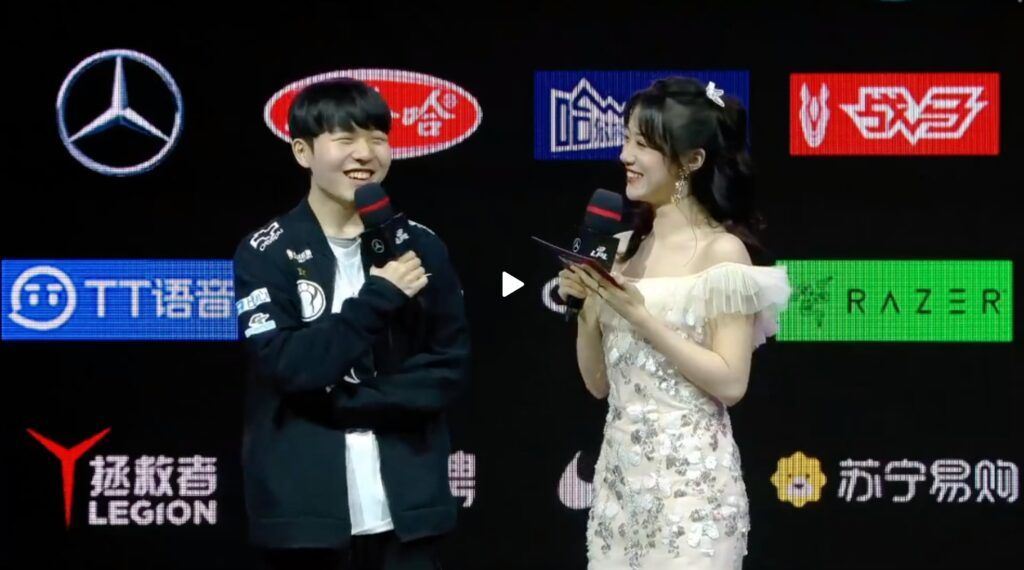 He is a professional League of Legends player, she is one of LPL's gorgeous hosts — together they are perfect!
Invictus Gaming mid laner Song "Rookie" Eui-jin and LPL host Xiao Yu (or Hilda) made it official last LoL Season 8 when Rookie posted an announcement on Weibo.
"I am always thankful that you are by my side," said Rookie to Xiao Yu to which she replied "I am happy that you are beside me. You will always be my 'pride' and let's fighting throughout the future."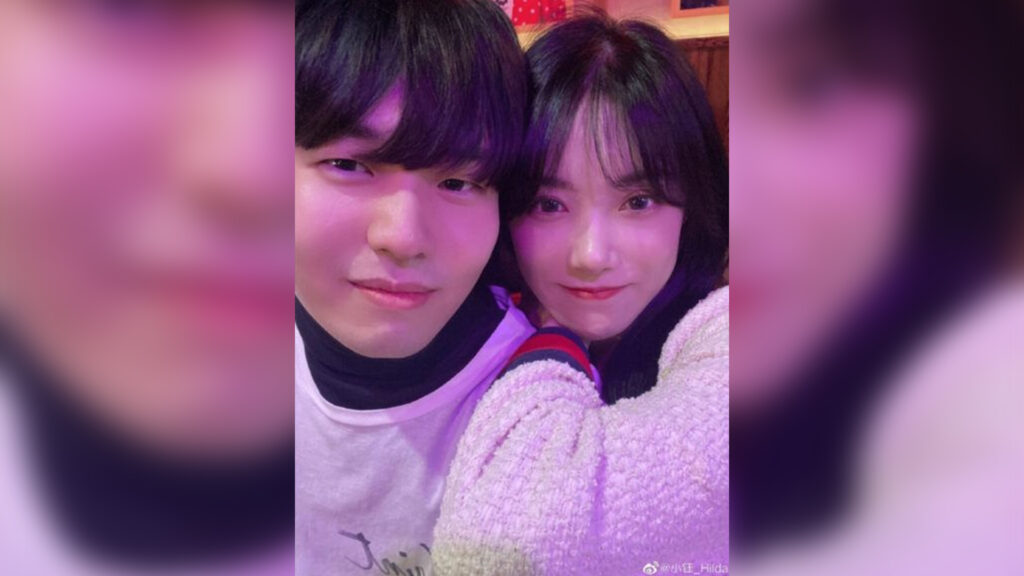 Since she is a LPL host, Xiao Yu would get the opportunity to interview her boyfriend from time to time, especially during the regular season, which fans find very cute.
---
BONUS: Faker and League of Legends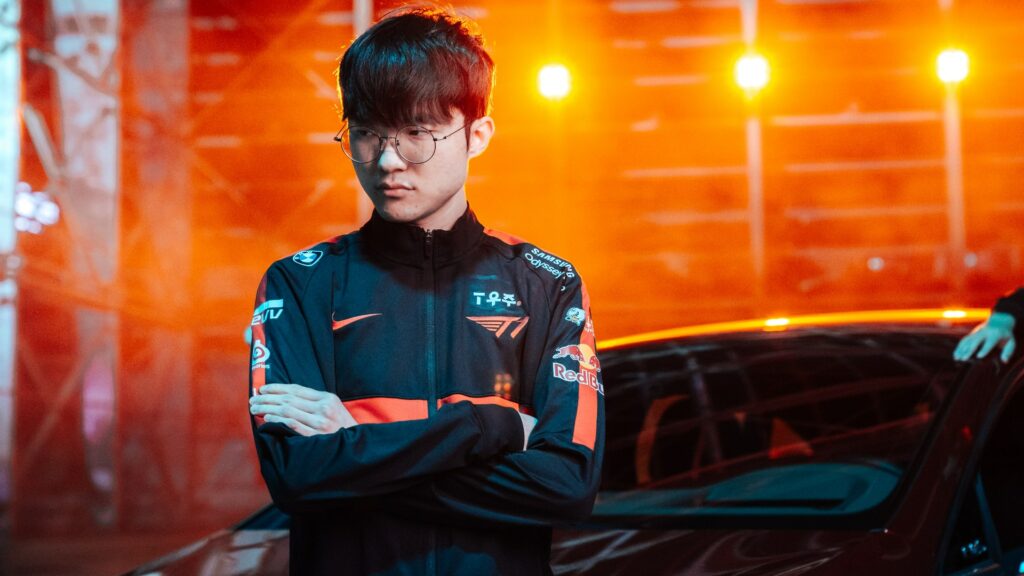 "Does Faker have a girlfriend?" He actually is already married!
As a three-time Worlds champion, you're technically already committed and in a relationship with League of Legends, and Lee "Faker" Sang-hyeok knows this!
In one of his livestreams, Faker revealed that he is already married to League of Legends. They seem like a happy couple!
Seriously, when are you going to introduce us to your girlfriend, Faker?
Can't get enough of these esports OTPs? We have more here! Some of these couples may have already broken up, but some remain strong coming into 2023. Which of these esports couples do you stan?
READ MORE: 10 anime references in rap music that only true otakus will understand