If you had to pick between Genshin Impact siblings Kamisato Ayaka or Kamisato Ayato as your main, who would you choose? Akase Akari would say "both".
Anime singer and Japanese model Akase Akari displayed her versatility in her new Kamisato Ayato cosplay.
The My Dress Up Darling performer took to Twitter to showoff her charming cosplay from Genshin Impact and proved that she can pull off cosplaying both female and male characters from the HoYoverse game.
Akase Akari's Kamisato Ayato cosplay effortlessly charms our hearts
After stunning the world with her Spy x Family Yor Forger and Kamisato Ayaka cosplays, Akase returns with her newest Genshin Impact cosplay featuring the 5-star Hydro character, Kamisato Ayato.
The singer looked like an elegant and refined prince in the Yashiro Commissioner's outfit that includes white and blue robes and gold details that complement the character's periwinkle hair.
Akase also paid close attention to Ayato's appearance by putting a small, almost invisible mole underneath her mouth.
---
---
She previously cosplayed Ayato's sibling, Kamisato Ayaka, and took a gorgeous selfie amidst cherry blossom trees as if she was standing around Inazuma City.
Ayato is Ayaka's older brother and is the current head of the Kamisato clan. He took on the role of the Yashiro Commissioner to help protect his family and her sister. He describes himself as a "dutiful public servant who owes his allegiance to the Almighty Shogun", reads his character details in-game.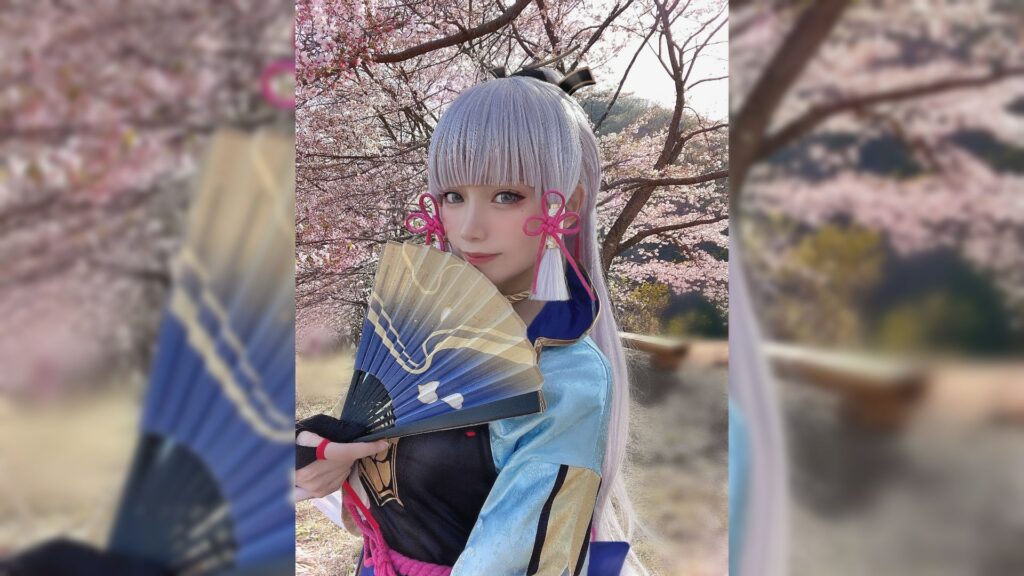 Aside from Ayato, Akase has also cosplayed other male characters in the past, such as Tomoe Hiyori and Tori Himemiya from the idol-training mobile game Ensemble Stars, Yuta Okkotsu from Jujutsu Kaisen 0, and Okita Sougo from Gintama.
Akase rose to popularity after performing the ending song "Koi no Yukue" for the anime My Dress Up Darling.
Fans can follow Akase on her Twitter (@akase_official) and Instagram (@akaseakari_official) accounts to get updated on her latest song releases and cosplays.
READ MORE: Full list of Genshin Impact characters: Rarity, element, nation, and release