Recently, we needed to get our eyes checked. Out of nowhere, Japanese cosplay royalty Wiru (also known as willson618 on Instagram) dropped a sexy Yor cosplay that's so well done we couldn't tell it was them.
One of the three main characters from the ongoing hit anime series, Spy x Family, this is the first time they're cosplaying a female character in his career — and they did it to perfection.
Satisfying all appetites, Wiru also dropped pictures of his green suit Loid cosplay in formal attire, and gave fans a second treat by bringing the spy protagonist from Spy Wars, Anya's favorite TV show, to life.
Warning: Major spoilers if you haven't watched Spy x Family episode five.
---
---
Japanese cosplayer Wiru can be both masculine and feminine in Spy x Family Loid cosplay and Yor cosplay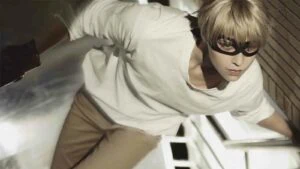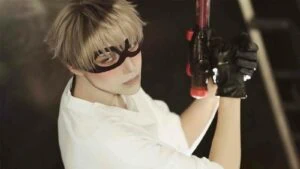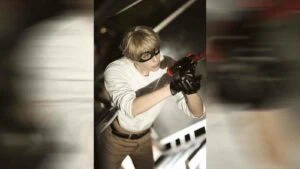 In episode five of the anime, entitled "Will They Pass or Fail", the Forgers find out that Anya, who was on top of the waiting list, finally got accepted into Eden Academy.
During the family's drunk celebration with Franky, Anya made a request to her father to reenact a scene from her favorite cartoon, Spy Wars, and refused to attend classes unless her wishes were fulfilled.
Defeated, Loid called in a massive favor from his agency, rents an entire castle, and goes up against his fellow agents in an elaborate game. The super spy plays the role of Bondman, whose aim is to rescue Anya from Franky, the "kidnapper".
Dressed in a casual white shirt and brown pants, Wiru reenacts action-packed scenes from this memorable episode, and even adorns the Zorro mask that Loid Forger hesitantly worn while carrying a toy gun.
Yes, Loid did this all for his fake daughter, Anya. So wholesome!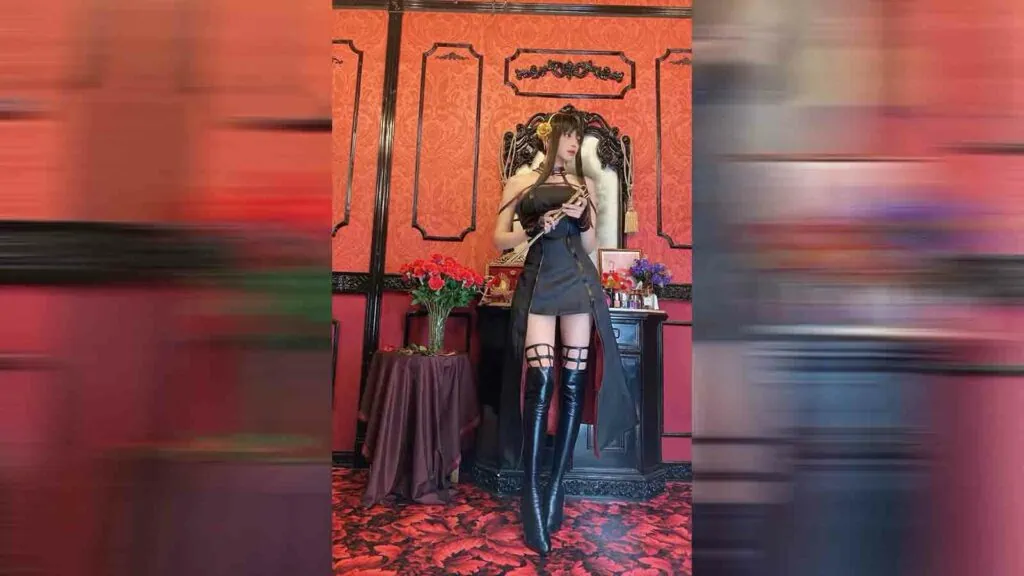 Completely switching gears, Wiru's Yor cosplay is flirtatious, seductive, and incredibly hot.
The wife of Loid and mother to Anya in the constructed Forger family, she works in public service in the day, but is secretly an assassin at night.
Dressed in a tight black dress and high leather boots, this is her murderous attire, a reflection of how her personality too is totally different when she kills.
Wiru took their sophisticated Yor cosplay to another level by posing against an elaborate, deep maroon set, complete with gold trimmings and fancy snacks on platters. A master of poses, they depict Yor wiping off blood from her face and chest while gazing into the mirror.
Shot under controlled, dim lighting, the highlights and shadows accentuate her curves. Combined with their poses, they convey the strong sense of pride Yor feels when she carries out her assassination duties.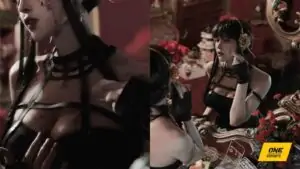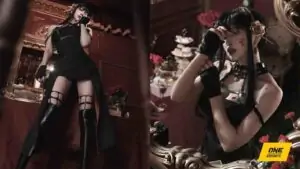 Will they surprise us with an Anya cosplay anytime soon? We'll have to wait and see.
The veteran cosplayer previously cosplayed Kamisato Ayato from Genshin Impact, and frequently portrays Satoru Gojo from Jujutsu Kaisen, among many other characters.
Follow Wiru on Instagram and Twitter to support their work.
READ MORE: You'll definitely need to hydrate after seeing this Kamisato Ayato cosplay