League of Legends Champions Korea (LCK) has finally revealed the much-awaited skins for Worlds 2020 winning team, DWG KIA (previously DAMWON Gaming).
The LCK broadcast gave fans a first look at the skin's official splash art featuring the five champions selected by the players themselves.
The players chose the following champions:
Jang "Nuguri" Ha-gwon — Kennen
Kim "Canyon" Geon-bu — Nidalee
Heo "ShowMaker" Su — Twisted Fate
Jang "Ghost" Yong-jun — Jhin
Cho "BeryL" Geon-hee — Leona
Everyone's desired champion skin lines up with their Worlds 2020 post-event conference except for Canyon, who previously said he wanted Graves.
---
---
The Worlds 2020 skins plainly scream DWG KIA with their teal, light blue, and silver colors.
BeryL, in particular, requested for his anime waifu to be integrated in his Leona skin and to be "as close as possible" to the image and likeness of Princess Connect: Re Dive's Sasaki Saren according to a tweet by Ashley Kang.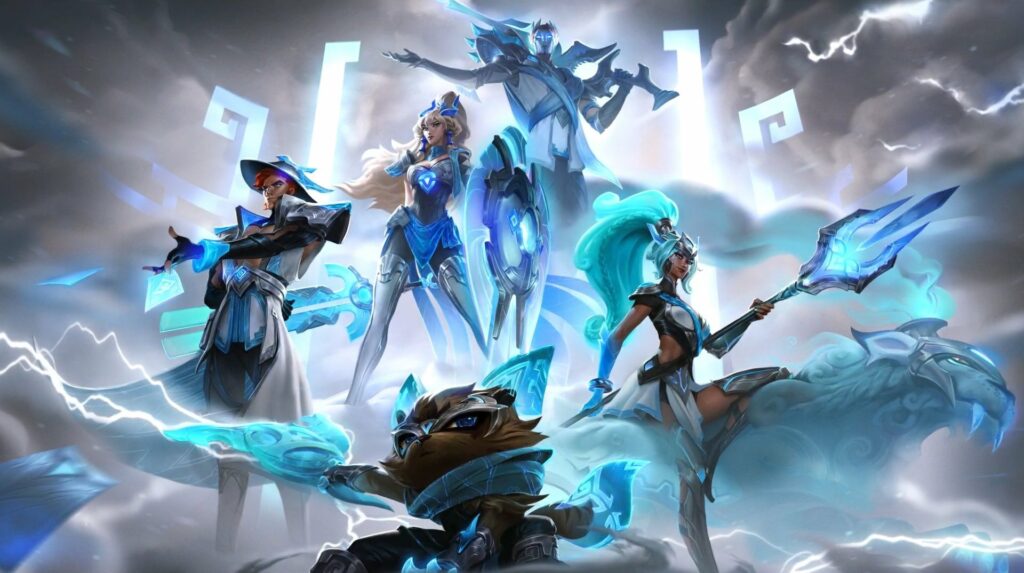 Was Riot Games able to capture Sasaki's vibe to the skin? We'll have to further wait and see how her model looks on the Summoner's Rift!
READ MORE: 5 esports pros who are completely obsessed with anime