When he's not saving teammates in League of Legends, DRX support player Cho "BeryL" Geon-hee is probably watching his favorite anime shows or clearing quests in the biggest online RPG title in the world, Genshin Impact.
Ever since the game's 2020 release, BeryL has shown just how much he loves playing the gacha game. After winning Worlds 2020, he spent almost US$7,000 of his earnings on the game's microtransactions. During Worlds 2021, he revealed that his favorite character was Raiden Shogun.
In an exclusive interview with ONE Esports, the support player recalled a heartwarming Genshin-related moment at Worlds 2022 and talked about what's on his watchlist.
---
DRX BeryL admits he's a diehard collector in Genshin Impact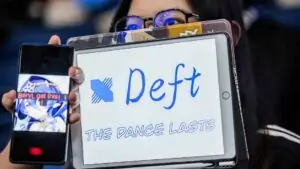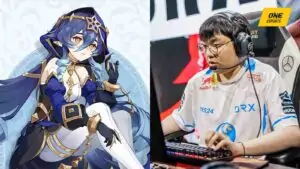 League of Legends fans are well aware of BeryL's love for the HoYoverse title. During the Worlds 2022 Group Stage, a DRX supporter flashed a photo of the upcoming Genshin Impact character Layla with the caption, "BeryL get this".
It was a sight to behold for BeryL, who caught a glimpse of the fan while he was reviewing his match against Top Esports.
"I want to personally thank the fan for being enthusiastic and cheering for me. I'm a diehard collector so I'm probably getting Layla," said DRX BeryL.
The player recently shared his Genshin woes on an LCK caster's stream chat. Instead of going on a leisurely trip to the aquarium with the squad, BeryL stayed at their hotel and spent hours trying to access his account registered in another region.
"I couldn't get into Genshin this morning. I started trying at 10 a.m and I tried for three hours," he wrote, as translated by ONE Esports. You can check out BeryL's full rant in this Weibo post.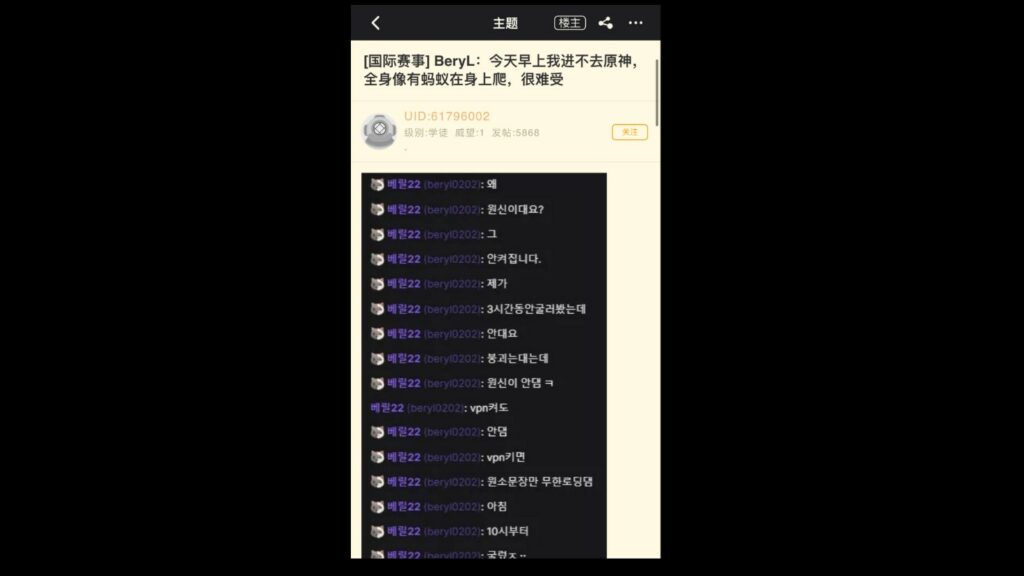 Layla will be appearing in the second half of Genshin Impact version 3.2, following the release of Nahida and the rerun of Yoimiya.
---
---
What's on his anime watchlist right now?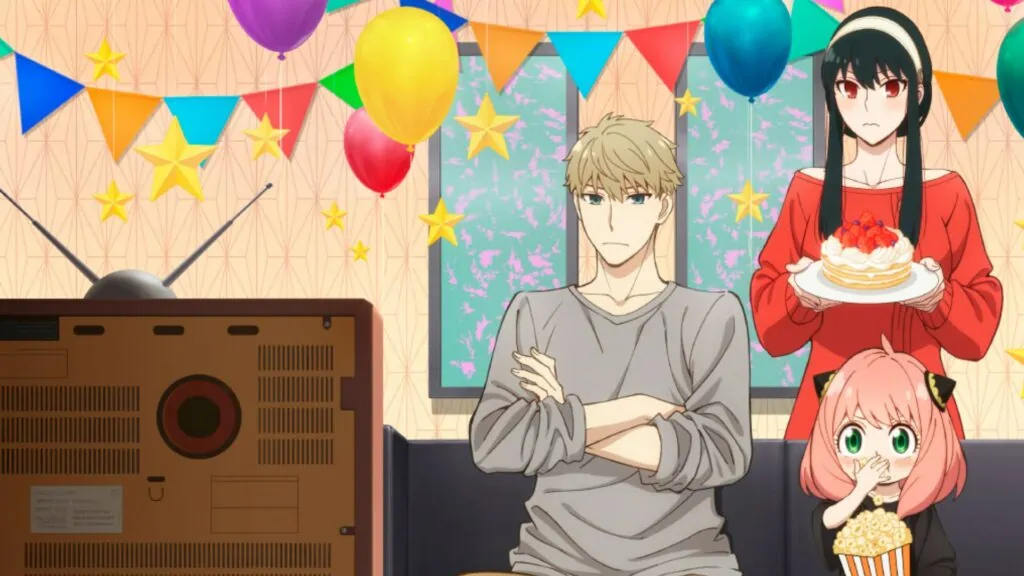 In his downtime, BeryL also likes to catch up on his favorite webtoons and anime shows.
During their plane ride from South Korea to Mexico for the Worlds Play-In Stage, he binge-watched Lycoris Recoil, a seinen series about an all-female undercover group tasked to fight terrorists.
While the support player is currently focused on winning a world championship right now, he'll be checking out the hit show Spy x Family once they head back to Korea.
The Spy x Family anime is currently airing Part 2 with new episodes every Saturday. If you'd like to know more about the show, read our character profile of the main protagonist, Loid Forger.
DRX will face fellow LCK team T1 in the Worlds 2022 final on November 5, 5 p.m. PT | November 6, 12 a.m. GMT | 8 a.m. GMT+8.
Follow ONE Esports on Facebook and Twitter for more LoL news, guides, and highlights.
READ MORE: DRX makes history as first Play-In team to advance to a Worlds final