For the first time since the start of his career, bot laner Steven "Hans Sama" Liv made a big decision to leave the LEC to compete in the LCS in 2022.
Joining Team Liquid alongside the now retired Søren "Bjergsen" Bjerg and Worlds 2017 champion Jo "CoreJJ" Yong-in, they finished third in LCS Spring 2022 and fourth in LCS Summer 2022, failing to qualify for any international event.
Looking back, it was a tough year, one that Hans Sama openly shared in an interview with EM Dash. He knew he wasn't "treating himself well mentally," and received criticism from fans for his performances. Of course, that doesn't mean he didn't try his hardest, he told ONE Esports at MSI 2023, but it did throw him off his game.
This year, replacing Victor "Flakked" Lirola Tortosa in the bot lane on G2 Esports, Hans Sama is now on a different anime arc, one that is full of battles, but also self-improvement, mental resilience, and positivity.
---
---
---
Hans Sama is leveling up like never before now that he is with G2 Esports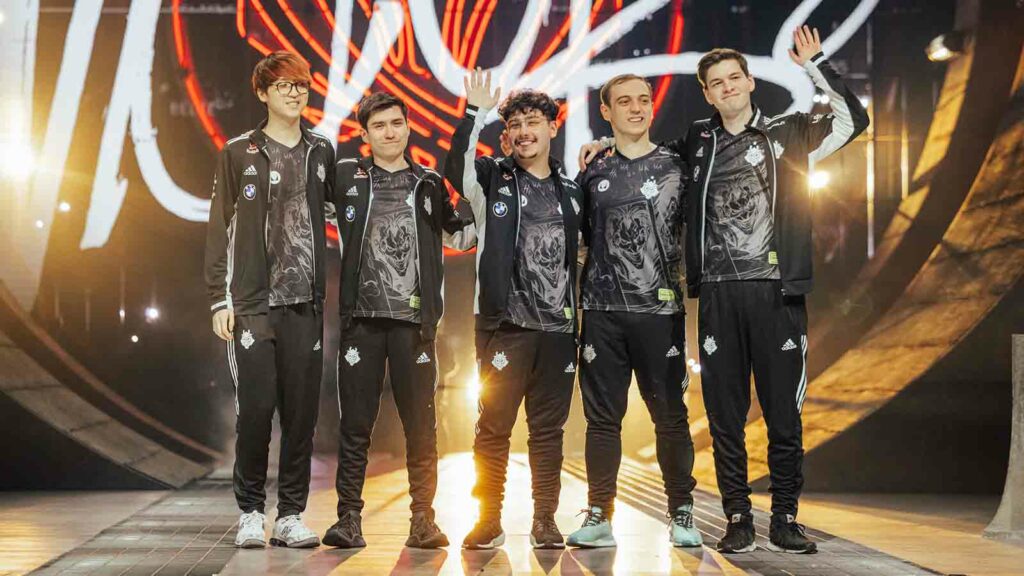 The meta at MSI 2023 puts the spotlight on bot laners. AD carries have the chance to shine like never before in big team fights, especially in the late game once they've scaled up.
Second seed G2 started their journey in the Play-In stage, which allowed them to get a feel for the meta before they qualified for the Bracket Stage. Sweeping LOUD and PSG Talon, they were drawn against LCK Spring 2023 champions Gen.G in the first round. Losing 3-1, they fell to the lower bracket and swept rivals MAD Lions 3-0 to advance to the next round.
Hans Sama is grateful that he gets to play against these formidable opponents because he sees the stage as test, a way to judge whether he's gotten better. This week, he analyzed all the top AD carries, had some good scrims, and felt especially confident going up against MAD whom they swept at the LEC Winter 2023 finals and lost to during the Spring playoffs.
---
---
"I'm excited to see how this journey goes in MSI because I really want to get stronger. I don't want to be noob. I don't want to give up. I want to just keep moving forward.," Hans Sama shared with ONE Esports. "I believe I have the skill. If I have the mental to do it, I can do it."
Right now, he's working on levelling up on specific aspects of his gameplay by learning how to play the game faster. After experiencing how good Gen.G players were at dodging spells, he's identified areas of improvement and already feels that he's grown, especially after the 3-0 against MAD.
"I think the anime arc right now Hans Sama is in is one where he gets stronger," he said. "I know that sometimes we lose games, sometimes I don't put on my best performance, sometimes I would blunder, but I'm always very hungry to improve so that's my arc. That's how we get stronger."
---
His thoughts on the ongoing debate on the differences between LEC/LCS and LCK/LPL teams stem from personal experience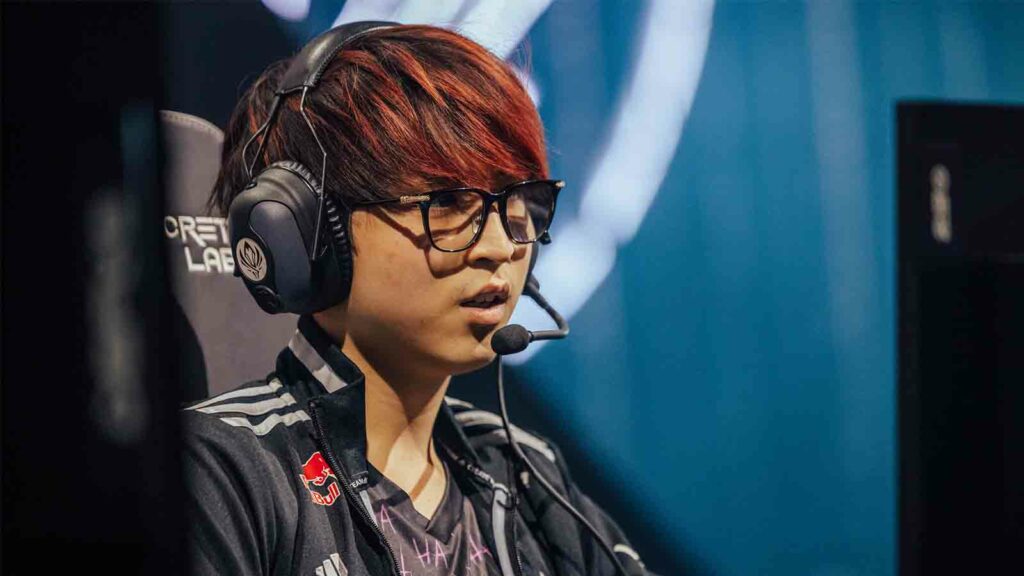 LCS and LEC teams have been putting up a fight against LCK and LPL teams here at MSI 2023, gaining early game advantages and sizeable gold leads. However, the pack of cards often crumble from mid to late game, resulting in defeat.
This has sparked a lot of discussion in the league of Legends community. While content creator and analyst Nick "LS" De Cesare believes LEC and LCS need to change up their drafts by picking "unconventional" scaling champions that challenge their opponents' muscle memory, LCK commentators and ex-pros think that LEC and LCS teams lack fundamentals, and in turn, execution.
"Potentially, if you play some weird comps you might win. Secondly, if you get your fundamentals ready, you can close out and get a win with good momentum," Hans Sama shared. "The west is very excited to do things when they're winning hard. They're doing too much, chasing players, and end up losing the game because they're very excited."
Because the meta is so objective-oriented, we've witnessed LPL and LCK teams knowing exactly how and when to disengage and reengage at objectives. They also tend to display a higher level of knowledge on how to set up for Dragon or Baron, and the approaching angles that benefit their composition the most. These are some fundamentals that LEC and LCS teams haven't displayed at the international level.
As to whether there really is a step-by-step playbook, Hans Sama responded, "I've had experience. When I was in other teams that really wanted to focus on fundamentals, there was overthinking and you could not stay free and play. A lot depends on the enemy champion and what they do. If you focus too hard on it, you might miss some things."
Keep up with the MSI 2023 schedule and results here.
Follow ONE Esports on Facebook and Twitter for more LoL interviews.
READ MORE: Exclusive: MAD Mac has a different take on why LEC, LCS teams are losing to LPL, LCK teams at MSI