Have you ever tried harnessing the power of anime on your side? League of Legends European Championship (LEC) team G2 Esports recently did through the Blue Lock anime series.
The team's bot lane tandem, support player Mihael "Mikyx" Mehle and bot laner Steven "Hans Sama" Liv, outed their entire League of Legends roster as huge anime fans. All five pro players watch several anime series during their free time, including Chainsaw Man, Bleach, and Blue Lock, which greatly helped the team in excelling at LEC Winter 2023.
---
---
G2 Esports Mikyx reveals the impact of Blue Lock anime on their LEC Winter 2023 performance
G2 Esports dominated MAD Lions 2-0 in a best-of-three series during the LEC Winter 2023 Group Stage, with Hans Sama's Draven and Sergen "BrokenBlade" Çelik's Olaf taking the spotlight.
This victory secured them a spot at the LEC Winter 2023 Playoffs, where they will face off KOI (formerly Rogue) in the upper bracket final.
---
---
Unknown to many, Eight Bit's sports anime series, Blue Lock, motivated the team to perform flawlessly in all their games since the LEC regular season started.
All five G2 players — Mikyx, Hans Sama, BrokenBlade, Martin "Yike" Sundelin, and Rasmus "Caps" Winther — made a deal to only watch an episode of Blue Lock anime if they make it through the end of the week with a perfect match score.
Since the team had some losses during the second and third weeks of the regular season, G2 forced themselves to skip watching Blue Lock's latest episodes at that time.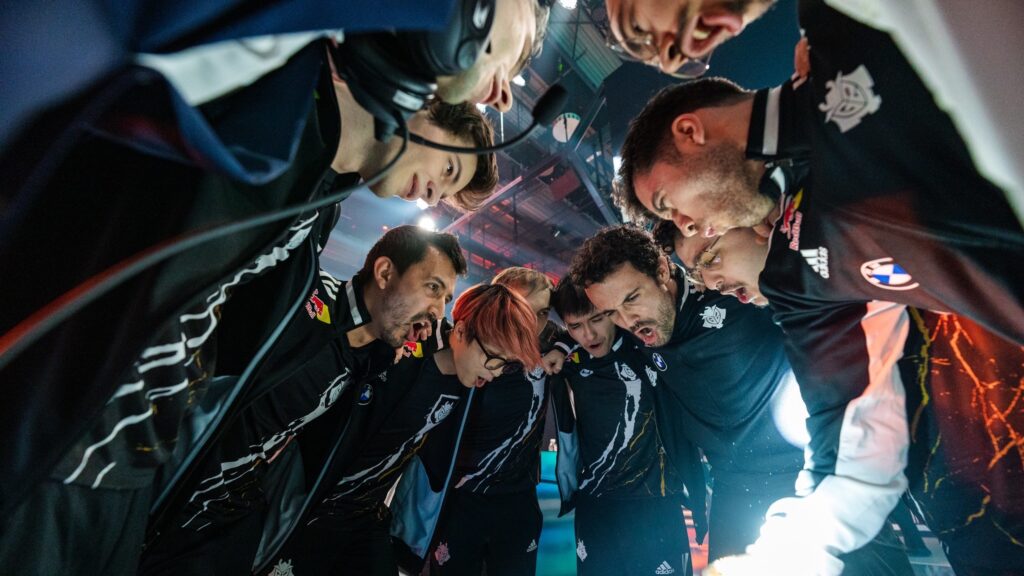 However, mid laner Caps became so addicted to the series that Mikyx suspected that he might have secretly watched the anime in his room.
Caps made plenty of bargains to get past the team's anime-watching rule just so he could continue watching the series. Eventually, the team agreed to watch an episode only if they go undefeated in scrims, which, unfortunately, did not happen since they lost one game of their eight practice games that day. Caps was so eager to watch Blue Lock that they "had a lot of arguments" after their practice according to Mikyx.
"(Blue Lock) is really hype, really good animation, really cool characters all around," Mikyx said in an episode of EUphoria, the official LEC podcast. "(It is) very motivational. If you're competing in something, I think it's really good to watch."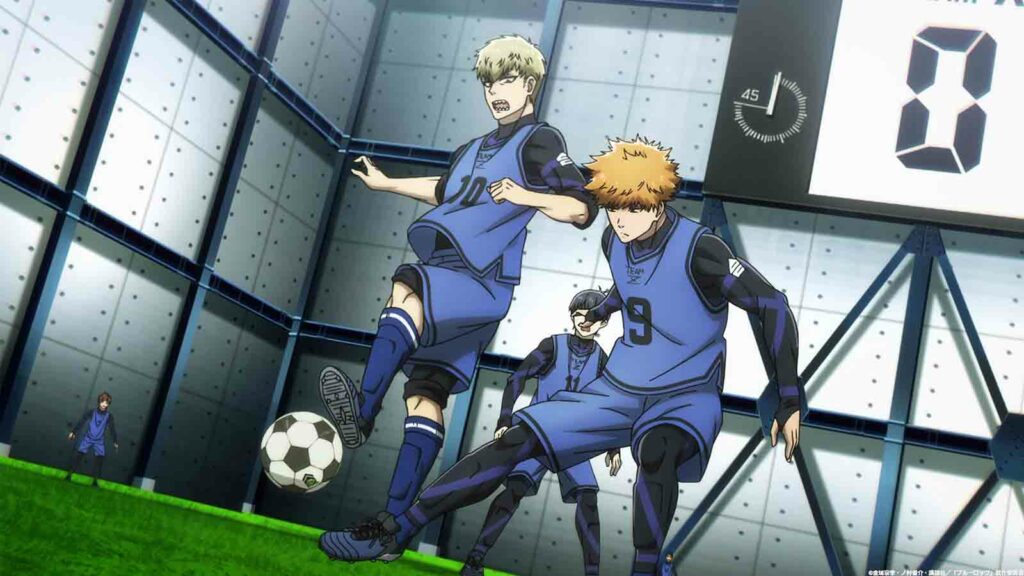 Blue Lock follows the story of Yoichi Isagi, an aspiring professional football player. He joins Blue Lock, a training facility that gathers 300 of the best football players in Japan. Out of all these young hopefuls, only one will be deemed as the next national striker to lead the country to victory in the World Cup.
Here's where you can watch the Blue Lock anime.
Aside from Blue Lock, the G2 boys are also watching Bleach and Chainsaw Man, which Mikyx thinks is "kinda overrated."
"Animation's cool, story maybe not so much," he said.
As for Bleach, he started watching Tite Kubo's shonen anime during the offseason and eventually finished all 366 episodes within a short span of time. His secret? Mikyx watched Bleach episodes at 4x speed and just skipped all the filler fights.
Additionally, he thinks that Bleach: Thousand Year Blood War (Sennen Kessen-hen) arc is "so insane."
The team also watches My Hero Academia, however, they're currently on a pause since Hans Sama and BrokenBlade have not yet caught up on the anime's latest episode.
Watch the full episode of the LEC podcast here, with guests Mikyx and Hans Sama.
Learn more about Netflix's upcoming Pluto anime, the strongest Hashira in Demon Slayer, and the seven most anticipated anime of 2023.
---
Follow ONE Esports on Facebook for more League of Legends news, guides, and highlights.
READ MORE: 7 best sports anime that every athlete must watch