Jaccob "yay" Whiteaker has officially joined Bleed Esports.
The Masters Reykjavik 2022 champion is set to bolster the Ascension Pacific 2023 winning roster for the upcoming VCT 2024 season.
The Singaporean esports organization announced its full roster on September 30, revealing that the North American star will play alongside four Southeast Asian Valorant pros.
In an interview released by Bleed, Yay shared multiple reasons why he decided to leave the North American region and move to Singapore.
Yay says North America's Valorant scene is declining, which is why he signed with Bleed Esports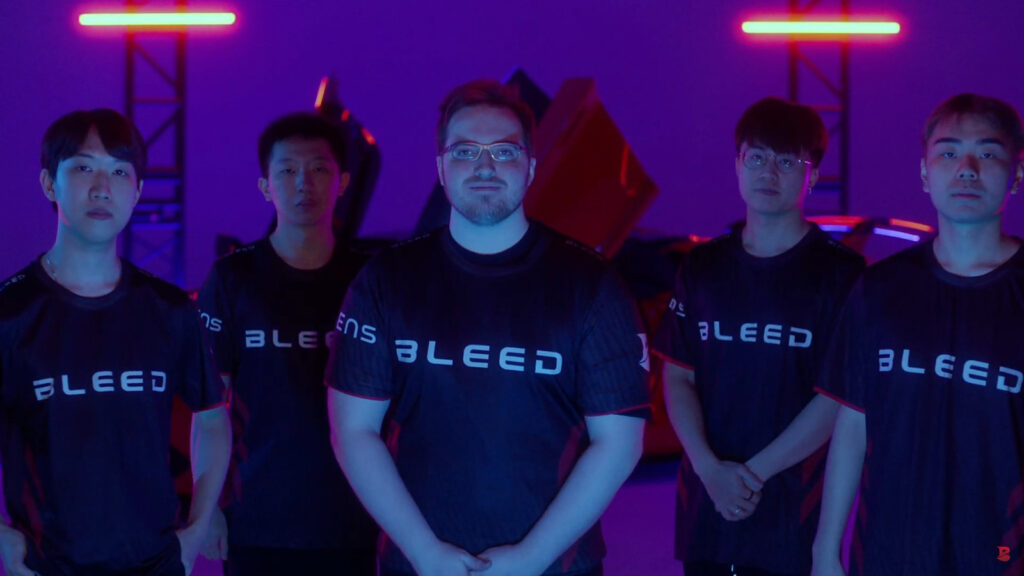 The former OpTic Gaming and Cloud9 star player is now the first prominent North American Valorant pro to join an Asian team. This move is noteworthy, as even he acknowledged it rarely happens.
According to yay, the APAC and China regions have come a long way, and their "unique Valorant style" intrigued him.
"I wanted to experience it to develop my game," he said.
Yay pointed out the ongoing "financial drama" in North America's esports scene, with organizations like The Guard letting go of their Valorant roster even after the team won VCL Ascensions America.
There are reports suggesting that Evil Geniuses' Valorant Champions 2023 winning roster could have some of their players leave the organization because of pay cuts next year.
He explained that the move to Singapore "seemed right."
The North American star mentioned that his experience with Bleed has brought a positive change of pace compared to his time playing for previous North American teams.
"The environment here is more wholesome, which is really cool. It sometimes got a bit toxic with some of my past teams, maybe too serious, with lots of drama," he said. "But here at Bleed, everyone is super friendly, really, really nice people.
Yay last played for Jeremy "Disguised Toast" Wang's Valorant roster in the VCL North America Challengers League. The team finished in last place with a 0-7 record, which relegated them out of the league.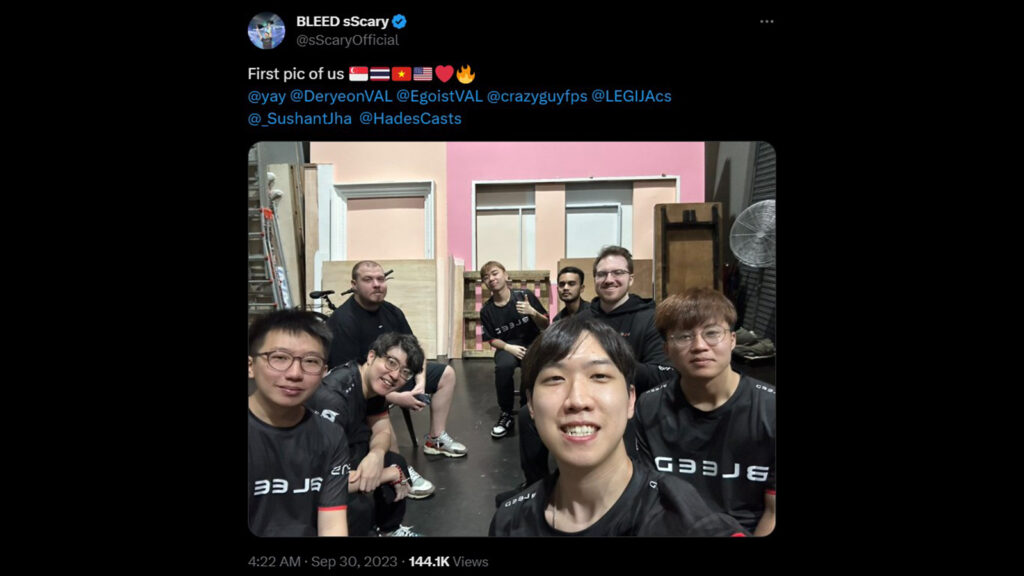 Yay will now be playing for one of the top Valorant rosters in Asia. Bleed dominated the Valorant Challengers League's Malaysia and Singapore split, finishing with an 18-1 record.
In the Ascension Pacific 2023 tournament, they secured the top spot in their group and beat Boom Esports 2-1 in the semifinal. Bleed advanced to the VCT Pacific League after sweeping Japanese squad SCARZ 3-0 in the grand final.
Despite achieving international success in 2022, winning Masters Reykjavik with OpTic Gaming and having consecutive top-three finishes at Masters Copenhagen and Valorant Champions 2022, yay is managing his expectations for next year.
"Like everyone, I want to win and improve. But I don't expect to win championships instantly. It might be a slow process or go fast, and we'll have a great season," he said. "In my experience, securing a trophy takes time. My main goal is to be happy and perform well this season."
Bleed Esports Valorant roster for VCT Pacific 2024
Derrick "Deryeon" Yee
Ngô "crazyguy" Anh
Nutchaphon "sScary" Matarat
Javier "Egoist" Chu
Jaccob "yay" Whiteaker
According to Max "purest" Katz, the former Cloud9 and OpTic Gaming star signed a two-year contract with Bleed.
Bleed will begin their VCT 2024 campaign in the Pacific League, where they will compete against the top teams in the region, including top contending squads like DRX and Valorant Champions 2023 runner-up Paper Rex.
You can watch Bleed's roster reveal video below:
---
---
READ MORE: Kyedae shares major chemotherapy milestone