Gamers and esports fans were shocked when Hollywood A-lister Ben Affleck unexpectedly showed up at Valorant Champions 2023.
Surprisingly, the actor renowned for roles in movies like Armageddon, Pearl Harbor, Argo, Gone Girl, and his portrayal of Batman in the DC cinematic universe's Justice League film is an avid Valorant player.
Ben Affleck can play support and entry in Valorant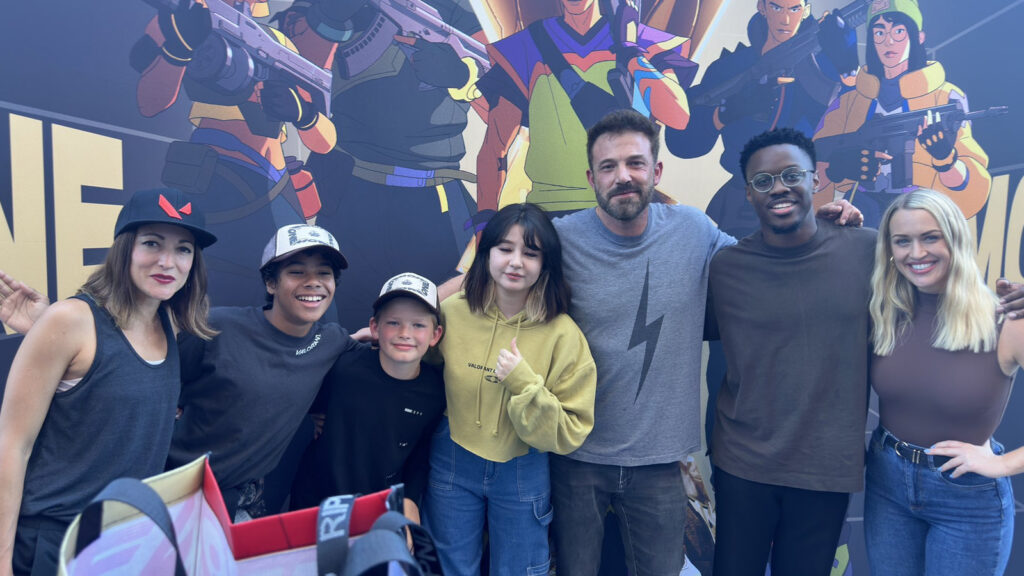 Affleck revealed he's a "promiscuous" flex player during an impromptu interview at Valorant Champions 2023's fan fest. 
"I'm a KAY/O main right now, and I think Raze is my other main," he said. "I'm a little promiscuous with who I main. I move around a little bit."
The initiator and duelist flex is also well-versed with the meta, with Affleck knowing about the major changes coming to Valorant patch 7.04.
The actor was seen taking photos with Valorant's voice actors, including Carolina Ravassa (Raze), Gabe Kunda (KAY/O), Miranda O'Hare (Skye), and Shannon Williams (Jett).
When talking to Williams, Affleck pointed out that Jett is getting nerfed, making her less effective as a duelist agent.
At the time of writing, we don't know what rank Affleck is or who else he plays with.
READ MORE: These are the mice the pros are using at VCT Champions 2023