Evil Geniuses has given their players the green light to explore their options during the off-season after the team won Valorant Champions 2023.
On September 12, Max "purest" Katz shared the report, explaining that if the players decided to stay with the North American organization, "they would be subjected to a significant pay cut."
The news comes a few days after EG released Vincent "Apotheon" Le, Brendan "BcJ" Jensen, Jacob "icy" Lange, and Jeffrey "Reformed" Lu, four players from the the team's reserve roster.
EG has also let go of Addison "zecK" Gorzeck and Tony "Zikz" Gray, who were coaches during the team's successful VCT 2023 season run.
Evil Geniuses' Valorant Champions 2023 winning team is in disbelief after unexpected roster announcement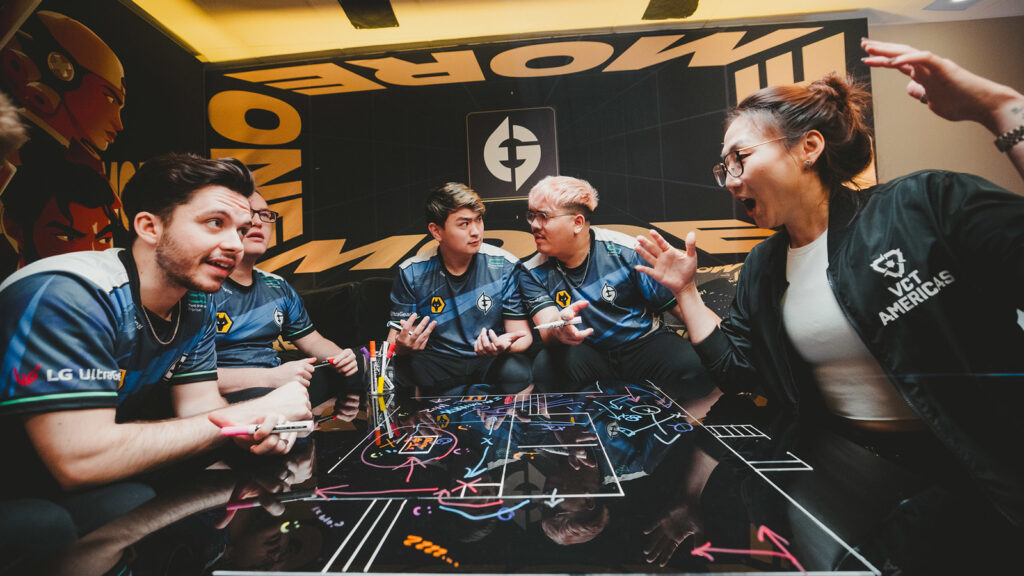 Although the North American organization has not yet made an official announcement, at the time of writing, EG's players have expressed their concerns on social media, strongly suggesting that a significant team change has occurred in line with purest's report.
"I miss old esports where if you were good, you were on a good team," said Ethan "Ethan" Arnold. "Where there was something to grind for, and if you did it successfully, you got to reap the benefits. Where winning was everything."
A few hours later, Ethan said, "Winning is cool, sucks it doesn't matter anymore."
"No matter what you do, it doesn't matter," said Corbin "C0M" Lee. "Winning doesn't matter. Just loved this year and the people I was around no matter what."
"Nothing is perfect. Winning doesn't mean anything," said Alexander "jawgemo" Mor. "Until next time."
EG's in-game leader, Kelden "Boostio" Pupello, had also expressed his disbelief without providing additional context.
EG had a difficult start to the year, with the NA team struggling at VCT LOCK//IN, where they finished 9th-16th. When the VCT Americas League began, they fell in the standings with a 1-5 match record five weeks into the regular season.
Once they stabilized their roster with the addition of Max "Demon1" Mazanov, EG found their groove and never looked back. They made an incredible VCT Americas Playoff run, finishing 3rd, which qualified them for the only Masters event in the VCT 2023 season.
The NA team only continued to improve, finishing second in Masters Tokyo Japan after losing to Fnatic 3-0 in the grand final.
EG exceeded all expectations when they won the Valorant Champions 2023 in Los Angeles, California. This victory was significant as they clinched the Valorant world championship in their home country, defeating the Pacific League champions, Paper Rex, 3-1 win in the grand final.
Evil Geniuses' Valorant roster that won Valorant Champions 2023
Ethan "Ethan" Arnold
Corbin "c0m" Lee
Alexander "jawgemo" Mor
Kelden "Boostio" Pupello
Max "Demon1" Mazanov
Christine "potter" Chi (coach)
READ MORE: Exclusive: How do you put together a successful Valorant roster? Let Evil Geniuses potter cook leftovers