Zeta Division have become the team everyone is rooting for at VCT Stage 1 Masters Reykjavik 2022, after overcoming the odds to make it out of the group stage and into the playoffs.
Despite staring down a 12-8 deficit, the Japanese squad dug deep, scoring an incredible comeback win over Brazilian team Ninjas in Pyjamas.
Having declined a spot at Valorant Champions 2021's APAC Last Chance Qualifiers in order to revamp their roster, Zeta have proven that their break was worth it. They may still be the heavy underdogs of the tournament, but they've arrived in Iceland fully prepared to put up a fight against the world's top teams.
---
---
Zeta Division won six straight rounds to take Fracture in overtime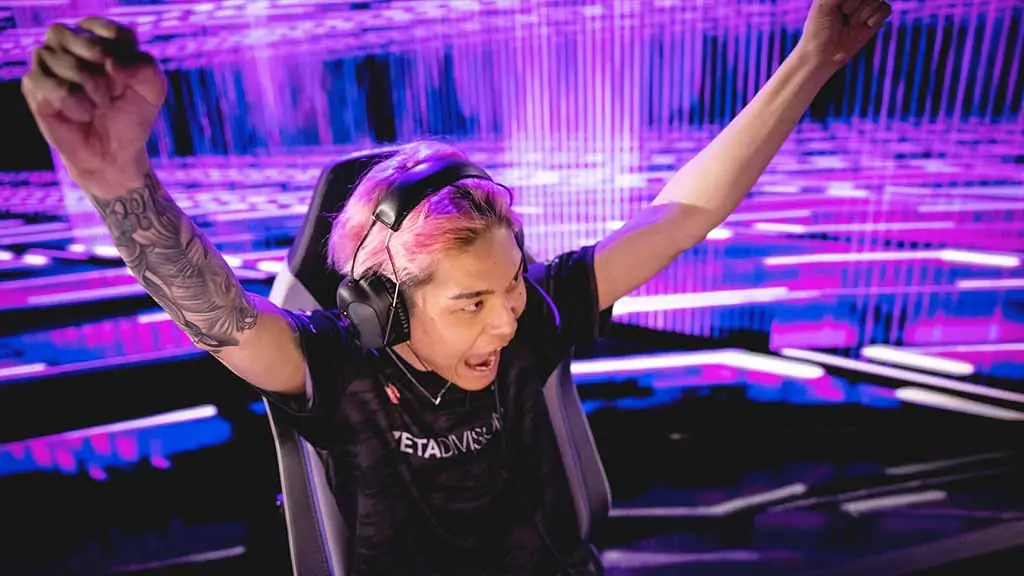 Japan has seldom been in the conversation when it comes to competitive first-person shooters. In fact, the country is better known for producing the best fighting game players in the world, like legendary Street Fighter player Daigo Umehara.
Zeta's first international Valorant match win against Fnatic was a monumental achievement for the Japanese team, even though the European squad was playing with two stand-in players.
But Zeta faced a tougher matchup against NIP in the decider match to see which team would make it out of the group stage. The Japanese squad remained undeterred after losing Split 6-13, going on to tie the series on Icebox with a 13-10 victory.
It all came down to Fracture, where NIP started out hot and jumped to a commanding 12-8 lead.
---
---
On the verge of elimination, something appeared to click in place for Zeta. They mounted an incredible comeback, stringing together six rounds to take the map 14-12. This included a flawless win in Round 23, further helping build momentum for the team.
Sentinels' superstar player Tyson "TenZ" Ngo credited Tenta "Tennn" Asai for his incredible play on Raze, which served as the catalyst for Zeta's comeback. Tennn cracked open rounds by reliably winning his opening duels, but he also managed to sneak behind enemy lines, which gave his team map control and a positional advantage during post-plant situations.
In the final round, Zeta finished the game with a well-executed post-plant defense, holding key positions on A site to deny NIP the retake. Tennn earned MVP honors for his heroics on Fracture, with an ACS of 308 and a KDA of 27/16/5.
---
---
After earning their second international win, Zeta's team captain, Koji "Laz" Ushida, appeared overwhelmed by the emotions of the moment and shed tears of joy during his post-match interview with the Japanese broadcast team.
According to a rough translation on Reddit, the casters said that Laz's determination to win helped his team and everyone watching believe that Zeta could make it over the finish line.
---
---
Zeta Division will continue their run at Masters Reykjavik when they face European powerhouse squad G2 Esports on April 15, 12:30 a.m. GMT+8 | April 14, 9:30 a.m. PDT | April 14, 4:30 p.m. GMT.
You can check out the full match schedule here.
READ MORE: Japanese Valorant casters go bananas as Zeta Division secure playoffs spot