Masters Reykjavik 2022 is giving us the clash between regions that we all want to see.
Forget about two teams playing mirror compositions because it is "meta". In the group stage elimination match between Japan's Zeta Division and Brazil's Ninjas in Pyjamas, both teams fielded starkly different compositions on Fracture comprising 10 different agents.
This is a first for a VCT LAN event and an early sign that Valorant may finally have enough viable agents to allow teams to create unique compositions that suit their playstyle.
It's an indication that agent balance is in a good place, since teams aren't forced to constantly fall back on the same few agents.
---
---
Every player in the Zeta Division versus NIP match played a different agent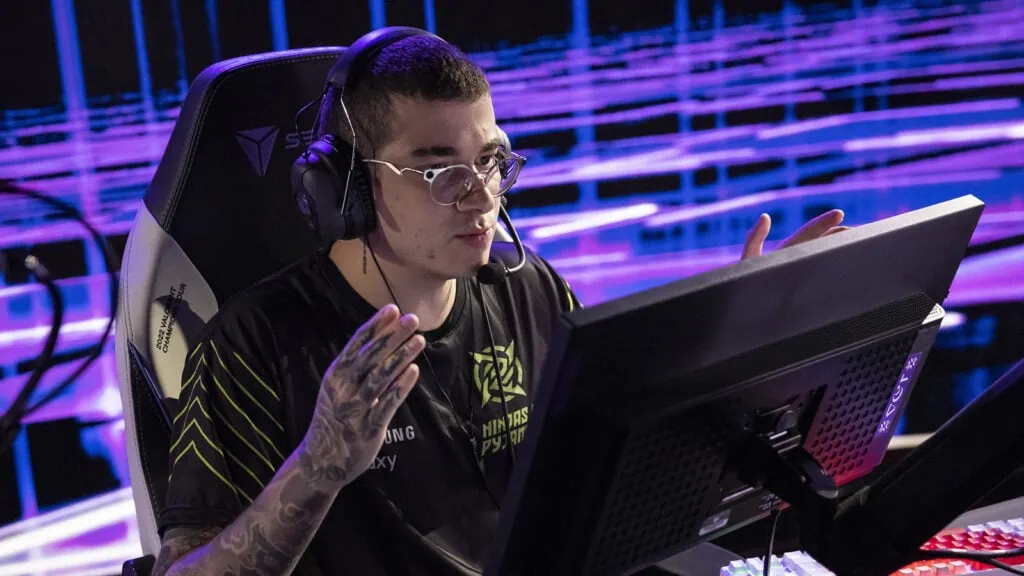 We may have Valorant patch 4.04 to thank for the diverse agent selections. Patch 4.04 heavily nerfed Astra and Viper, who were previously two of the most-picked controllers in the game. At the same time, Riot buffed Omen and Brimstone, bringing them back into play in the pro meta.
Zeta pulled out a more traditional Viper, Breach, Astra, Raze, and Chamber lineup, while NIP went for something more unorthodox featuring Brimstone, KAY/O, Jett, Sage, and Cypher.
While some questioned NIP's composition because of the notable lack of Breach, who is considered almost a must-pick on the map, the Brazilian team found success on attack off the back of targeted aggression. They used Sage's wall to block off key areas, allowing them to advance and take more space.
When it was Zeta's turn to attack, the Japanese team displayed meticulous ability usage, such as utilizing Raze's Boom Bot to clear angles and take map control.
They strung together four rounds to take the game to overtime, where NIP's lack of Breach started to hinder them as the Brazilians switched to attack again.
Without Breach's flash and stun, NIP struggled to push Koji "Laz" Ushida off A Main. Laz had invested in an Operator, and he was able to find an early pick on Alexandre "xand" Zizi and teleport out.
Shota "SugarZ3ro" Watanabe's Viper used Toxic Screen to cut off NIP's sightlines on the post-plant as well, allowing him to easily push their flanks.
Zeta went on to take Fracture 14-12 and the series 2-1, becoming the first Japanese Valorant team to advance to playoffs at an international Valorant LAN event.
"It's actually insane [that they played 10 different agents]," said Tarik "tarik" Celik during his tournament watch party. "Valorant has come so far. The game is finally balanced!"
READ MORE: Valorant's terrifying new agent is haunting the practice range in patch 4.07