Riot Games has released the full list of streamers who will be hosting their own official VCT Stage 1 Masters Reykjavik 2022 watch party streams.
Watch parties have become increasingly popular during major Valorant tournaments. When Twitch celebrity Michael "Shroud" Grzesiek co-streamed last year's VCT Stage 2 Masters Reykjavik tournament, he consistently had more viewers than Riot Games' official Valorant channel.
Co-streaming helps a game ride on the fanbase of big streamers to expand its reach. In the case of Valorant, gamers have flocked to their favorite streamers, tuning in for their unique perspective on the game and engaging in lively discussion around each match.
More importantly, it encourages community-building around a loyal, dedicated fan base. With streamers from different VCT regions hosting their own watch parties, fans can gather and cheer their team on together.
Here's a full list of every official Masters Reykjavik watch party stream.
---
---
Masters Reykjavik 2022 watch party list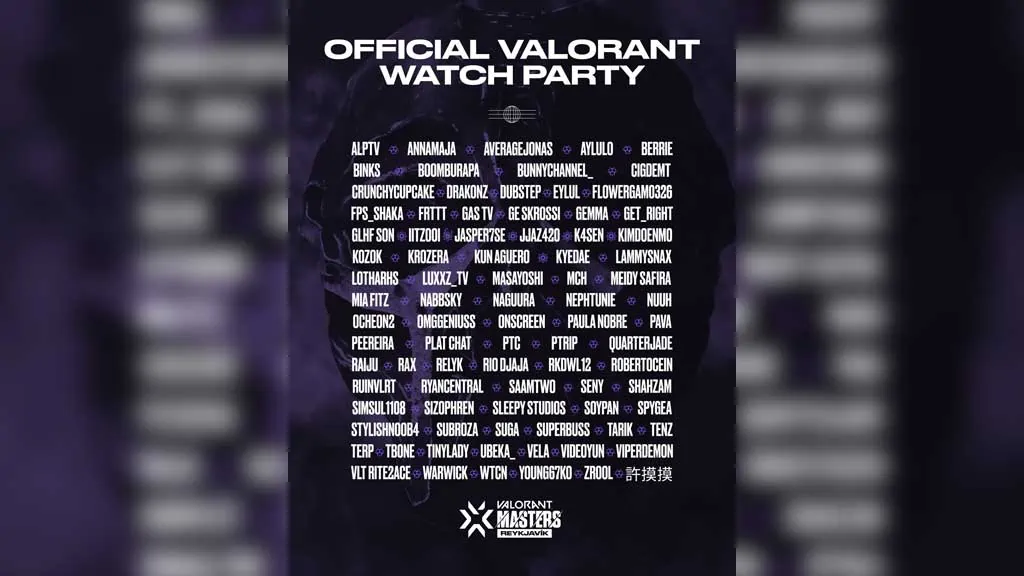 There are several new names on the official Valorant watch party list.
Sentinels star players Tyson "TenZ" Ngo and Shahzeb "ShahZaM" Khan, along with TSM's Yassine "Subroza" Taoufik, are set to host their first official VCT Stage 1 Masters watch parties, after their respective teams were unable to qualify for the tournament.
Fans will no doubt be eager for the additional commentary and insight from these players, so you can expect them to pull in big numbers.
If you're looking for more familiar faces, watch party regulars like Tarik "Tarik" Celik, Kyedae "Kyedae" Shymko, and Jonas "AverageJonas" Navarsete are also on the list.
There are a total of 86 co-streams for fans to choose from, so go ahead and take your pick!
---
Masters Reykjavik 2022 Valorant team watch parties
Riot Games has also announced official Valorant team watch parties for esports fans who are looking to root for their favorite teams, featuring organizations from North America, EMEA, APAC, Latin America, and Brazil.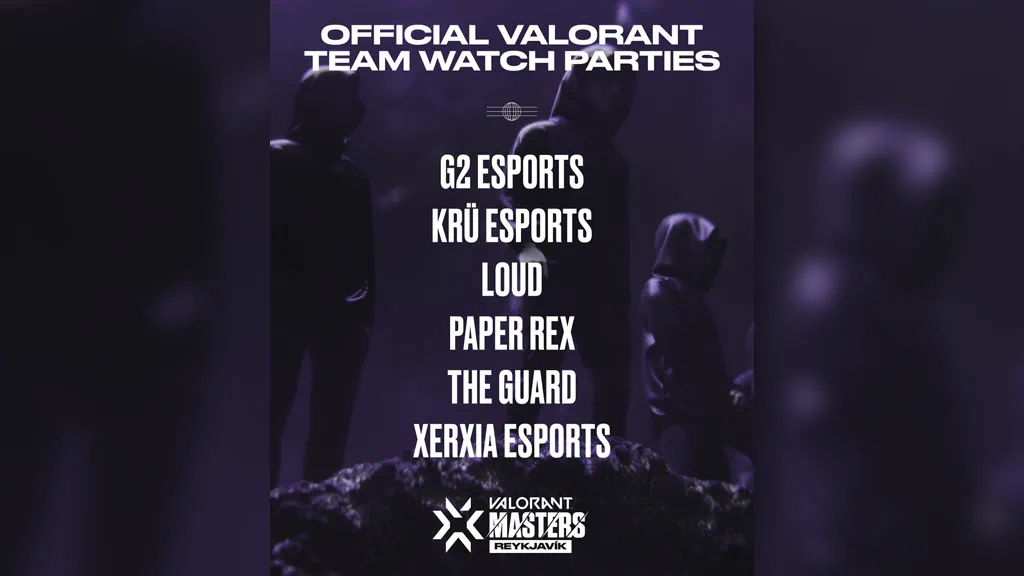 Alternatively, you can follow all the Masters Reykjavik 2022 matches on the official Valorant Twitch and YouTube channels when the tournament's group stage kicks off on April 10.
For more information on the match schedule and format, you can check here.
READ MORE: Valorant Mobile leaked images give first look at game's UI