Masters Reykjavík champions Sentinels will not be returning to Iceland in April. The North American powerhouse fell 2-1 to a resurgent Version1 squad in the lower bracket, putting an early end to their playoffs run in VCT NA Stage 1 Challengers.
Sentinels attended all three international LAN events in 2021 and won Stage 2 Masters Reykjavík in flawless fashion without dropping a single map. The Stage 1 Masters tournament in Iceland will be the first global LAN event that the team will miss out on.
Shahzeb "ShahZaM" Khan and his team will not be the only familiar faces absent from Iceland. 2021 Valorant Champions Acend failed to make it out of the VCT EMEA Stage 1 Challengers group stage, further paving the way for new teams to take center stage.
---
---
Sentinels are out of contention for Stage 1 Masters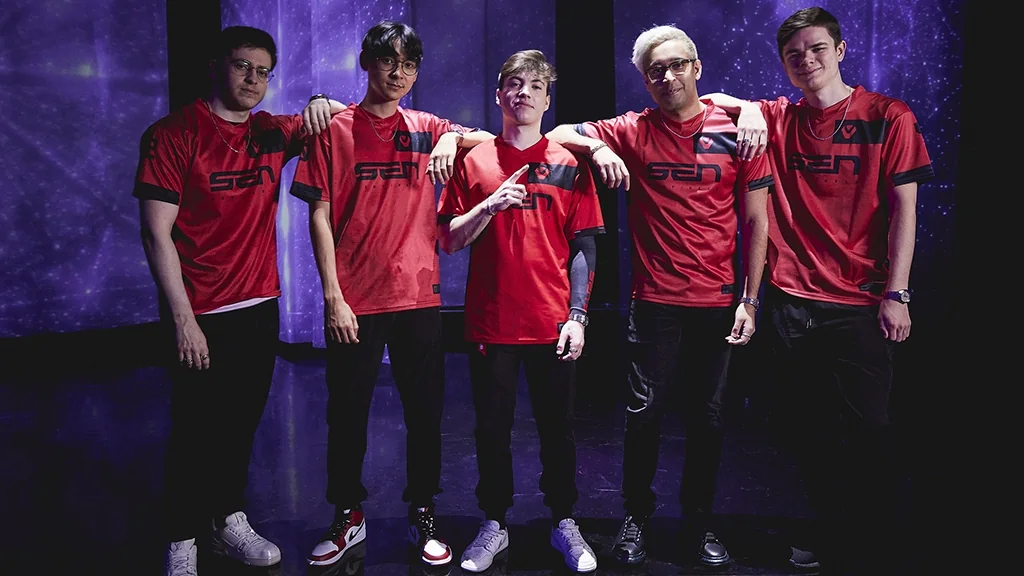 Few observers expected Sentinels and Version1 to meet so early in the bracket. After Version1's dominant 5-0 showing in the group stage, many expected them to cruise through the upper bracket and meet Cloud9 in the upper final.
However, a surprise upset by Luminosity Gaming sent Version1 to the lower bracket, where they faced off against Sentinels.
Despite heroics from Tyson "TenZ" Ngo, who helped them win Haven with an impressive 31/9/2 score, Sentinels were not able to pull themselves across the finish line.
By their own admission, Sentinels are not in their best form at the moment. "Right now, I am not even sure we are trying our best and it is disheartening. It feels like we are playing to not lose instead of win," said ShahZaM.
"We look lost and are no longer taking these duels that we used to win. Especially compared to last year, it is not the same."
The rest of the team reacted with good humor. "I know all the people shit-talking me right now would never say it to me at LAN because I won't be there," tweeted Michael "dapr" Gulino.
Meanwhile, Jared "zombs" Gitlin simply tweeted "LFT", a joking reference to players who are looking for a team to play on.
Sentinels is not a team that can be counted out. Stacked with the most talented players in the region, the roster has a couple of months to iron out the kinks that have plagued them during VCT NA Stage 1 and regain the confidence that propelled them to the top of Valorant esports in 2021.
READ MORE: Why TenZ believes KAY/O has the best flash in Valorant