When Victor "Victor" Wong pops off, OpTic Gaming are practically unstoppable. Unfortunately for XERXIA Esports, Victor was on fire during their Group B decider match at Masters Reykjavik 2022.
OpTic Gaming Victor was electric on his pocket Neon pick, topping the server with a 291 Average Combat Score (ACS) and 43 kills. He found a total of 10 first bloods, more than double that of rival duelist Thanachart "Surf" Rungapajaratkul on Jett.
OpTic Gaming took the series in a decisive 2-0 victory to advance to the playoffs, finally finding revenge after losing their opening match to the Thai team. The two squads are now 2-2, after four meetings in the group stage at Valorant Champions 2021 and Masters Reykjavik 2022.
---
---
OpTic Gaming Victor dictates the game's pace with Neon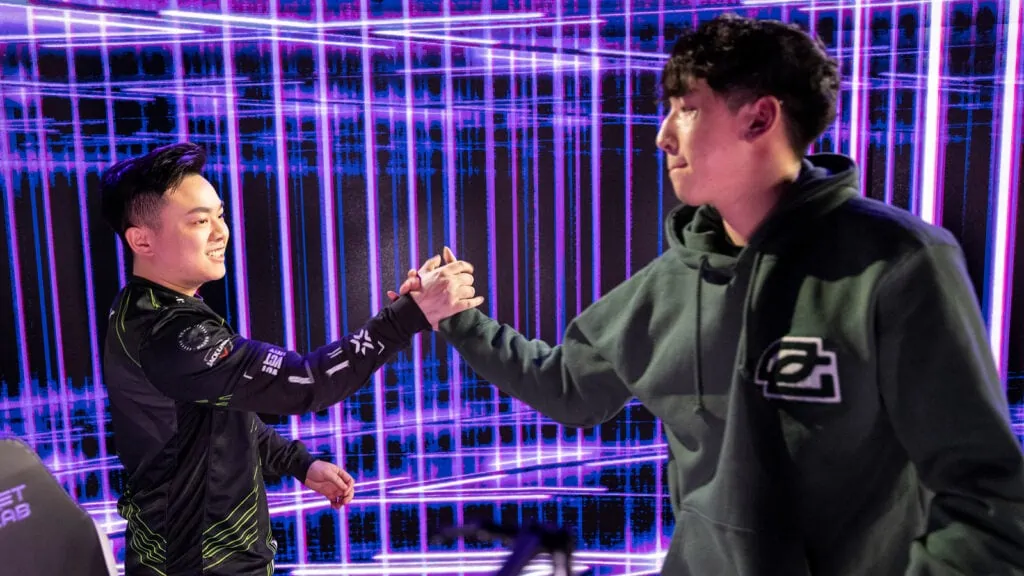 While OpTic looked hesitant in their first meeting with XERXIA in Iceland, the team played with supreme confidence in their rematch.
Throughout the series, XERXIA looked unprepared for Victor's timings on Neon. He consistently managed to catch them off guard on both Fracture and Haven, reliably securing entry picks to open up rounds for his team.
"It forces us to rotate faster and try to push through smokes to help our teammates," said XERXIA's Thanamethk "Crws" Mahatthananuyut about the Filipino speedster. "We're not used to how fast Neon runs into site, so we're a bit unsure how to deal with her properly."
With strategic use of Neon's Fast Lane and High Gear sprint, Victor was able to disrupt XERXIA's pace and take decisive control of sites. He pressured the areas they were least expecting, and XERXIA constantly looked out of position during each of OpTic's executes.
---
---
When asked how he was able to effectively find the first kill time and time again, Victor said his teammates helped set him up for success. "As Neon, I rely heavily on my teammates to create space for me," he explained. "We use KAY/O or Breach on some maps, and their utility allows me to just run in."
"I know [the enemy] can't kill me because we're using utility on those spots."
---
---
OpTic Gaming now have their sights set on a rematch with North American top seed The Guard in the playoffs. Their last meeting in the grand final of the VCT NA Stage 1 Challengers playoffs saw The Guard take the series 3-2 in a closely fought battle, but OpTic are confident about their chances this time.
"They're going to have to gimmick us a little bit to win the match because we just have more stage experience," said coach Chet "Chet" Singh.
READ MORE: Japanese Valorant casters go bananas as Zeta Division secure playoffs spot