The stage for the first-ever international Valorant match in front of a crowd has been set.
OpTic Gaming and Paper Rex will be the first teams to debut with a live audience in the upper bracket final at Masters Copenhagen — a clash that pits the reigning Masters champions against a team that has felled giants with their one-of-a-kind aggression.
The last three days of matches will be played with fans in attendance, including the upper bracket final, lower bracket semifinal, lower bracket final, and the grand final.
The inaugural VCT circuit kicked off in the middle of the pandemic in 2021, and safety protocols meant that fans had never been able to attend an event in person.
---
---
OpTic Gaming versus Paper Rex sets up one of the biggest international clashes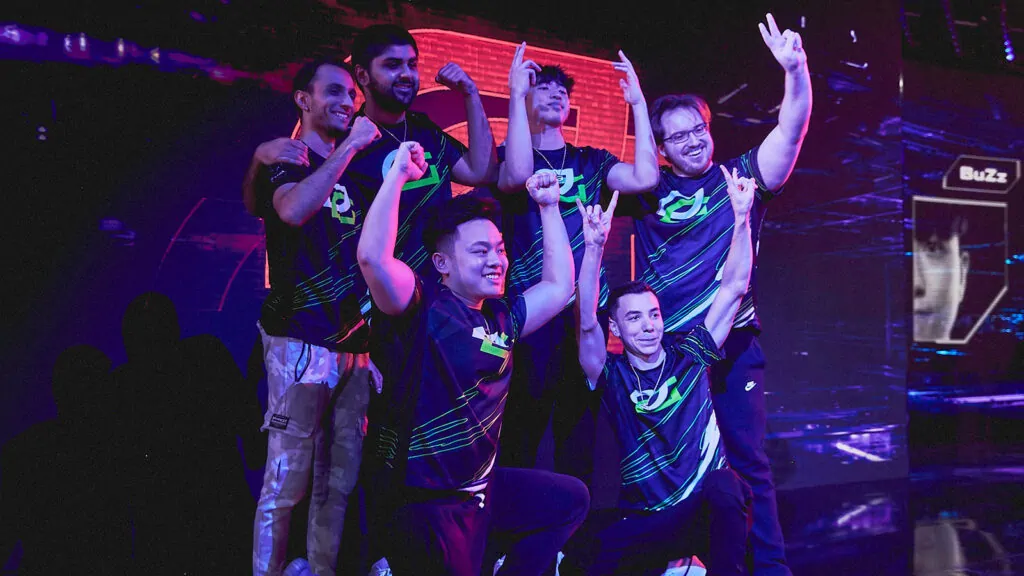 OpTic entered Copenhagen as one of the favorites to win the entire tournament, despite losing out on North America's first seed to XSET.
While they started off with a loss to Guild Esports in the group stage, OpTic went on to win their next few matches against LOUD, KRU Esports, XSET, and DRX.
With clutch potential up and down the roster and an unmatched ability to adapt mid-round, OpTic have kept up the same form that helped them take Masters Reykjavik in April.
Star player Jaccob "yay" Whiteaker has been sublime so far, but OpTic have proven themselves fully capable of winning matches even when he doesn't pop off.
They are laser-focused on one goal — becoming the first back-to-back international champions in Valorant.
On Paper Rex's end, the Southeast Asian powerhouse has carried their regional dominance onto the international stage. With a minimum top-three placing secured at Copenhagen, the team has proven that their showing at Reykjavik was no mere fluke.
---
---
PRX's aggression is without equal. Even on defense, the team relies on set plays to secure an early advantage, often leaving their opponents scrambling to respond.
Star duo Wang "Jinggg" Jing Jie and Jason "f0rsakeN" Susanto are currently second and fifth at Masters Copenhagen in terms of Average Combat Score (ACS). The team is stacked with talent throughout the roster, and every player can frag out when needed.
"You can't really copy their compositions and how they play because it's very unique to their players," OpTic head coach Chet "Chet" Singh said in a post-match press conference.
"I've spoken to [Benedict "Benkai" Tan] about it, and he just lets f0rsakeN control the round while he supports him," he added. "It only complements that team. If another player or team tried to do that it would be very difficult."
Fans will be hoping to see both teams meet on Bind, one of the strongest maps for both sides. F0rsakeN's Yoru has also been an absolute masterclass on the map. His deft use of Yoru's Gatecrash teleport allows him to get to unexpected places, and he is unafraid to teleport to the enemy's backline to pick them off.
The match will kick off on July 22 at 11:00 p.m. GMT+8 | 8:00 a.m. PT | 3:00 p.m. GMT. All matches will be broadcast live on the official Valorant Twitch and YouTube channels.
At the time of writing, tickets are still available to buy for the event on Tixr.
READ MORE: Paper Rex mindfreak wins impossible 1v4 clutch, forces Fnatic to timeout