Fnatic are now facing a daunting lower bracket run at VCT Stage 2 Masters Copenhagen, after a 0-2 defeat at the hands of APAC juggernaut Paper Rex.
Star player Nikita "Derke" Sirmitev was noticeably quieter than during his Copenhagen debut against FunPlus Phoenix, where he topped the server with 53 kills across two maps.
Against PRX, Derke struggled to find the same presence and impact, ending the series with a 32/41/5 KDA and a modest 198 Average Combat Score (ACS).
"I had a bad day and played badly," he said in a post-match press conference. "I didn't hit my shots."
---
---
Derke will now have to help Fnatic through a lower bracket run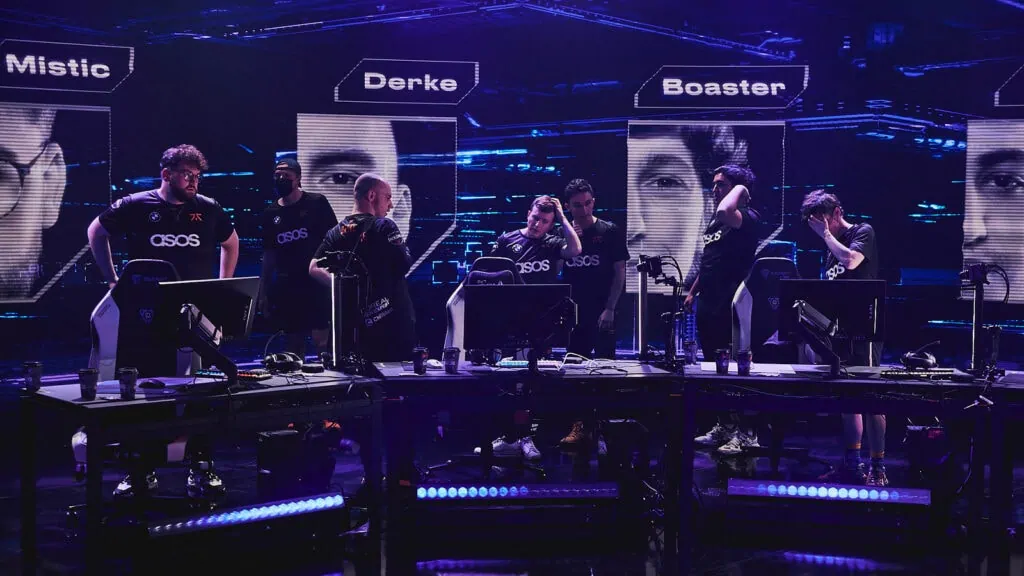 The Finnish-Russian star is known for the huge numbers he puts up on LAN. At Valorant Champions last year, he was the best player at the event with a 278.1 Average Combat Score (ACS) and 1.37 K/D.
However, he did not show his usual level against PRX's relentless pace. "I was hitting everything in practice and felt confident," he said. "But I lost my confidence because they were just pushing everything and hitting everything. I started spraying like I don't spray usually."
Derke went negative against most PRX players in the series in terms of head-to-head eliminations, going 7-11 against Aaron "mindfreak" Leonhart and 7-10 against Jason "f0rsakeN" Susanto.
In-game leader Jake "Boaster" Howlett came to his teammate's defense. "His bad performance is him not carrying us throughout the whole tournament," he said. "So I don't think his performance was even bad."
"His expectations are so high compared to everyone else that if he doesn't drop 30 bombs every game, you're going to say he has a bad performance."
PRX also play very differently from other teams in the EMEA region. "They have their set executes, but the great thing about PRX is when that gets canceled, or something wrong happens, they instantly and instinctively react by hunting for those kills," he said.
---
---
On top of that, PRX excel at playing a very loose style, while still being able to use their agents to their full potential, Boaster added.
"They know how to kill and I think that's what makes teams really scary," he said.
That statement nearly perfectly sums up the way PRX play the game. Even on defense, PRX never seemed to stop holding down "W." On Bind, Wang "Jinggg" Jing Jie bulldozed through Fnatic in Round 14, finding an opening kill on Derke at A Bath and then satcheling straight to Heaven.
---
---
He had found four kills within the first 15 seconds of the round, catching three players out on their rotation from defender spawn.
Fnatic will play Latin American squad Leviatán on July 19 at 2:00 a.m. GMT+8 | July 18, 11:00 p.m. PT | July 18, 6:00 p.m. GMT. All matches will be broadcast live on the official Valorant Twitch and YouTube channels.
READ MORE: Leviatán send VCT NA Stage 2 champions home in nail-biter triple overtime