Paper Rex's Aaron "mindfreak" Leonhart is making a case for why he should be considered one of the best controller players in the world, after his incredible heroics at Masters Copenhagen.
Against European powerhouse squad Fnatic, PRX prevailed in a clean 2-0 sweep.
That said, PRX were tested by Fnatic in almost every round of the match. Ascent concluded with a close 13-11 scoreline, while Bind ended 13-10 in favor of the Southeast Asian squad.
But while Fnatic always managed to keep the game close, mindfreak's incredible 1v4 clutch was enough to force a timeout from the EMEA top seed, and the 22-year-old was able to consistently find and exploit gaps in Fnatic's armor.
---
---
Paper Rex mindfreak pulls off 1v4 clutch versus Fnatic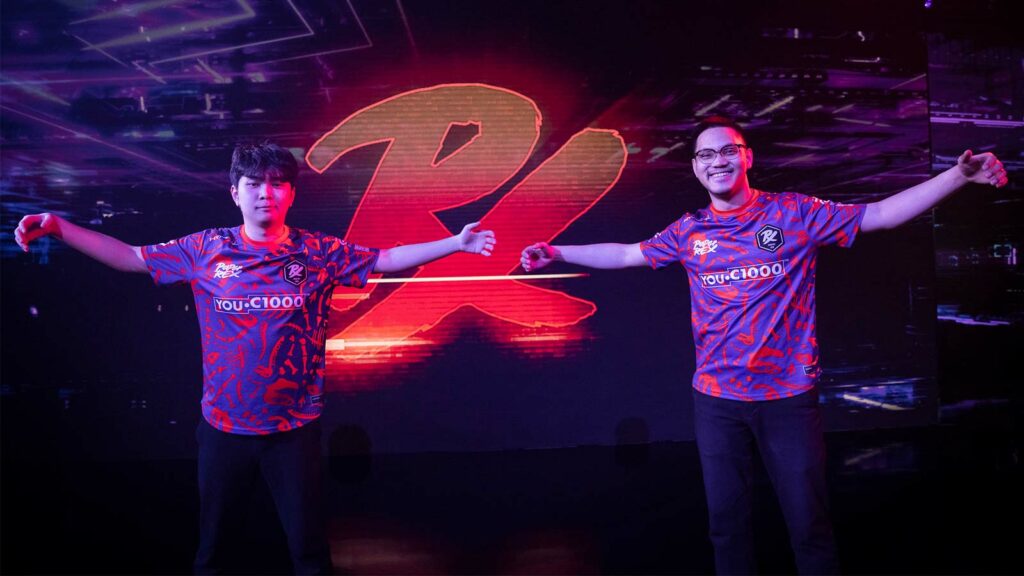 Round 21 on Ascent started out with both teams trading opening kills on opposite sides of the map. Fnatic ultimately decided to push A Main with all four remaining players, where PRX's Wang "Jinggg" Jing Jie attempted to delay their push with Raze's Paint Shells grenades and Showstopper ultimate.
Unfortunately, Jinggg got caught by James "Mistic" Orfila's KAY/O ZERO/POINT suppression blade, which meant he never got to fire the rocket. This turned the round into a hectic firefight that left mindfreak as the last player standing from PRX.
With the spike planted, mindfreak peeked from A Heaven and eliminated Emir Ali "Alfajer" Beder and Jake "Boaster" Howlett, both of whom were still out in the open.
Now in a far more winnable 1v2, mindfreak found Mistic, who had edged forward from A Hell. A shoulder peek from Enzo "Enzo" Mestari then gave away his position at Generator. Despite being revealed by Fade's Haunt, the PRX player honed in on his final target, creeping around the back of Generator and catching Enzo off guard.
Mindfreak was without doubt the MVP on Ascent, dropping a 28/14/8 KDA and 318 Average Combat Score (ACS).
---
---
Controller mains have been stepping up at the tournament, with OpTic Gaming's Jimmy "Marved" Nguyen, DRX's Kim "MaKo" Myeong-kwan, Leviathan's Marco "Melser" Amaro, and now PRX's mindfreak all putting up stellar performances in Denmark.
The Indonesian player also has one of the highest ACS of any controller main in the playoffs at 229.5, behind only Marved.
With their win over the top-seeded team from the EMEA region, PRX are now set to face Masters Reykjavik 2022 champions OpTic Gaming in the upper bracket final.
The two teams will be playing in front of a live audience at Forum Copenhagen on July 22, 11:00 p.m. GMT+8 | 8:00 a.m. PT | 3:00 p.m. GMT.
However, this might still be subject to change. Three PRX players, in addition to coach Alexandre "alecks" Salle, have tested positive for COVID-19. They will need to recover before making their live audience debut.
The match schedule for VCT Stage 2 Masters can be found here. All matches will be broadcast live on the official Valorant Twitch and YouTube channels.
READ MORE: Leviatán send VCT NA Stage 2 champions home in nail-biter triple overtime