The first day of VCT Stage 2 Masters Copenhagen featured two huge upsets that few saw coming.
KRU Esports were triumphant against Brazilian superteam LOUD, beating them 2-1 and keeping their undefeated streak against Brazilian squads alive. Meanwhile, Guild Esports scored the biggest win of the tournament thus far, defeating OpTic Gaming 2-0 in the final match of the first day.
This means that one of the Masters Reykjavik 2022 finalists will be going home in last place in the group stage, a stunning turn of events for the original favorites to win Copenhagen. The two will face off in an elimination match on July 13, 3:00 a.m. GMT+8 | July 12, 12:00 p.m. PT | July 12, 8:00 p.m. GMT.
---
---
OpTic Gaming and LOUD are fighting for their tournament lives in the group stage elimination match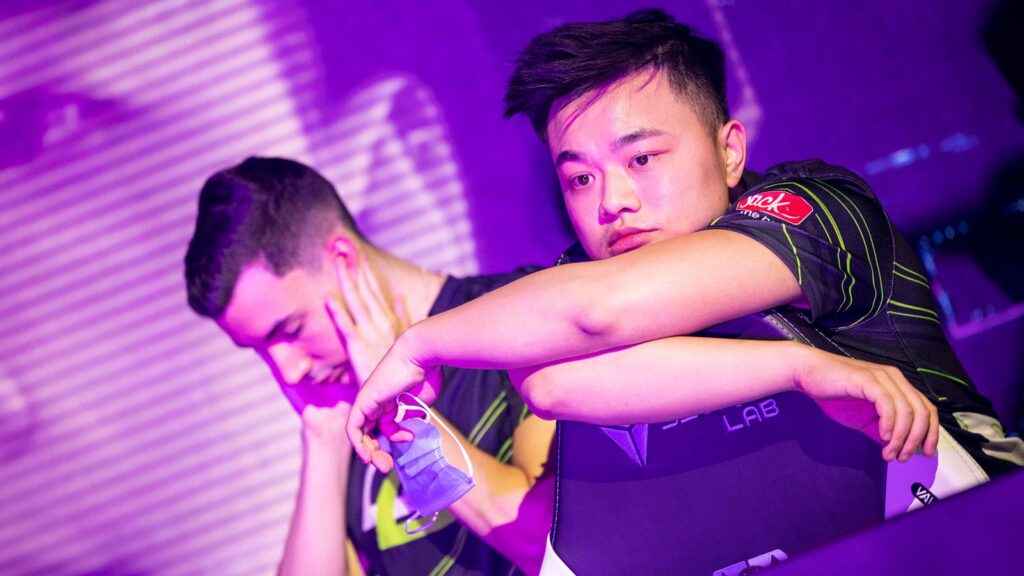 LOUD was considered one of the strongest teams competing at Stage 2 Masters, having finished their VCT Brazil Stage 2 Challengers run without dropping a single map. Their second-place finish at Masters Reykjavik 2022 also appeared to bode well for their performance on the international stage, and expectations were high going into Copenhagen.
However, the highly touted Brazilian squad suffered a reverse sweep loss against KRU Esports. After losing on Fracture 13-10, KRU evened out the series on Haven, largely powered by Angelo "keznit" Mori's map MVP performance on Raze. The talented flex player finished with an Average Combat Score (ACS) of 324 and a KDA of 24/15/8.
On Icebox, KRU ended the first half down 5-7, but rallied after switching sides to defense. They won eight rounds on defense, including six straight rounds while down 7-10 to close out the map and series. Roberto Francisco "Mazino" Rivas Bugueño came up clutch for KRU, securing map MVP honors on Sage with an ACS of 282 and a KDA of 24/16/6.
---
---
In the final match of the day, Guild Esports pulled off an even bigger upset, defeating Masters Reykjavik 2022 champions OpTic Gaming 2-0. Despite coming in as the third seed from the EMEA region, Guild showed they're a force to be reckoned with at Masters Reykjavik.
On both Icebox and Split, Guild had a strong start and won the first seven rounds. While OpTic managed to bounce back after each half, Guild's exceptional mid-round calls gave them the rounds they needed to win both maps.
---
---
Riot Games' theme of false gods at Masters Copenhagen appears uncannily appropriate now, given that one of the top two teams from the previous Masters event will be eliminated in the early days of the tournament.
Fans can watch the Masters Copenhagen matches live on Riot Games' official Valorant Twitch and YouTube channels.
READ MORE: DRX stax: 'I thought BcJ was some kind of fried chicken company'