OpTic Gaming have secured a spot at the upper bracket final in Masters Copenhagen, after a 2-1 victory against Korean powerhouse DRX.
The North American team got off to a slow start in the series, losing their map pick of Fracture 13-4. However, they soon flipped the tables on Breeze, taking DRX's map pick in their own 13-4 victory.
Bind, the deciding map, would be a much closer affair, with OpTic edging out DRX 13-11. Star player Jaccob "yay" Whiteaker showed up in a big way, dropping a 62/41/9 KDA and 304 Average Combat Score (ACS) on Chamber.
In total, the 23-year-old found 20 first kills, more than double that of Victor "Victor" Wong, who played Neon, Jett, and Raze.
---
---
OpTic Gaming's yay was the series MVP against DRX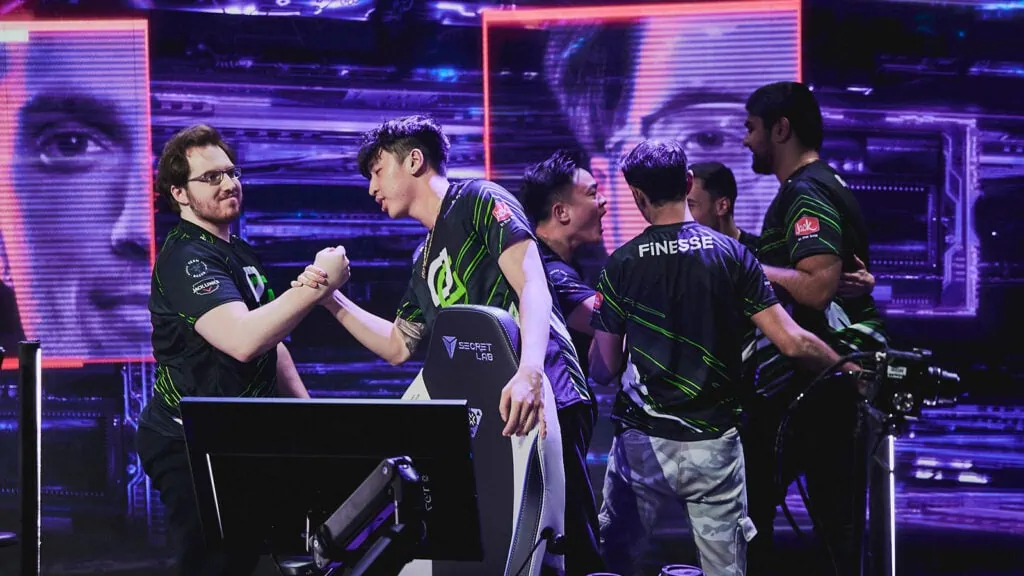 El Diablo was so dominant that DRX even took to avoiding yay in the series.
"We tried to stay away from yay in this match," said Kim "Zest" Gi-seok in a post-match press conference. "But I think next time we should challenge him to get the kill."
The OpTic star went 15-9 in terms of eliminations against DRX duelist Goo "Rb" Sang-min, successfully shutting him down on several occasions. Rb would find just eight first kills in the series, against 17 first deaths.
On Breeze, OpTic chose to hit the A site most of the time, and DRX could not find an answer to their fast executes until it was too late.
When the game went to Bind, OpTic ended the first half up 8-4. They would win the next two rounds on their attacking half, before DRX finally clawed back six straight rounds to tie the game at 10-10.
---
---
OpTic entered Round 21 on a weak, half buy, armed with a mix of pistols, a Stinger, a Guardian, and just one Vandal on yay. Left in a 1v2 against Kim "stax" Gu-taek and Yu "BuZz" Byung-chul, yay clutched the round to finally put OpTic on the board again.
On Round 23, OpTic had to contend with another thrifty buy. However, a triple kill from yay with Chamber's Tour De Force ultimate proved crucial in helping OpTic take the round, putting them on match point.
OpTic head coach Chet "Chet" Singh had previously described the Korean team as their biggest tournament rival, citing their newfound flexibility and lesser reliance on rigid, set plays. The match showed exactly why, with two one-sided maps and an all-out brawl on the third.
OpTic will now move on to face Paper Rex in the upper bracket final on July 22 at 11:00 p.m. GMT+8 | 8:00 a.m. PT | 3:00 p.m. GMT. All matches will be broadcast live on the official Valorant Twitch and YouTube channels.
READ MORE: Guild Esports Sayf on the competition at Masters Copenhagen: 'People aren't that good'