Guild Esports may have been the first team to be eliminated from the playoffs at Masters Copenhagen, but they can keep their heads held high.
Despite a 1-2 loss to regional rivals FunPlus Phoenix, the EMEA third seed put on a performance to be remembered. They also took down Masters Reykjavik 2022 champions OpTic Gaming in the group stage, a feather in the cap of any team.
Saif "Sayf" Jibraeel has been one of the standout players on the team. He is currently second with a 260.9 Average Combat Score (ACS) at Copenhagen, behind only Fnatic star Nikita "Derke" Sirmitev.
In a post-match press conference, the Swede was asked about his main takeaway from his international LAN debut. His answer — he's not that impressed with the competition in Denmark.
---
---
Guild Esports showed up to play on the international stage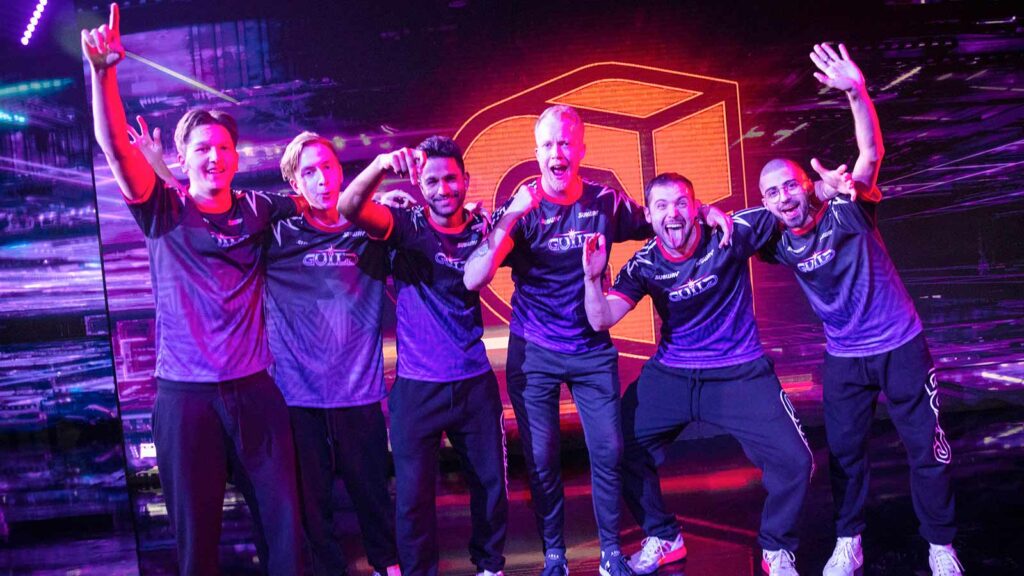 "People aren't as scary as you think they are," said Sayf. "Whether it's FPX or Fnatic, you go in there and you shoot their head right off and it's not as scary as when it was at home."
"One thing I'm going to bring back is that people aren't that good," he added with a laugh.
Guild came into the event as the underdog, but their 2-0 victory over OpTic in the group stage quickly had many sitting up to take notice.
Youngster Leo "Leo" Jannesson also garnered praise for his performance on initiators like Sova, throwing his hat into the ring for contention as one of the best in the game.
Against FPX, Guild suffered a close 11-13 loss on Ascent, but quickly responded on Breeze. And for a brief moment, it looked like the momentum in the series had suddenly swung in their favor.
On Breeze, Guild stormed to a 12-0 lead in the first half, a complete shutout that saw FPX struggle to find much value from Kyrylo "ANGE1" Karasov's Yoru pick. FPX would string together three rounds on their own attacking half, before Guild finally put the last round they needed on the board.
However, FPX appeared unrattled on Bind, going on to take the map 13-4. Ardis "ardiis" Svarenieks wanted vengeance for Breeze, dropping a 20/10/14 KDA and 349 ACS. Pontus "Zyppan" Eek was also out for blood, notching a 20/9/2 KDA on Raze.
---
---
In Round 14, the 19-year-old single-handedly won his team the round despite their weak buy, finding two run-and-gun kills with the Spectre, followed by a jumping Classic shot to close out the round.
With Fnatic and FPX having already locked in their spot at Valorant Champions, Guild will have one last chance to secure their slot via the upcoming VCT EMEA Last Chance Qualifier in August.
READ MORE: Shopify Rebellion denied VCT 2023 partnership, slams franchising as 'popularity contest'