It's never over until it's over. Against The Guard in the VCT NA Stage 2 Challengers group stage, NRG Esports' Daniel "eeiu" Vucenovic gave the perfect demonstration of why you should never assume that you already have the round in the bag.
Both teams were fighting for their tournament life in Stage 2. With the series tied at 1-1, the final spot in the playoffs would be decided on Split.
NRG stormed to a commanding 8-2 lead on their defending half, but it looked like the VCT NA Stage 1 champions would be putting their third round on the board after a decisive A site execute obliterated NRG's defenses.
---
---
NRG advance to the Stage 2 playoffs in place of The Guard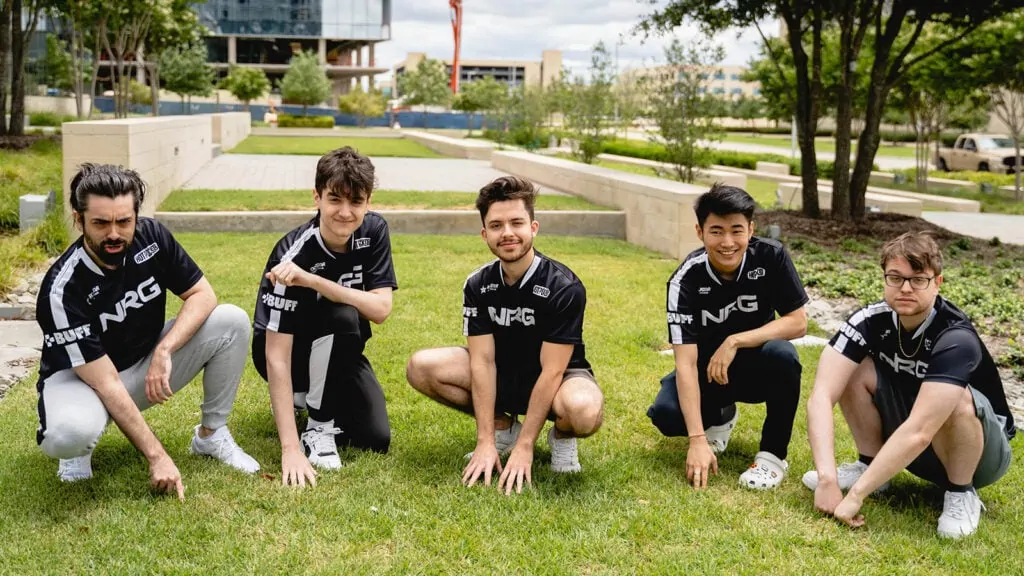 Left in a seemingly impossible 1v5 situation, eeiu was faced with retaking the site with the spike already planted.
Approaching from Screens, the Fade player was able to get a wallbang kill on Ha "Sayaplayer" Jung-woo, who was hugging the wall to the right of Screens. Jacob "valyn" Batio deployed Astra's Nebula smoke in response, blocking off Screens.
However, eeiu pushed through the smoke, catching valyn by surprise at Elbow. That bold push paid off – he found two more clean headshots on players at A Main and Hell, before retreating back into the smoke.
Trent "trent" Cairns then pushed into the smoke in pursuit, but eeiu had the advantage because trent's rifle gave his position away as he entered the hollow smoke. Eeiu took the final player down, with still plenty of time left on the clock to defuse the spike.
---
---
Eeiu was the standout player for his team on Split, dropping 28 kills in just 19 rounds.
NRG went on to take Split 13-6, and the series 2-1, locking their spot in the playoffs. However, The Guard are not out of the VCT season yet. They still have a chance to qualify for Valorant Champions at the Last Chance Qualifier in August.
That said, NRG has had a rough run in the group stage, despite the addition of former 100 Thieves player Ethan "Ethan" Arnold. The team finished fourth in Group A with a 2-3 record, after a promising start that saw them extend their 10-0 map streak in the first open qualifier into the first week of the group stage.
The team will begin their playoffs campaign in the lower bracket on June 18, where they will face the loser of the match between Ghost Gaming and Evil Geniuses.
READ MORE: How Sentinels can still make it to NA LCQ and Valorant Champions 2022